Julia Roberts and Meryl Streep Receive Oscar Nods for August: Osage County
Because they're Hollywood royalty.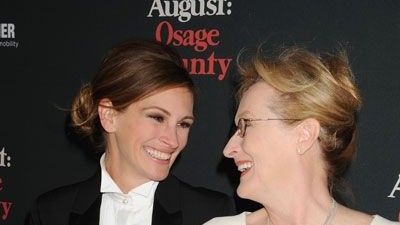 (Image credit: Marie Claire)
Nominations for the 2014 Oscars were announced on Thursday and two of our best girls, Meryl Streep and Julia Roberts, were included. Was there ever any doubt?
Both nods honor their performances as mother and daughter in August: Osage County, a Weinstein Company film that speaks to family love (and distain). There's an all-star cast, but we only have eyes for Streep and Roberts, obvi.
Buy your movie tickets and take a look back at Julia Robert's interview for our December cover, where she regales the wonder that is working with Meryl Streep.