Biggest Pop Culture Scandals of 2010
From Sesame Street censorship to witches in office, look back on the stories everyone's still talking about this year.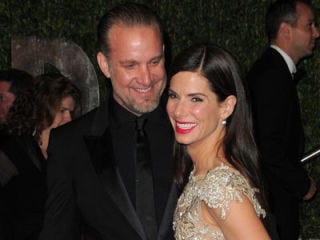 Jesse James Has a Girlfriend with Too Many Tattoos
This past March, Sandra Bullock reclaimed her title as America's Sweetheart and snagged an Oscar for her scrappy role in The Blind Side. But she didn't get to enjoy the glory for long. Days later, tattoo model — and Nazi regalia-wearing — Michelle "Bombshell" McGee revealed her 11-month affair with Bullock's equally tattooed hubby, Jesse James. He apologized, but Sandy filed for divorce in June. Talk about being blind-sided.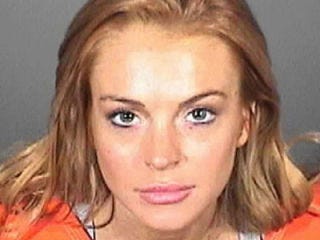 Lindsay Lohan Has Nothing Remotely Close to a Comeback
2009 was supposed to be the former child star's comeback year, but a tumultuous relationship with ex-girlfriend Sam Ronson, a critically panned (to put it lightly) attempt at fashion design with Ungaro, and some questionable topless Twitter photos put a quick stop to that. Sadly, 2010 was actually worse. After promptly failing random drug tests and missing numerous court dates, she served 14 days in jail, went to rehab, left rehab, went to court, and is now going to rehab again. Here's to 2011!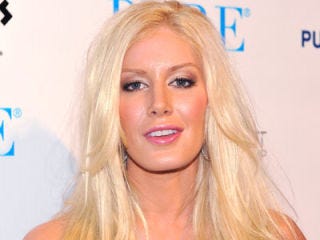 David Becker/Getty Images
Heidi Montag Reveals Her Upgrades
In January, the former Hills star revealed what Barbie would look like in human form. And it wasn't pretty. The reality star received 10 cosmetic procedures, including having her already fake boobs increased to DDDs, getting a new nose job, and having a butt augmentation. Months after the surgeries, it hurt to smile and she couldn't run, but her on-again-off-again husband, Spencer Pratt, seemed pleased! Yeah, the completely sane husband who wears crystals to harness his negative energy while threatening to release a sex tape and convincing Heidi to get a restraining order against her mom.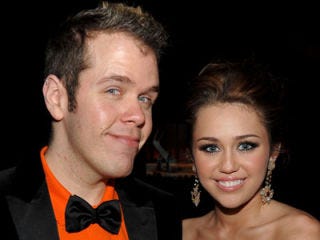 Perez Hilton Messes with the Wrong Underage Pop Star
The famous celeb blogger gets away with a lot. Whether he's drawing certain drug paraphernalia on stars' noses or questioning the gender of others, he most definitely tests the limits. Well, in June, when he posted a certain uncensored photo of 17-year-old Miley Cyrus — she was getting out of a car while wearing a loose-fitting dress on a windy day (you get the idea…) — he crossed the line. He's now facing possible child pornography charges.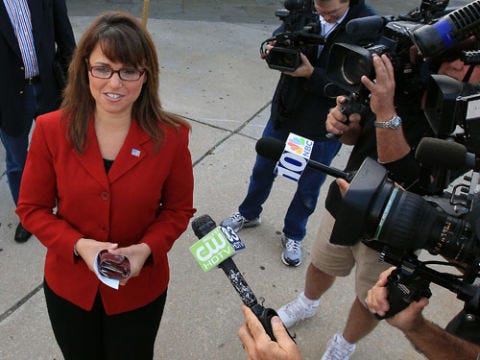 Christine O'Donnell Is Not a Witch
Most Americans didn't have a clue who the Delaware Republican Senate candidate was until they heard there was a witch (and not the kind that starts with the letter B) in politics. During a 1999 appearance on Bill Maher's Politically Incorrect show, O'Donnell admitted that she "dabbled into witchcraft" and had a first date once on a Satanic altar. You know, usual stuff. But, in an attempt to clear her name, she launched a campaign ad in October that only made things worse. Her words? "I'm not a witch. I'm nothing you've heard. I'm you."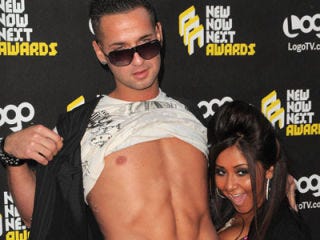 Jersey Shore Ruins Reality TV
When the second season of Jersey Shore premiered on MTV in July, the phenomenon that had already been building for months hit a fist-pumping fever pitch. Now, The Situation and Snooki are household names, as are their abs and hair pouf, respectively. By August, however, the drawbacks to fame began. Snooki was charged for disorderly conduct and creating a public nuisance, Ronnie's unpaid parking tickets landed him in custody, and the in-fighting over "grenades" and "smushing" have likely caused irreparable damage.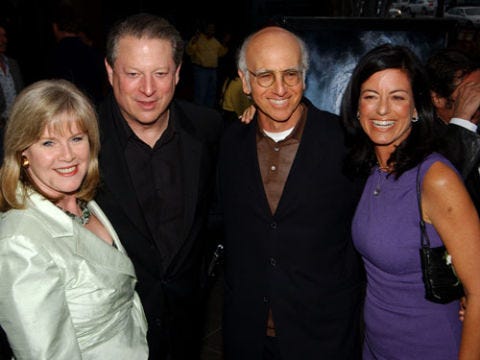 Al Gore Awkwardly Kisses Tipper No More
After 40 years of marriage and one very uncomfortable public display of affection — in which the former VP locked lips with his wife Tipper on stage at the 2000 Democratic National Convention — the couple faced the inconvenient truth and filed for separation in June. But it gets weirder. Rumors surfaced that Al Gore cheated with Laurie David (the cheating ex-wife of Seinfeld creator Larry David), who supposedly shared the politician's insatiable love for the environment.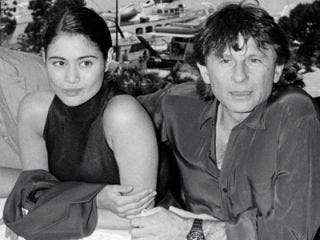 Roman Polanski's Past Comes Back to Sue Him
Decades after the director fled the U.S. for France in 1978 — a year after pleading guilty to unlawful sexual intercourse with a 13-year-old girl, another stepped forward in May. Former actress Charlotte Lewis, in a press conference helmed by celeb attorney Gloria Allred, claimed the 77-year-old filmmaker sexually abused her more than 25 years ago, when she was 16. U.S. authorities attempted to extradite him, but after a paperwork snafu in July, he was no longer subject to house arrest in Switzerland and was determined to have already served his sentence.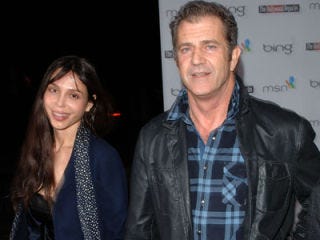 Craig Barritt/Getty Images
Mel Gibson Goes to Voicemail
Whatever happened to the guy who tore at our heartstrings in Forever Young and Braveheart? Now, we're just left with the heavy breathing of an enraged man who took great issue with the mother of his 8-month-old love child. When a half-dozen audiotapes of phone calls with his ex, Oksana Grigorieva, were released in July, the jig was officially up. Not only did he mouth off about revealing dresses, breast implants, and the N-word, but he also called his former girlfriend a "mentally deprived idiot" he "owns"...and even threatened to kill her. Can't imagine he'll be starring in any rom-coms after this.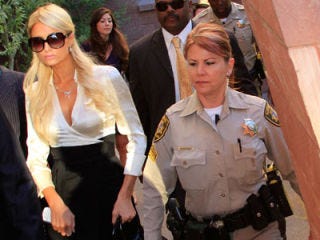 Jacob Andrzejczak/Getty Images
Paris Hilton Mistakes Cocaine for Gum
Two months after her marijuana "misunderstanding" with the South African police during the World Cup games, she managed to get in trouble for drugs again. In August, she was stopped by Las Vegas cops and was caught with a small bag of 0.8 grams of cocaine in her purse. She's now facing felony drug possession charges. But don't worry, officers, she says she just thought it was gum!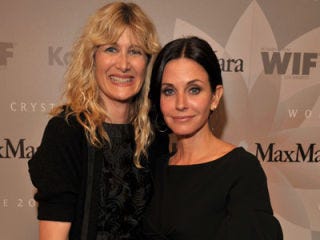 Courteney Cox and Co. Get Divorced
The Cougar Town star and her goofball hubby of 11 years David Arquette announced they were splitting, allegedly because he was too much of a goofball and she, too much of a cougar. Oddly, they separated right around the same time that her close pal Laura Dern and his close pal Ben Harper made news that they were also getting divorced. (Christina Aguilera also threw her name into the splitsville ring, for the record.) Both couples vacationed together, shared family birthday parties, and had play dates with their kids. If they can't make it work, what hope is there for the rest of us?!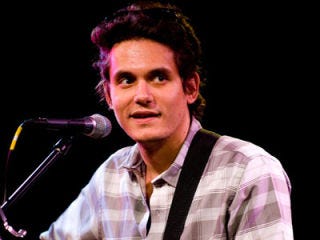 John Mayer … in General
Whatever happened to the days when John Mayer was just a singer who made a really weird face whenever he riffed on his guitar? In February, the playboy who has made a career out of dating half of Hollywood fittingly did an interview with Playboy and revealed details that even his Twitter page would never have expected. From his dream "to write pornography" to calling Jessica Simpson "sexual napalm" and his penis a "white supremacist," he certainly got people talking. And, after a recent tryst with 20-year-old, 13-years-his-junior Taylor Swift, he got people song-writing, too.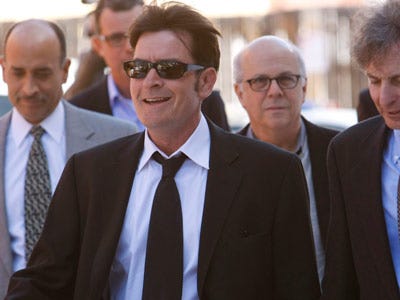 Riccardo S. Savi/Getty Images
Charlie Sheen Almost Puts Stop to Two and a Half Men
In February, after a few months of court appearances — stemming from his Christmas day assault on wife Brooke Mueller — and rehab, reports surfaced that Charlie Sheen wanted out of his CBS smash hit (we just don't get it) show, Two and a Half Men. His decision to take a break from the sitcom so he could focus on rehabilitation was a win-win for viewers of quality television, but he since signed a two-year contract with the network. Let the unconvincing laugh track commence.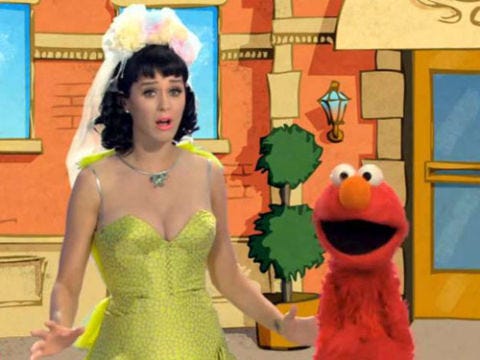 Courtesy of Sesame Street
Katy Perry Shows Elmo Too Much Cleavage
Who knew things were so scandalous down on Sesame Street. When Katy Perry stopped by the Muppet hangout to perform a kid-friendly version of her hit song, "Hot N Cold" with Elmo, the clip hit the web, and parents got an unwelcome eyeful of Katy's cleavage. After complaints, it was deemed too hot to air. That didn't stop Saturday Night Live from spoofing it with the singer in a, um, slightly revealing Elmo tee.
This content is created and maintained by a third party, and imported onto this page to help users provide their email addresses. You may be able to find more information about this and similar content at piano.io