59 Celebrities Who Posed for Playboy
From Kim Kardashian and Lindsay Lohan to Heidi Montag.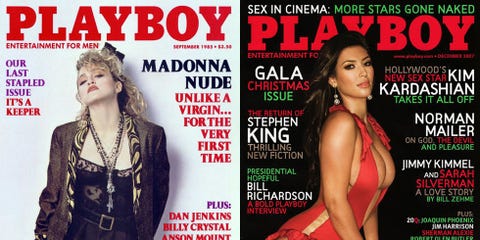 For many icons, from Madonna to Naomi Campbell, a Playboy cover is a rite of passage. The photos are visceral, tantalizing, and for many celebrities, incredibly empowering. Marilyn Monroe kicked off the trend in 1953 as the first-ever Playboy cover star, and dozens of icons since have adorned the cover of the magazine, now a byword for unapologetic sexiness. If you forgot about the icon covers from Kim Kardashian, Anna Faris, Brooke Shields, and more, well—we're here to remind you. Let's take a trip down memory lane, shall we?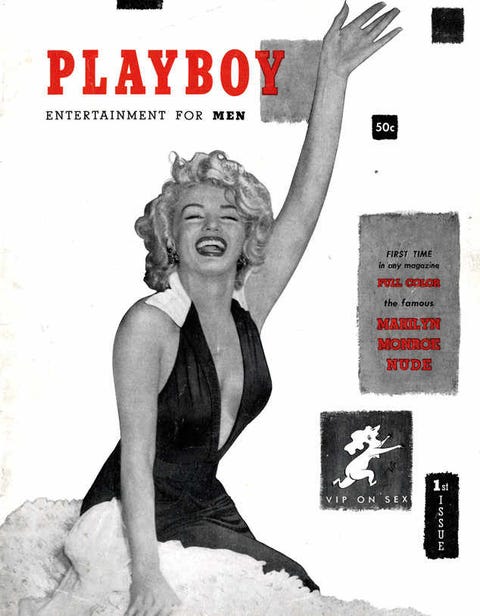 Marilyn Monroe
Issue: December 1953
Marilyn Monroe became the first-ever Playboy cover girl for the magazine's inaugural issue.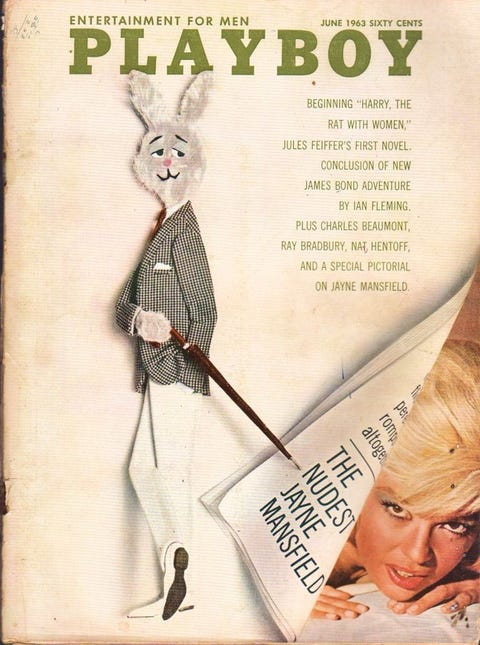 Jayne Mansfield
Issue: June 1963
Mansfield's peek-a-boo cover is iconic—and not even her first appearance in the magazine. She was also Miss February 1955.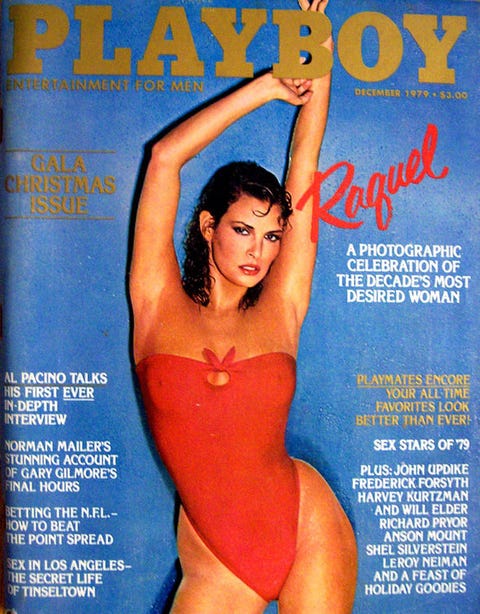 Raquel Welch
Issue: December 1979
Welch's tight red swimsuit might have kept her technically covered up, but was insanely sexy nonetheless.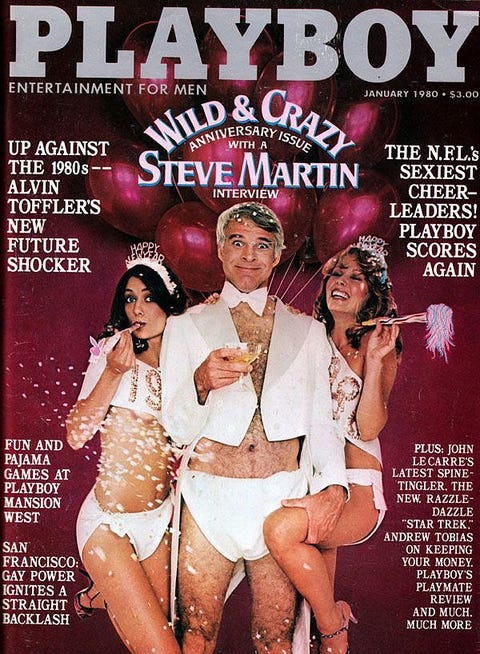 Steve Martin
Issue: January 1980
Yes, men can post for Playboy too—as comedian Steve Martin proved in 1980.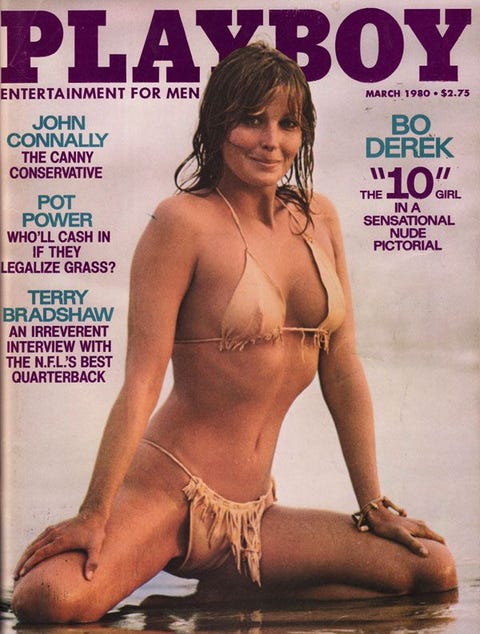 Bo Derek
Issue: March 1980
Bo Derek has always been a perfect 10—so she was a natural fit for Playboy.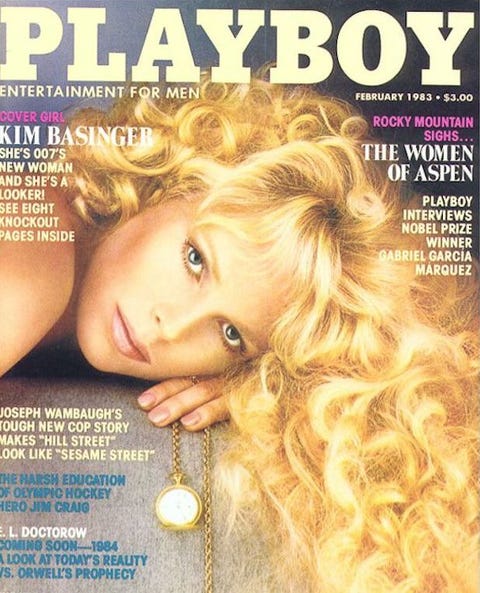 Kim Basinger
Issue: February 1983
Bassinger covered the February 1983 issue with flowing curls and sultry bedroom eyes that epitomized her sex appeal.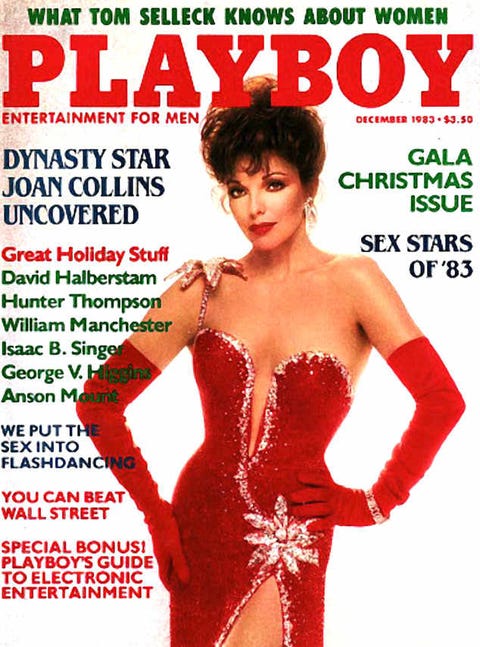 Joan Collins
Issue: December 1983
Joan Collins was full Dynasty glam on her December 1983 Playboy cover.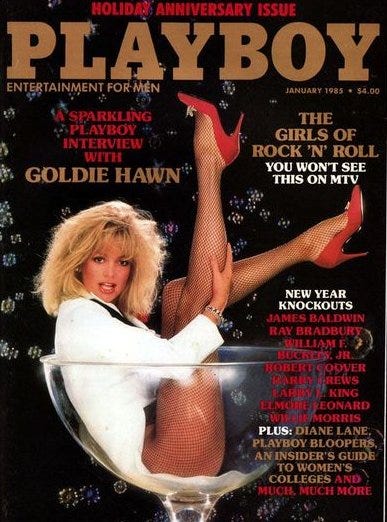 Goldie Hawn
Issue: January 1985
Goldie Hawn posing in a giant champagne glass? We'll toast to that any day.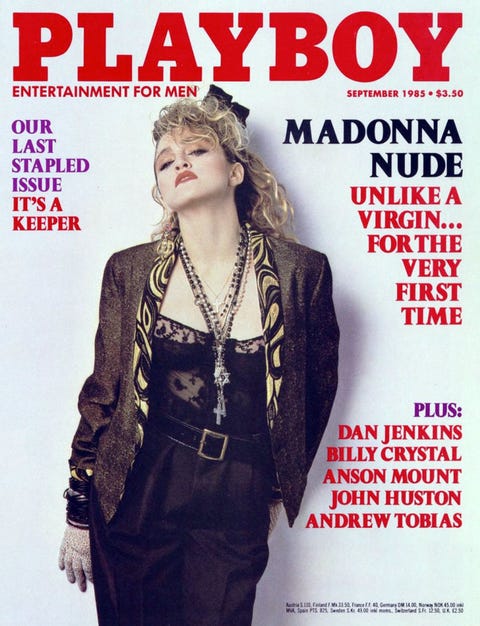 Madonna
Issue: September 1985
Madonna's Playboy cover line? "Unlike a virgin..." We see what you did there, Hef.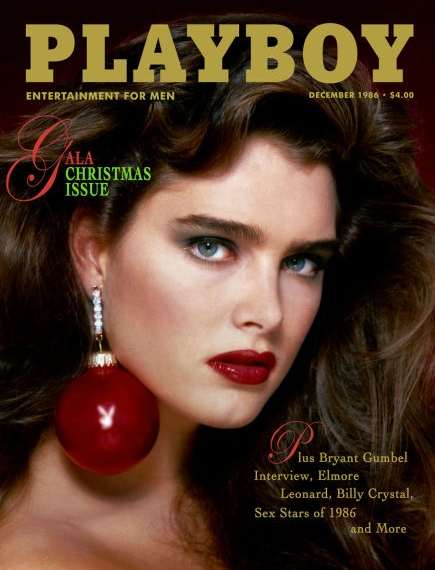 Brooke Shields
Issue: December 1986
Brooke Shields showed off her babydoll face and perfect pout on the December 1986 cover of Playboy.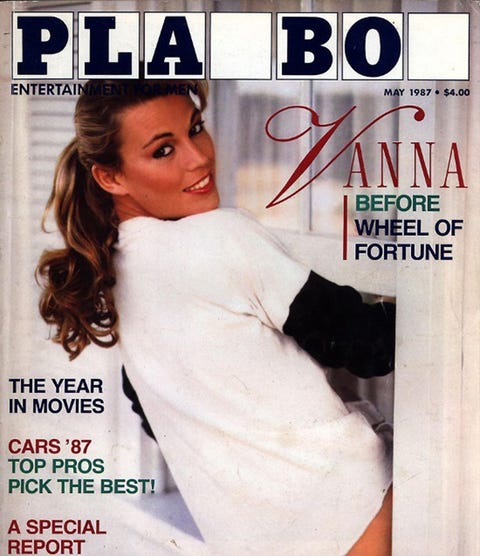 Vanna White
Issue: May 1987
We'd like to buy a WOW for this Vanna White cover.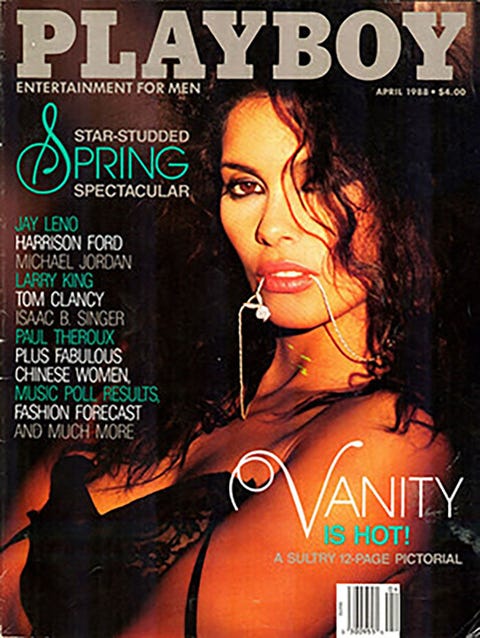 Vanity
Issue: April 1988
Prince's protégé covered Playboy in April 1988 and May 1985.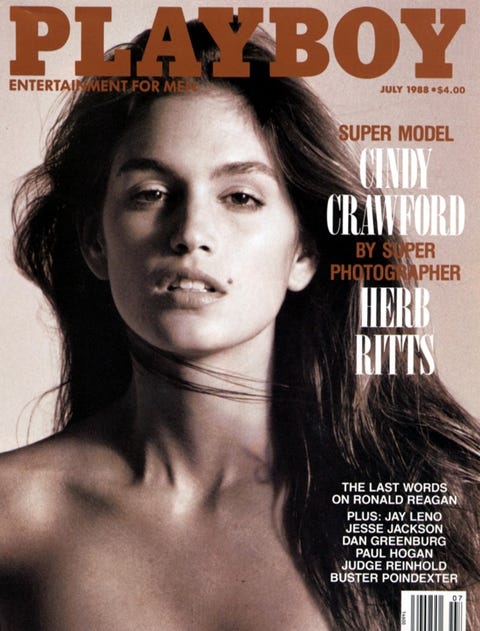 Cindy Crawford
Issue: July 1988
Cindy Crawford and her iconically sexy mole covered Playboy in July 1988.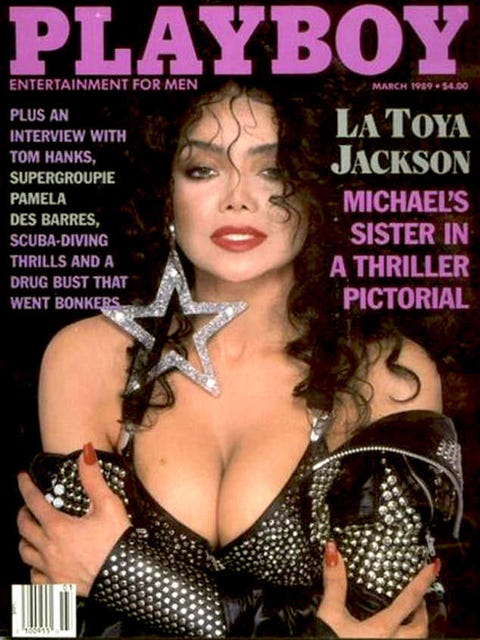 La Toya Jackson
Issue: March 1989
LaToya Jackson was the epitome of rock star glam on her 1989 cover.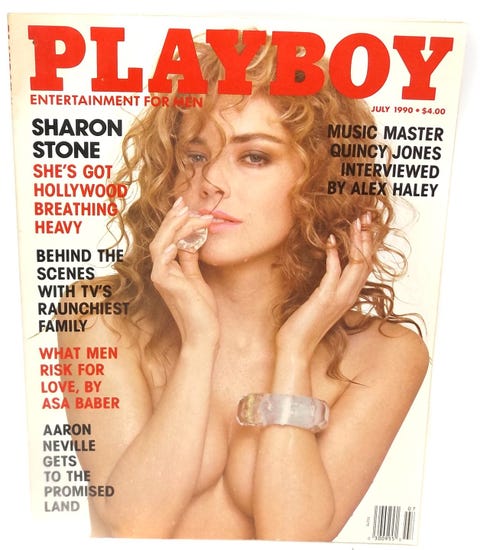 Sharon Stone
Issue: July 1990
Sharon Stone will do down in history as one of the biggest sex symbols in Hollywood history. Her 1990 Playboy cover illustrates why.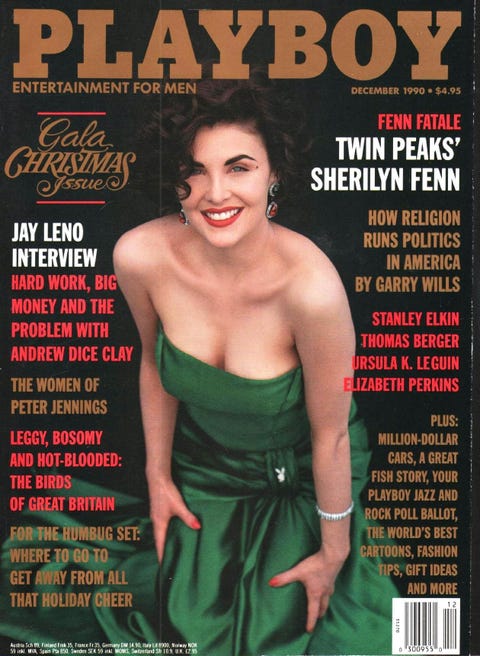 Sherilyn Fenn
Issue: December 1990
Sherilyn Fenn's December 1990 cover mixed sexy and classy perfectly.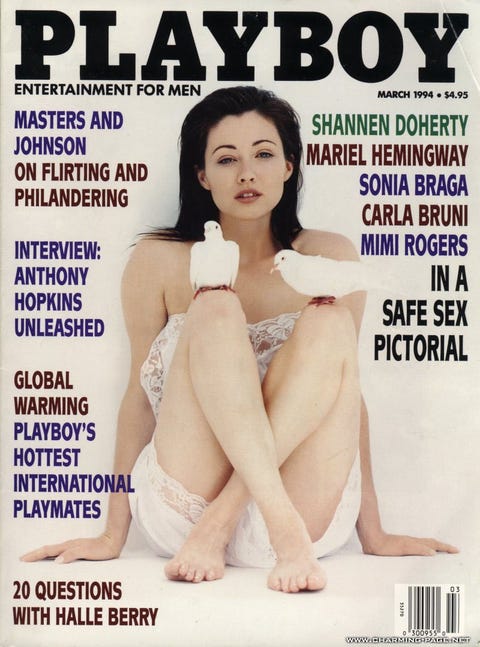 Shannen Doherty
Issue: March 1994
Shannen Doherty has never done anything that wasn't unique and her doves-on-knees Playboy cover was no different.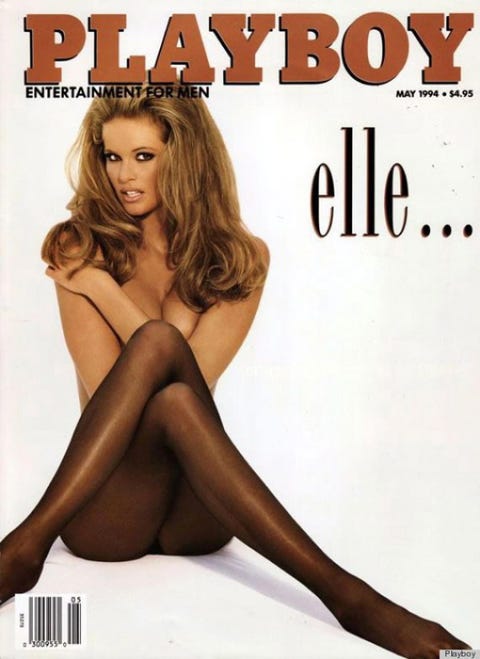 Elle Macpherson
Issue: May 1994
Elle Macpherson covered the May 1994 issue in nothing but a pair of black pantyhose. The cover, naturally, went down in Playboy history.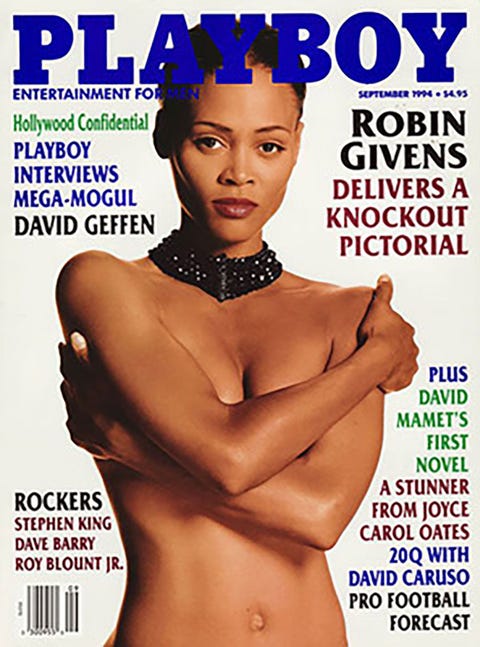 Robin Givens
Issue: September 1994
The Head of the Class actress posed in nothing but a beaded choker in 1994.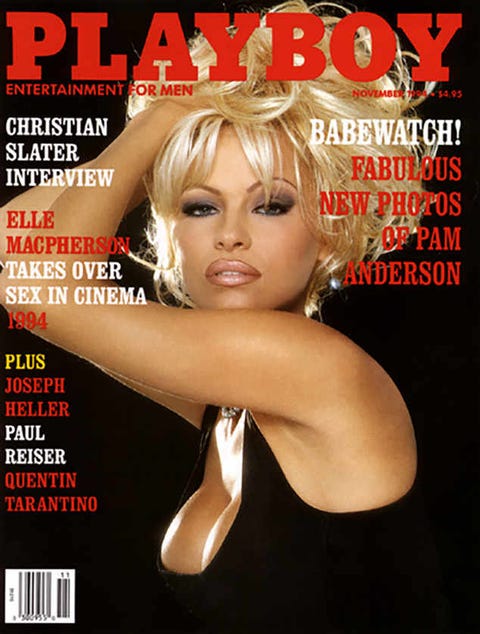 Pamela Anderson
Issue: November 1994
Pamela Anderson's brand of sex appeal was tailor-made for Playboy, as evidenced by her November 1994 cover.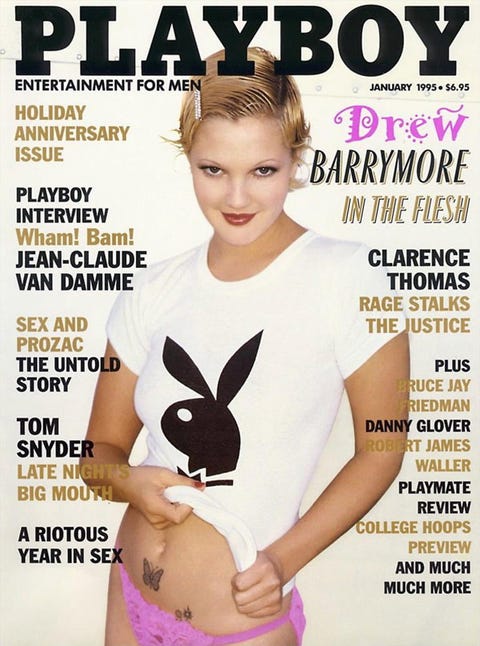 Drew Barrymore
Issue: January 1995
Drew Barrymore went meta for her cover shoot, donning a Playboy bunny shirt, a coy smile, and a lacy pair of pink panties.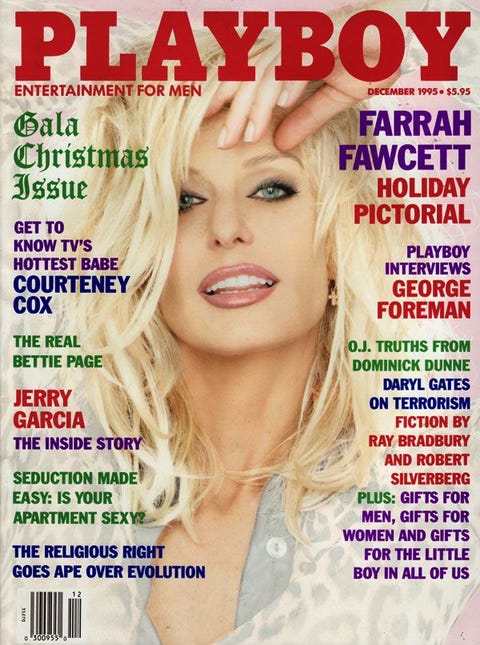 Farrah Fawcett
Issue: December 1995
Farrah Fawcett proved she was most definitely ready for her close up with her December 1995 cover.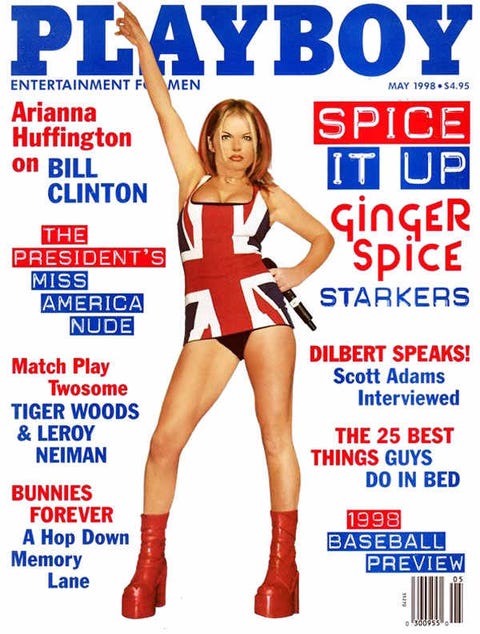 Geri Halliwell
Issue: May 1998
Geri Halliwell was there to help Playboy readers spice up their lives in the May 1998 issue.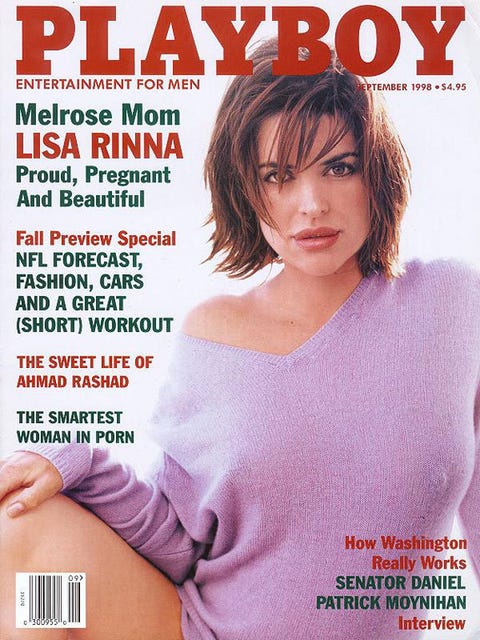 Lisa Rinna
Issue: September 1998
Lisa Rinna made a slouchy sweater sexy as hell in the September 1998 issue.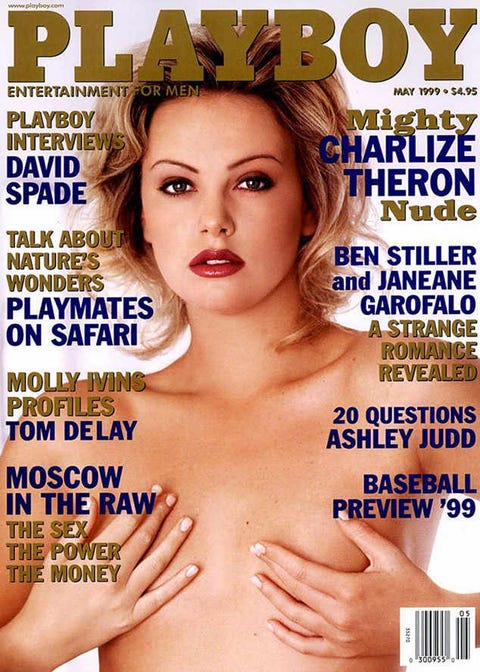 Charlize Theron
Issue: May 1999
Even Oscar winners have covered Playboy. Case in point: Charlize Theron's May 1999 cover.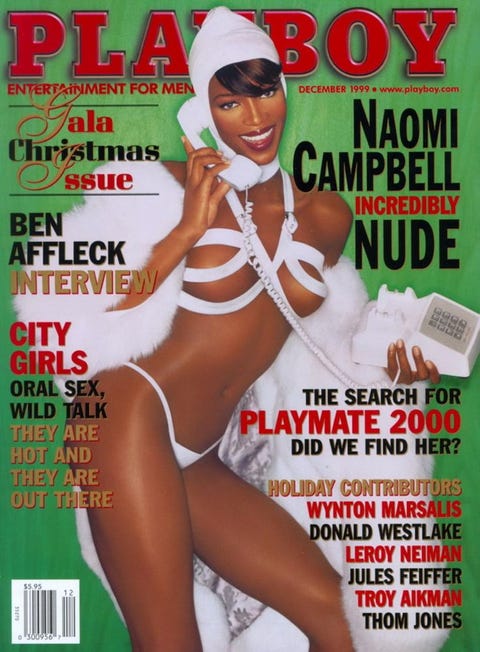 Naomi Campbell
Issue: December 1999
Naomi Campbell was a barely-wrapped gift to the world on the December 1999 cover of Playboy.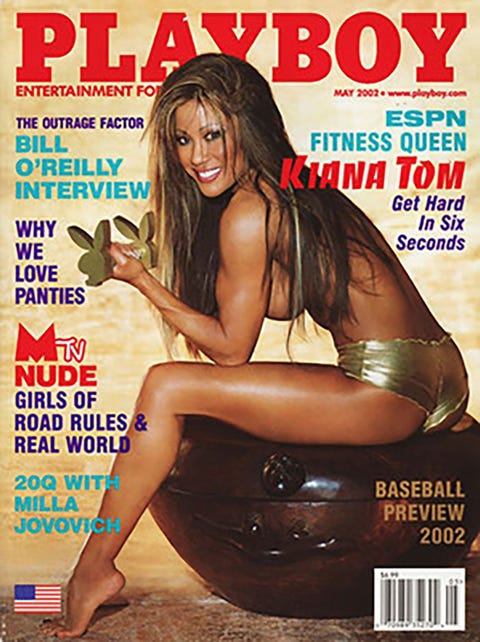 Kiana Tom
Issue: May 2002
The original fitspo, Kiana Tom, covered Playboy in gold underwear in 2002.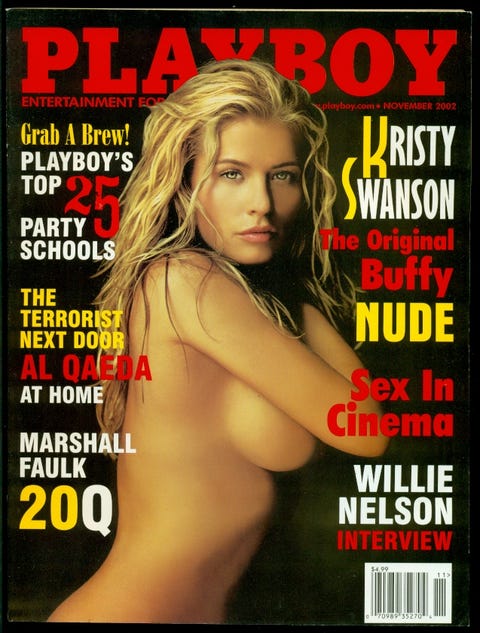 Kristy Swanson
Issue: November 2002
The OG Buffy the Vampire Slayer lit the November 2002 cover on fire with a fully-naked pose.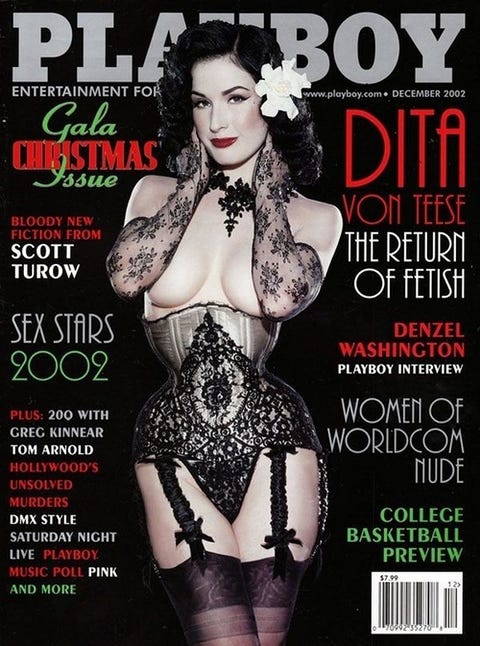 Dita Von Teese
Issue: December 2002
Burlesque queen Dita Von Teese went full pin-up for the December 2002 issue.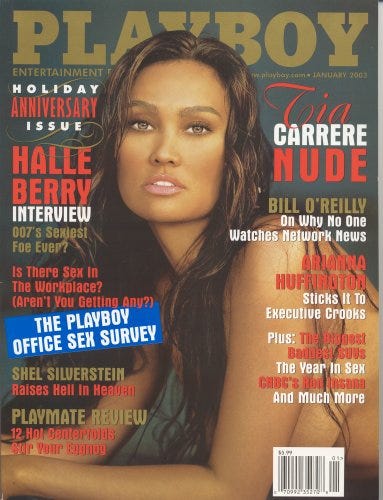 Tia Carrere
Issue: January 2003
Tia Carrere was a sultry, damp-haired goddess on the January 2003 cover.
This content is created and maintained by a third party, and imported onto this page to help users provide their email addresses. You may be able to find more information about this and similar content at piano.io