Editors handpick every product that we feature. We may earn commission from the links on this page.
Stars Who Give Back
Whether it's fighting back against domestic violence or putting an end to childhood obesity, we applaud the famous faces who join the front lines on issues that matter to them.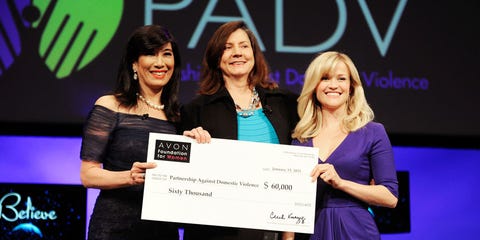 Whether it's fighting back against domestic violence or putting an end to childhood obesity, we applaud the famous faces who join the front lines on issues that matter to them.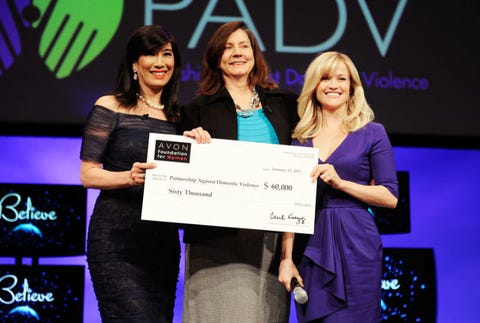 Reese Witherspoon: Avon Foundation for Women
This star was named Avon's first-ever Honorary Chairperson more than four years ago and has been the Global Ambassador of the brand ever since. The foundation, dedicated to empowering and improving women's lives, focuses on finding a cure for breast cancer and an end to domestic abuse. "Although the problem may seem insurmountable," Witherspoon says, "there are ways for women and men everywhere to help bring an end to violence against women across the globe."
How to help: avonfoundation.org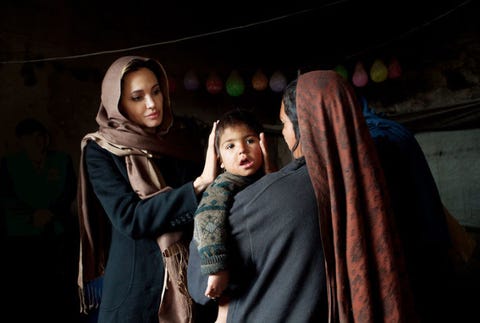 Angelina Jolie: United Nations High Commissioner for Refugees
Who knew the Lara Croft franchise would have inspired such social change? When Jolie was filming the flick in Cambodia in 2000, she was struck by the humanitarian crises happening at refugee camps around the world. In the 10 years she has served as UNHCR's leading Goodwill Ambassador, she has visited refugees in more than 20 countries. Her goal? To protect the refugee's rights and help them restart their lives.
How to help: unhcr.org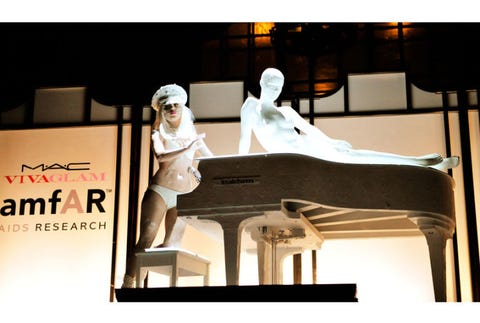 Lady Gaga: MAC AIDS Fund
The boundary-pushing "Born this Way" singer has become the leading lady of the LGBT community, and as the spokeswoman for the MAC AIDS Fund, she encourages everyone — "women and gay men are my special little monsters," she says — to gain awareness about HIV and AIDS. Partnering with the top beauty brand, she encourages people of all ages, races, and sexual orientations to get empowered and protect themselves.
How to help: maccosmetics.com
Sarah Jessica Parker: UNICEF
As a child, SJP spent every Halloween like many other kids: trick-or-treating for candy and coins for UNICEF to provide clean water, nutrition, and education to children in developing countries. The experience stuck with her into adulthood and prompted her to serve as a national spokesperson for the campaign. In 2011, she also encouraged mothers to purchase the organization's HIV Test Kit for their newborn children.
How to help: unicefusa.org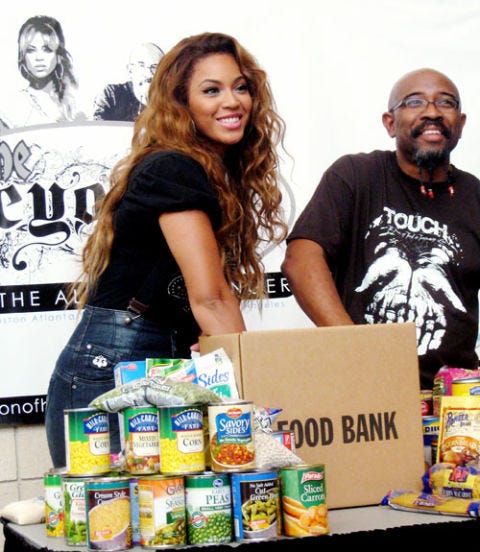 Courtesy of Survivor Foundation
Beyoncé: Survivor Foundation
Beyoncé founded the Survivor Foundation in 2005 for families who've been displaced by natural disasters. And with the help of her parents, sister Solange, and fellow Destiny's Child member Kelly Rowland, she has raised more than $2.5 million for Hurricane Katrina victims and storm evacuees in her hometown of Houston, Texas.
How to help: thesurvivorfoundation.com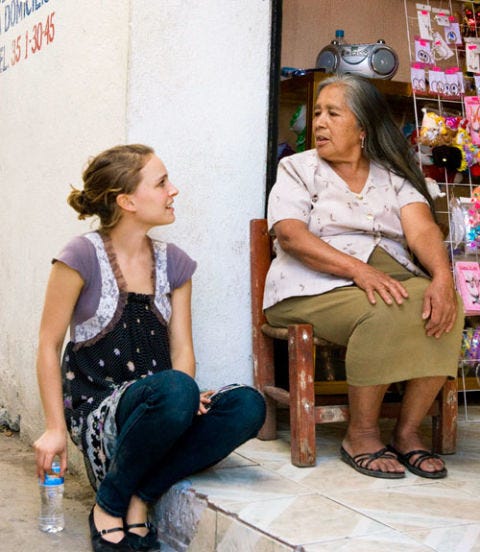 Mark Abrahams/FINCA International
Natalie Portman: FINCA International
This Harvard-educated actress follows the teach-a-man-to-fish principle. Through FINCA, Portman helps provide financial support — often in the form of microloans — to the world's lowest-income female entrepreneurs so they can create jobs and improve their standard of living. Since 2004, Portman's traveled to Uganda, Guatemala, and Ecuador to learn about the "feminization of poverty" and meet women who've turned simple $50 loans into successful small businesses.
How to help: finca.org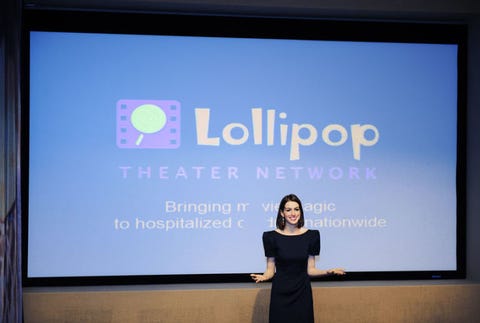 Anne Hathaway: Lollipop Theater Network
Just because hospital-bound kids can't go to the movies doesn't mean they shouldn't be able to see what's playing on the big screen. The actress serves on the advisory board for this nonprofit, which screens new releases to patients with life-threatening illnesses. She has even showcased her own flicks for the cause.
How to help: lollipoptheater.org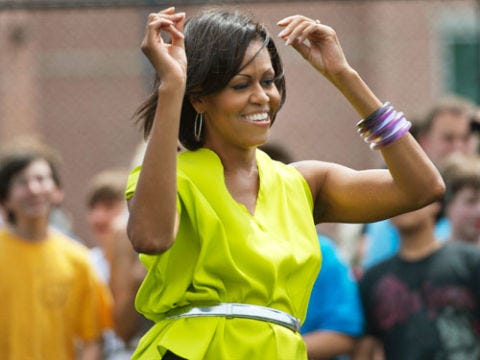 Washington Post/Getty Images
Michelle Obama: Let's Move!
The First Lady is taking a stand against childhood obesity by fighting it head-on. Announced in 2010, the campaign's goal is to raise a healthier generation of kids and encourages a healthy lifestyle through diet and exercise — with a focus on community involvement. Who doesn't remember Michelle jumping, dancing, and Dougie-ing to Beyoncé's "Move Your Body" with 500 middle school students this past May?
How to help: letsmove.gov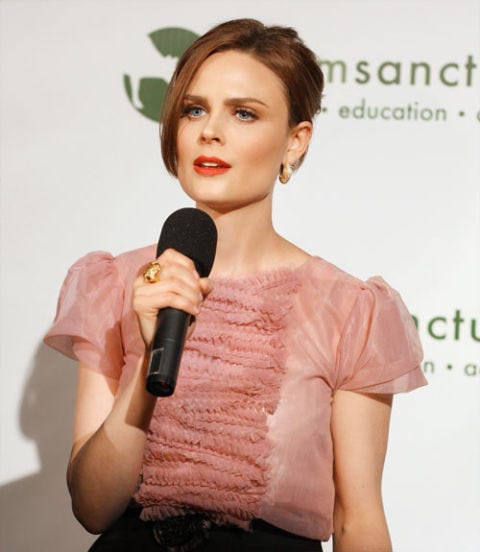 Courtesy of Farm Sanctuary
Emily Deschanel: Farm Sanctuary
The longtime vegan and animal-rights supporter is now serving as the spokesperson for the organization's Walk for Farm Animals, which is taking place in more than 35 cities this fall. "Farm animals are just as interesting and intelligent as the dogs and cats who we know a bit better," she says, urging people to do something about inhumane factory farm conditions and to support only cruelty-free farms.
How to help: farmsanctuary.org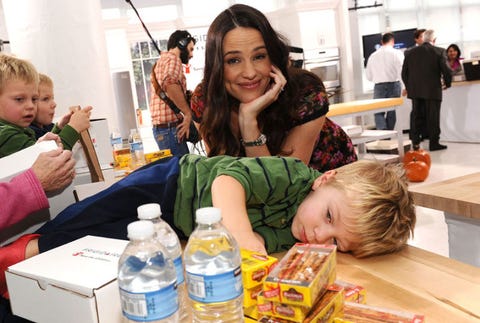 Courtesy of Save the Children
Jennifer Garner: Save the Children
After discovering that one out of every five kids is growing up in poverty in the U.S., Garner has been active as the organization's Artist Ambassador. "By the time they're four years old, they are 18 months behind, developmentally, where your children will be," she says of the children that the literacy program works with. "We also teach kids just fundamentally how to make healthy choices."
How to help: savethechildren.org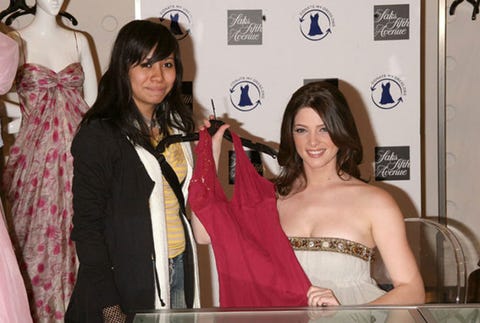 Courtesy of Donate My Dress
Ashley Greene: Donate My Dress
The Twilight star stuns fans on the red carpet, but she didn't always live the charmed life. "I grew up with limited funds, so when I saved enough to buy my prom dress, it was such a highlight in my teenage life," the spokesperson says of the national charity drive where women can donate their worn dresses to someone who can't afford one. "My dresses all hold sentimental value, but if donating them can give someone else the same feeling I once had, it's completely worth it."
How to help: donatemydress.org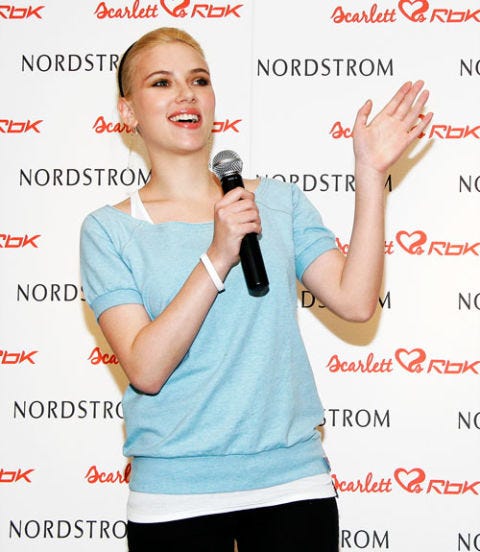 Scarlett Johansson: Soles4Souls
After the success of her own Reebok line, Scarlett decided to give back. In 2009, she got involved with Soles4Souls — which donates shoes in more than 125 countries with 55 percent given to fellow Americans — and donated more than 2,000 pairs of shoes from her athletic apparel collection. She also participates in the organization's annual Barefoot Walk.
How to help: soles4souls.org
This content is created and maintained by a third party, and imported onto this page to help users provide their email addresses. You may be able to find more information about this and similar content at piano.io