Scarlett Johansson's Red Carpet Retrospective
The curvy blonde bombshell has maintained a prominent position on every major red carpet for over a decade, channeling everything from classic, Old Hollywood glam to more daring LBDs.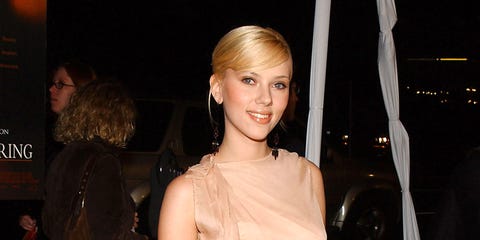 The curvy blonde bombshell has maintained a prominent position on every major red carpet for over a decade, channeling everything from classic, Old Hollywood glam to more daring LBDs. Here, we compiled Scarlett Johansson's best hair and makeup red carpet looks to date, and expect many more additions in her future. For even more Scarlett, don't miss all of the photos from our May cover shoot, and check out her exclusive interview with Marie Claire!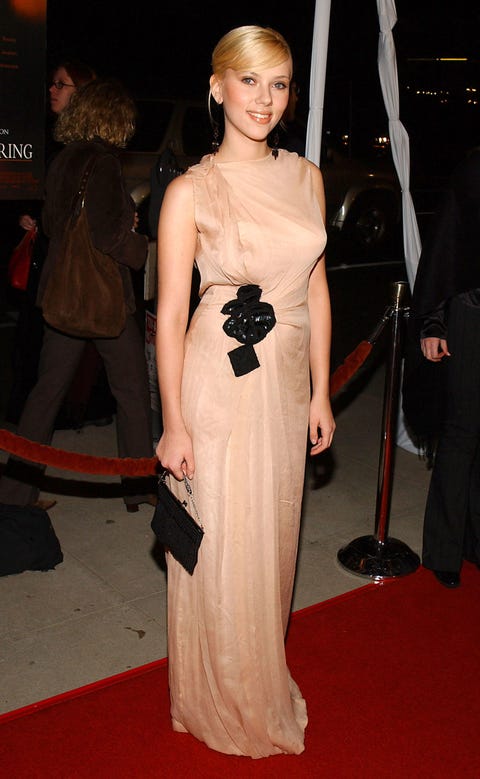 December 2003
Where: Girl with a Pearl Earring, Los Angeles premiere
Scarlett hid much of her now-famous curved bod behind this draping, neutral gown complete with stand-out black embellishments and a sleek chignon.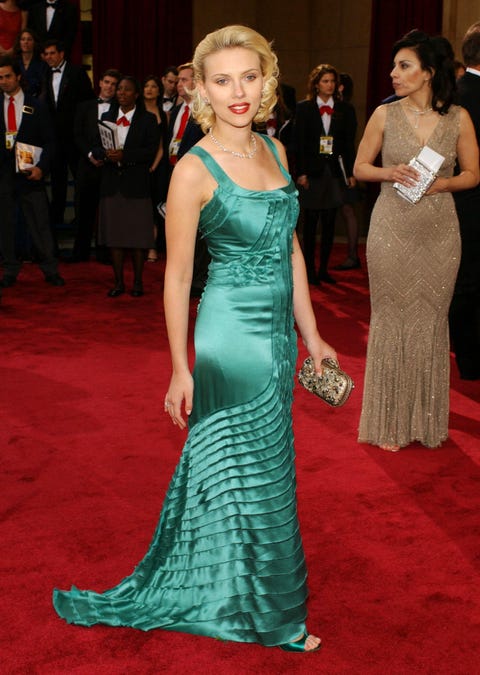 February 2004
Where: The 76th Annual Academy Awards
Representing her new film Lost in Translation, Scarlett donned a sea-foam green gown by Alberta Ferretti which flattered both her light coloring and her skin-tone. Her bold red lipstick was a perfect accent to the ensemble.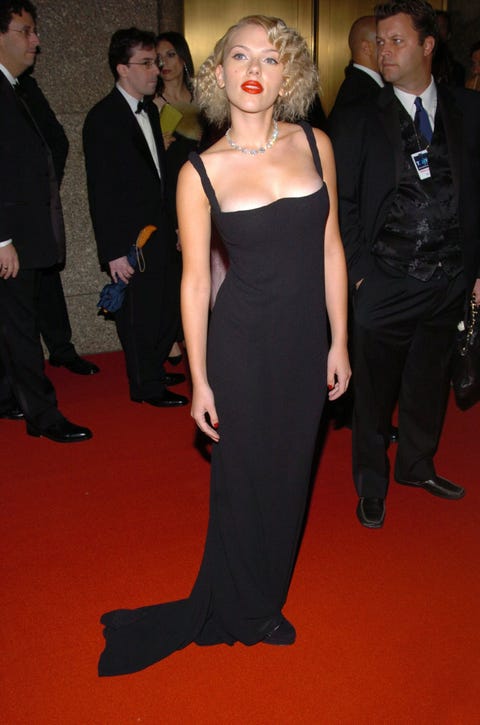 June 2004
Where: The 58th Annual Tony Awards
The then-budding starlet traded in that bright, festive shade for a more dramatic black gown, though she kept that ruby red lip equally as prominent.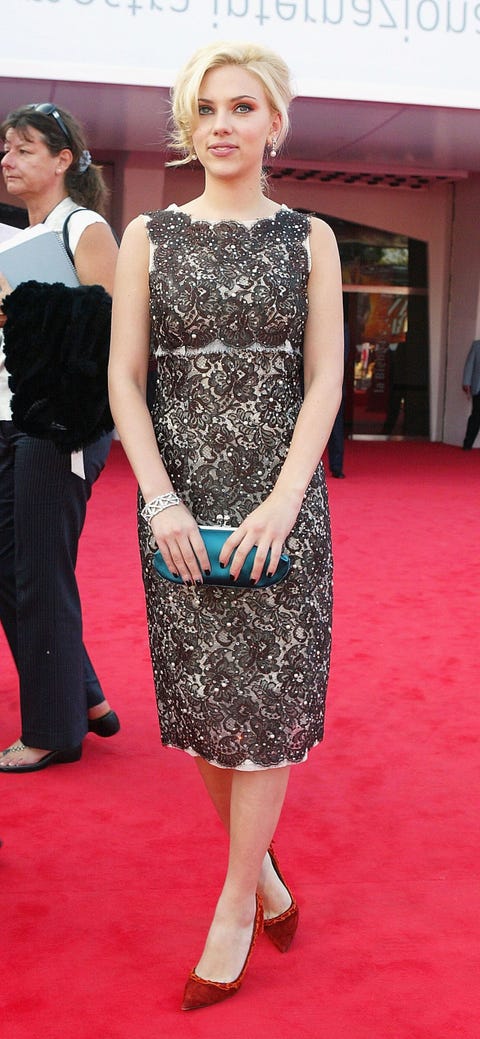 September 2004
Where: The 61st Venice Film Festival
It's clear in Scarlett's wardrobe choices both on and off the red carpet that lace is a personal favorite, and this champagne shift with a delicate lace overlay is no exception.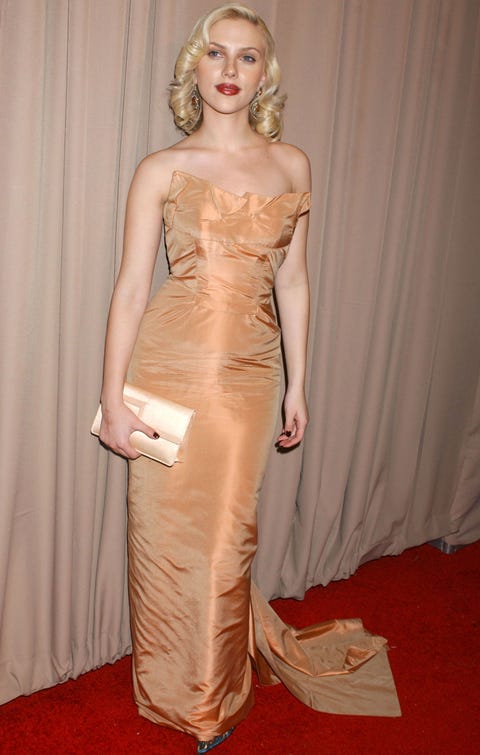 January 2005
Where: The 62nd Annual Golden Globes
As a nominee for best actress in a film drama for A Love Song for Bobby Long, Scarlett chose a neutral shade in this Roland Mouret gown.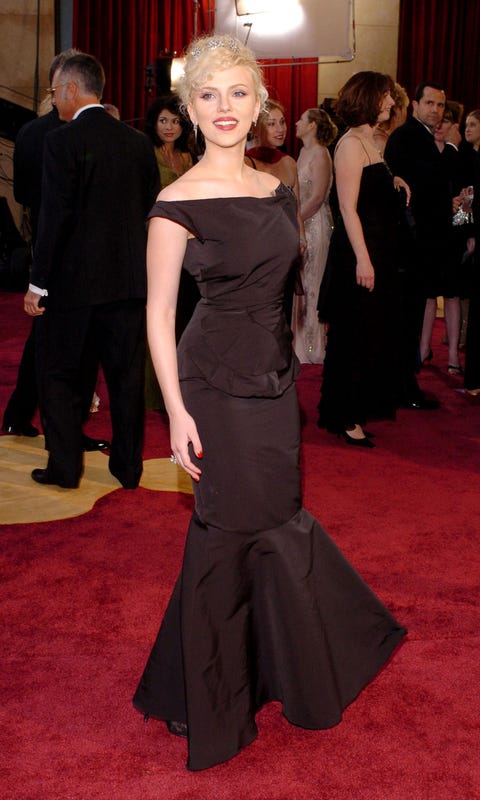 February 2005
Where: The 77th Annual Academy Awards
Once again clad in Roland Mouret, Scarlett showcased her perfect figure at the Hollywood event of the season and added dainty hair jewels to the outfit.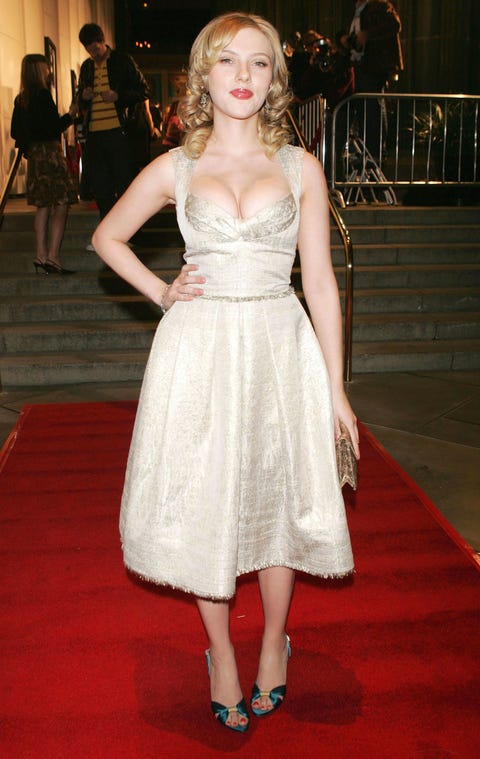 December 2005
Where: Match Point, Los Angeles premiere
Taking a step in a more daring direction, Scarlett chose a gown that highlighted her tiny waist, golden blonde hair, and of course, some serious cleavage.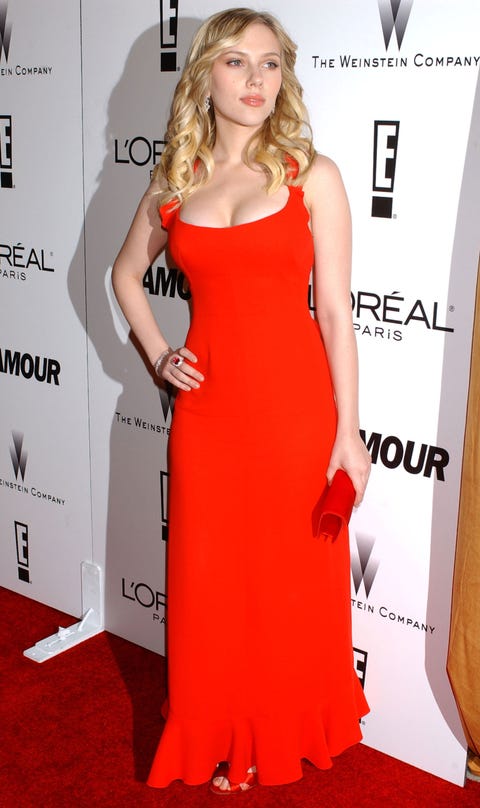 January 2006
Where: The Weinstein Co. 2006 Golden Globe After Party
We're all aware how great Scarlett looks in, well, scarlet. This body-hugging Valentino gown looked killer on her all evening.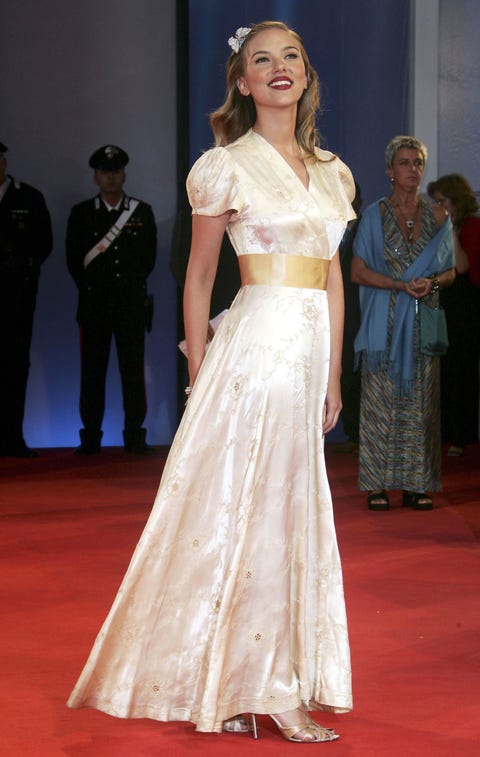 August 2006
Where: The 63rd Venice Film Festival
A true style chameleon, Scarlett looked slim, tan, and charmingly innocent in this empire-waisted silk gown with a butterfly hair clip.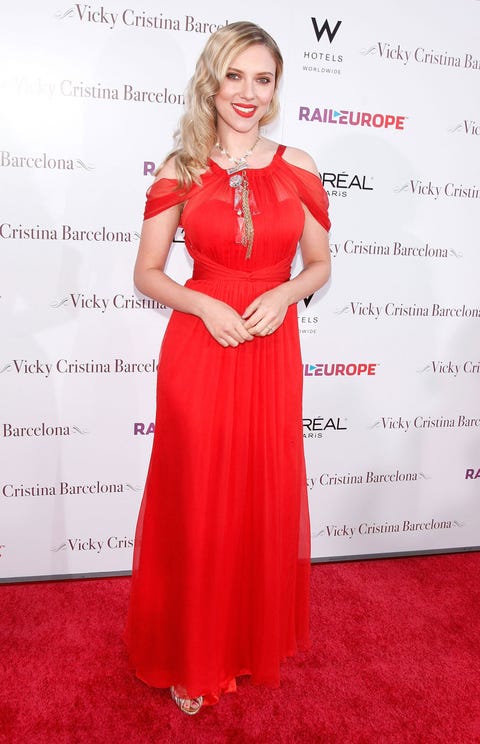 August 2008
Where: Vicky Cristina Barcelona, Los Angeles premiere
More red for the pale-skinned beauty! Scarlett stole the show in this sheer Monique Lhuillier gown, complementing red lip, and glamorous Old Hollywood waves.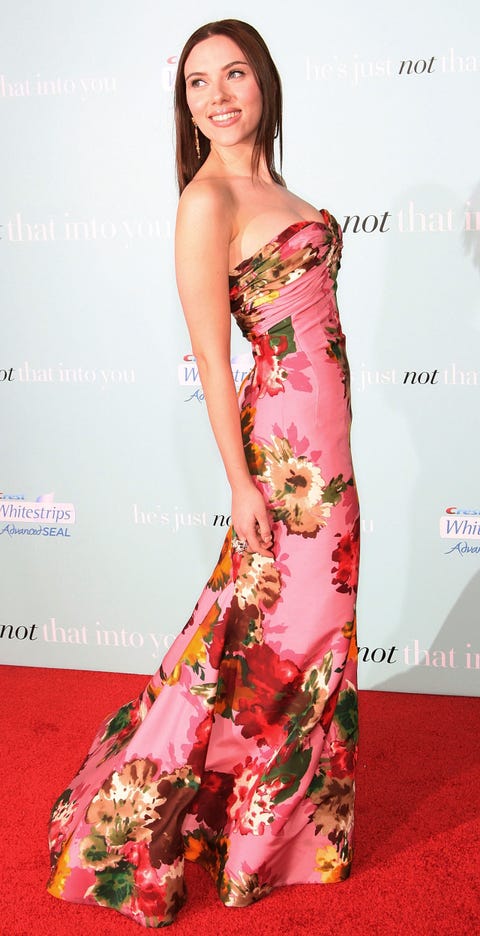 February 2009
Where: He's Just Not That Into You, Los Angeles premiere
Being brunette suits her! The star sizzled in an off-the-runway pink floral gown from Oscar de la Renta's Spring 2009 collection.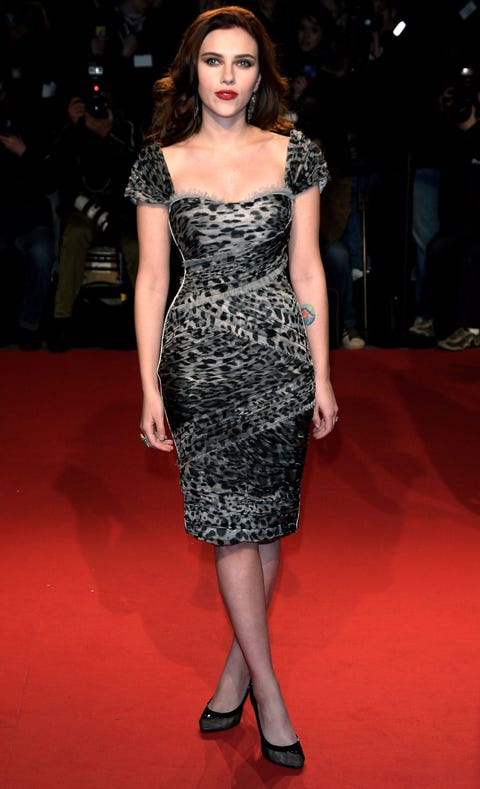 March 2009
Where: Milan Fashion Week Womenswear party
Looking sultry in a gray leopard-printed dress, Scarlett once again opted for her favorite beauty trick: the bright red lip.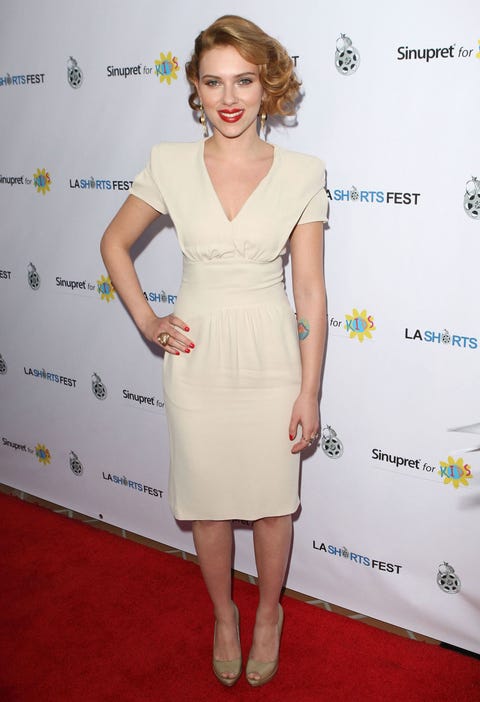 July 2009
Where: Opening Night of LA Shorts Fest '09
Back to blonde and still looking fabulous, Scarlett wore this simple white dress which she paired with neutral heels and those signature glam curls.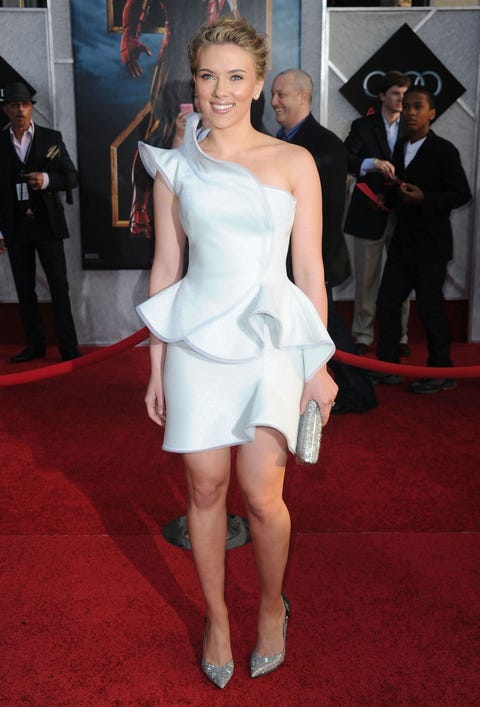 April 2010
Where: Iron Man 2, Los Angeles premiere
This ruffled Armani Privé mini-dress looks fresh with the star's minimal makeup, loose up-do, shimmering heels, and minaudiere.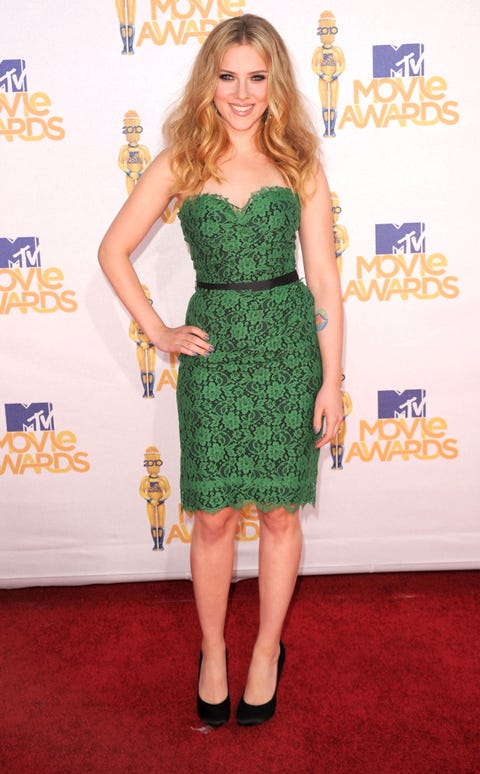 June 2010
Where: 2010 MTV Movie Awards
Scarlett was voted one of the event's best dressed attendees in this sophisticated forest green Dolce & Gabbana lace number. We love the blonde's loose waves and dramatic smoky eye.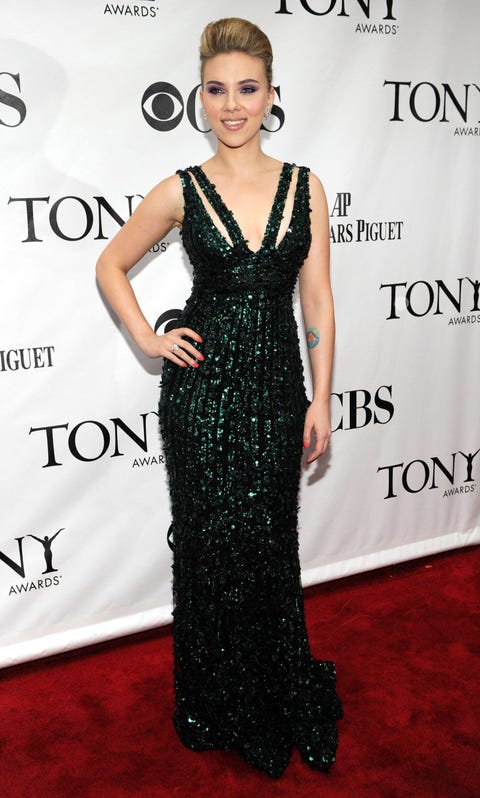 June 2010
Where: The 64th Annual Tony Awards
Scarlett picked up an award for her Broadway debut in A View from the Bridge in Elie Saab, a favorite designer of hers, and a vintage-inspired bouffant up-do.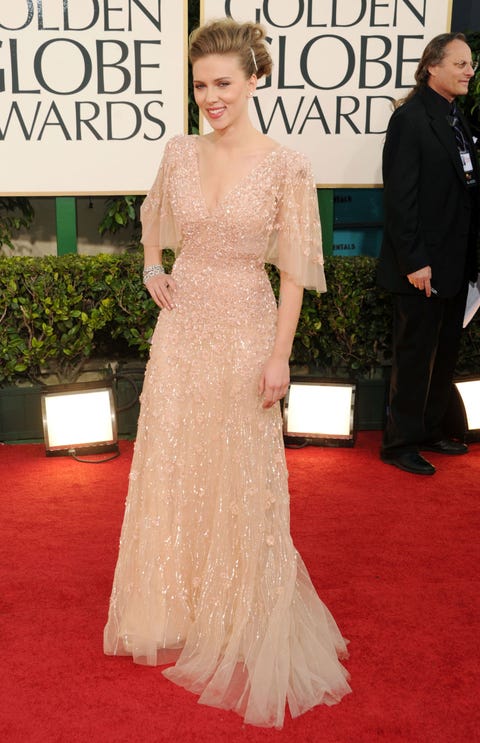 January 2011
Where: The 68th Annual Golden Globe Awards
Once again in Elie Saab, Scarlett evoked a femme and flirty vibe in this embellished Spring 2011 gown with a very voluminous chignon.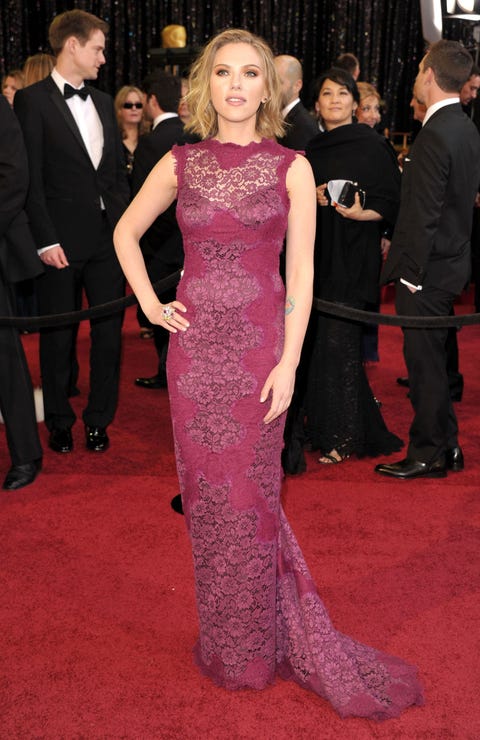 February 2011
Where: The 83rd Annual Academy Awards
Scarlett chose Dolce & Gabbana for the 2011 Oscars where she looked unbelievably fresh and classic in this plum shade and tousled 'do.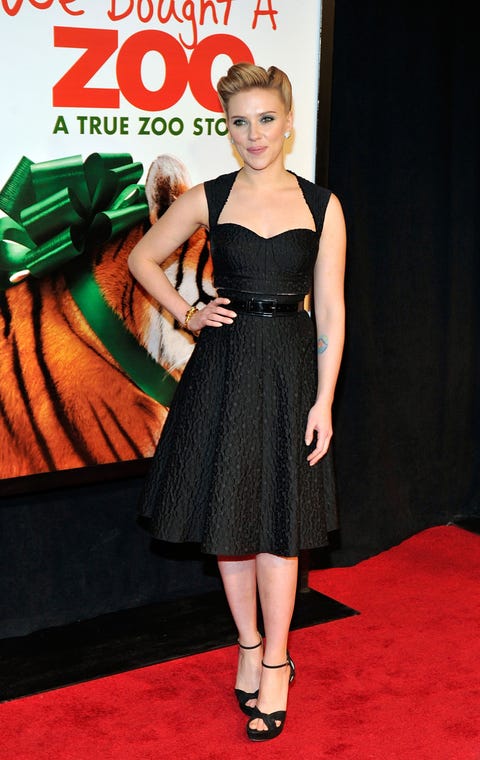 December 2011
Where: We Bought a Zoo, New York City premiere
The star wore a chic, belted Dolce & Gabbana dress on this film's red carpet, once again with a classic up-do and strappy platform heels.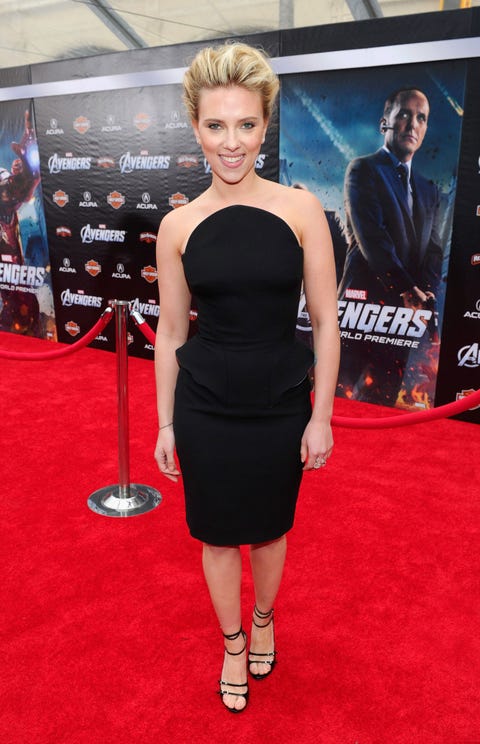 April 2012
Where: Marvel's The Avengers, Los Angeles premiere
Scarlett stepped out in a sleek Versace dress and Giuseppe Zanotti shoes that would have made her The Avengers Black Widow character proud.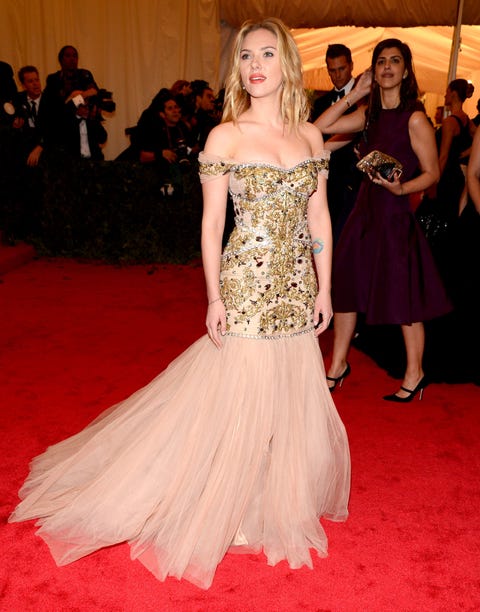 May 2012
Where: "Schiaparelli And Prada: Impossible Conversations" Costume Institute Gala
Much the ardent Dolce & Gabbana supporter, Scarlett wore this glitzy D&G gown with clean makeup and perfect peach lipstick.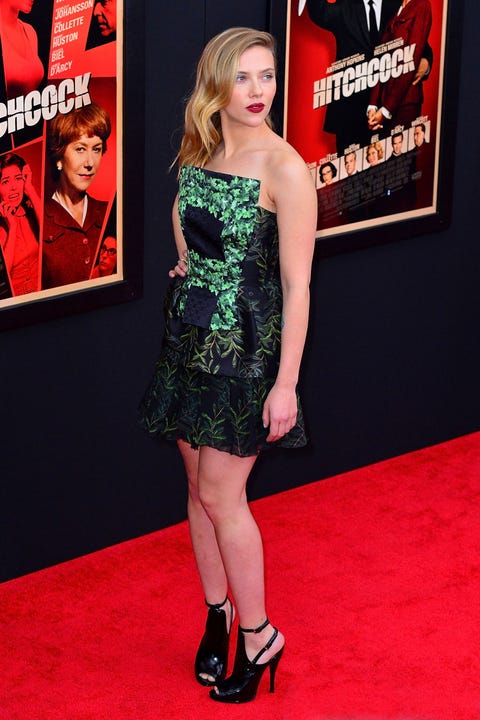 November 2012
Where: Hitchcock, New York City premiere
Scarlett looked edgy and sharp in a cool Rodarte mini-dress and a vampy dark lip. Her legs look a million miles long, only made longer by those incredible Gucci heels!
This content is created and maintained by a third party, and imported onto this page to help users provide their email addresses. You may be able to find more information about this and similar content at piano.io