Tina Fey's 20 All-Time Best Comedic Clips
Celebrate Tina Fey with these 20 legendary moments from her TV and movie repertoire, including Mean Girls, 30 Rock, SNL, and more.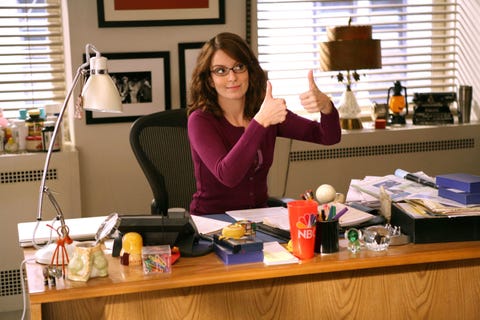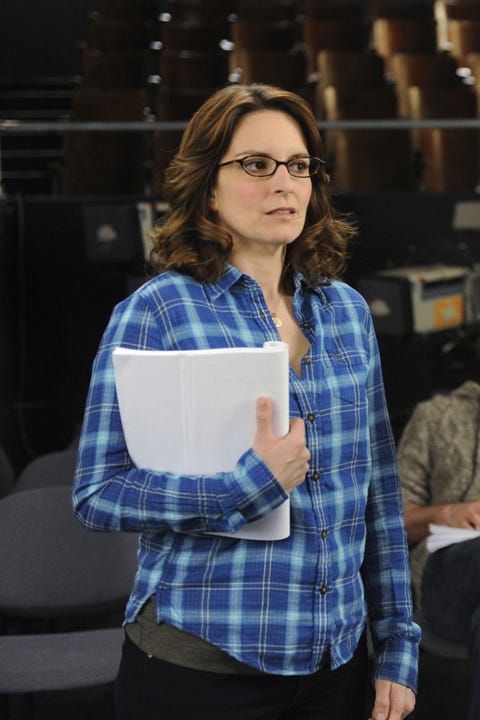 30 Rock
Clip: The Tom Jones Flashback
If we were so lucky, 30 Rock would occasionally grace us with a flashback from Liz's youth that highlighted her dated haircuts, gender ambiguity, and constant, complex orthodontia. In this clip from "What's New, Pussycat?", Liz describes her traumatic event with an oversized poster of Welsh singer Tom Jones.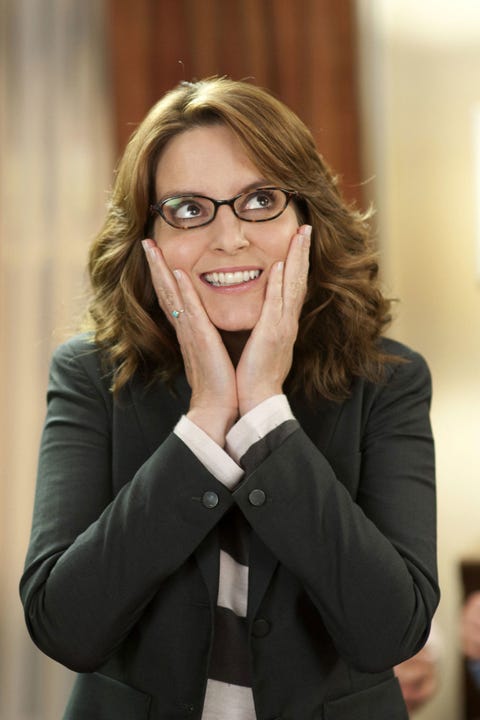 30 Rock
Clip: Night Cheese
As Liz declares in "The Ones," evenings are best spent clad in head-to-toe fleece surrounded by a full display of cheese. The correct phrasing for said activity appears to be "working on my night cheese."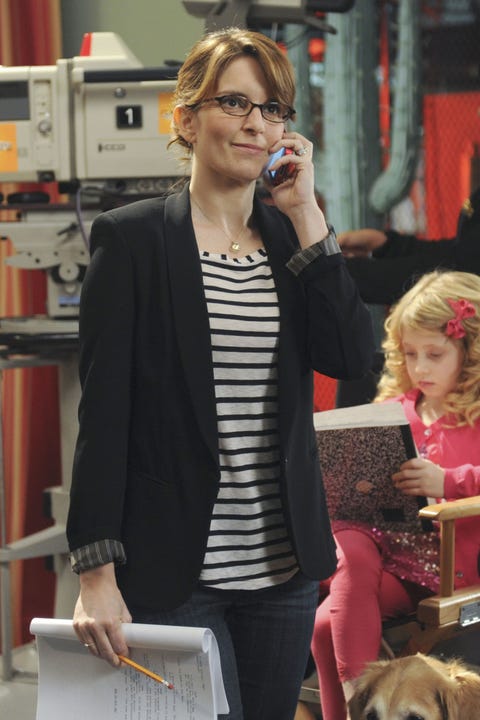 30 Rock
Clip: Changing the Water Cooler
We dare you to watch this scene from "The Natural Order" without bursting into laughter. We dare you.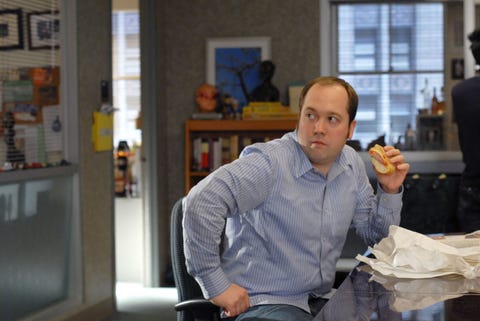 30 Rock
Clip: Taking Liz's Food Is Not Good
Rule #1 of 30 Rockefeller Plaza, learned in "Sandwich Day": Do not, under any circumstances, take Liz's food, including but not limited to macaroni and cheese and sandwiches.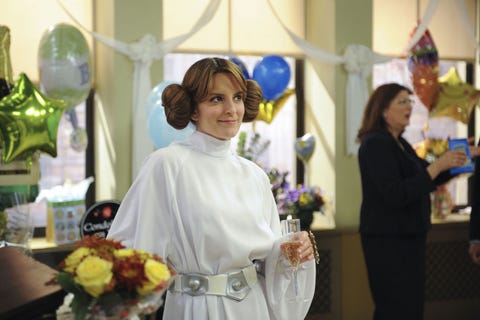 30 Rock
Clip: Princess Leia Meets Jury Duty
We all fantasize about excusing ourselves from a jury duty summons when the need presents itself, but Liz perfected the game in "The Funcooker": dressing as Princess Leia and adopting a questionable voice one can only describe as ingenious.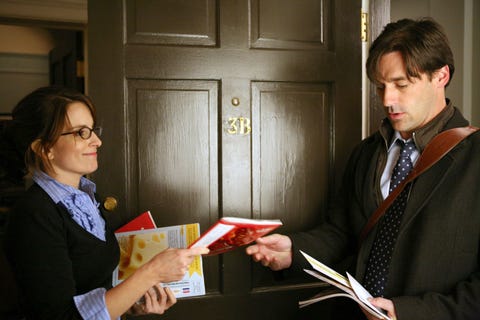 30 Rock
Clip: I Want to Go to There
Jon Hamm's 30 Rock cameo in "Klaus and Greta" prompted a dreamy, ethereal response from Liz — the phrase was originally uttered by Tina's first daughter, Alice, as a toddler.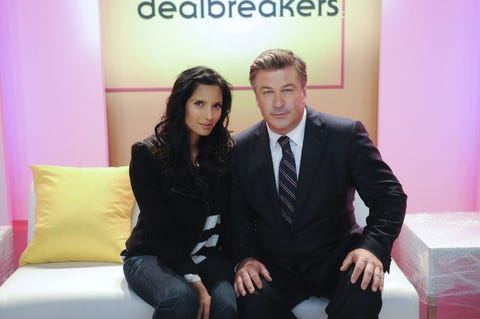 30 Rock
Clip: Dealbreakers
"I'm a star! I'm on top! Somebody bring me some ham!" Isn't that how you would celebrate getting your own relationship-centered talk show?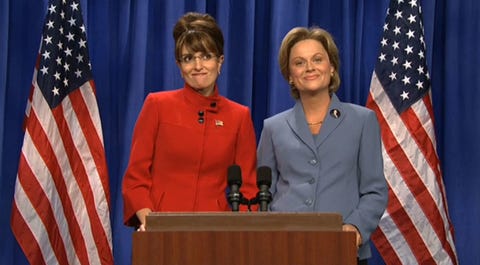 Saturday Night Live
Clip: Sarah Palin
Can you tell a difference between Tina and 2008 Republican Vice Presidential candidate Sarah Palin? Five years later, we still have issues with it.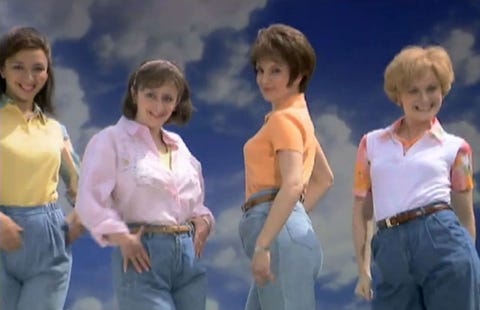 Saturday Night Live
Clip: Mom Jeans
Nine-inch zipper. Casual front pleats. Choice of ankle-length, capri-length, or shorts. This 2003 SNL skit is a tribute to mother's everywhere.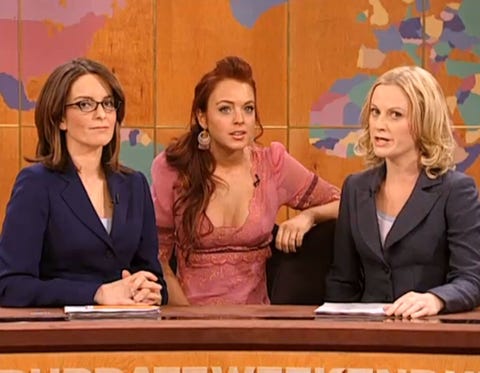 Saturday Night Live
Clip: Lindsay Lohan on Weekend Update
Lindsay Lohan dropped by SNL's Weekend Update desk in 2005 to participate in Tina and Amy Poehler's Teen Mentoring Program. Hilarity ensued.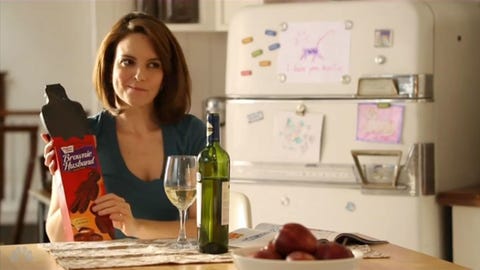 Saturday Night Live
Clip: Brownie Husband
At only 120 calories per serving (with a mere 500 servings), Tina's depiction of Duncan Hines' Brownie Husband proved to be a tempting indulgence fit for the modern single, working woman.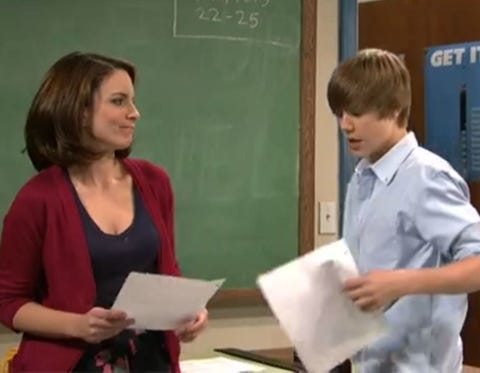 Saturday Night Live
Clip: Teacher
When Tina came back to host SNL in 2010, America fell deeply in love with a then relatively fresh-faced artist, Justin Bieber — she likened his smile to "a baby bunny sniffing a tiny flower."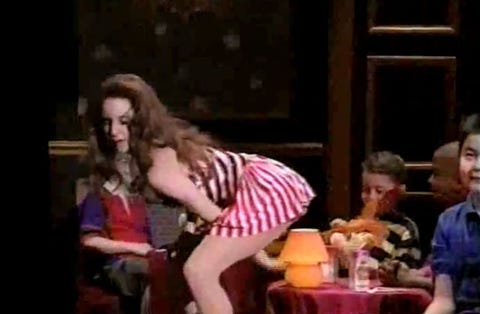 Saturday Night Live
Clip: American Woman
Did Tina already know how to make balloon animals before this skit, or did this performance force her to learn this truly valuable skill?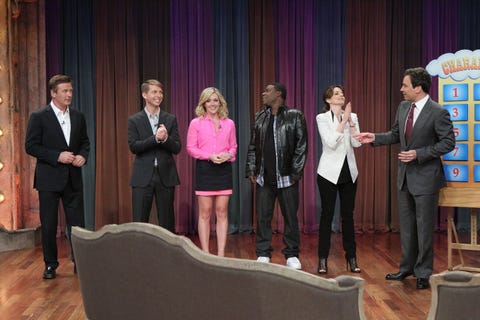 "Courtesy of Late Night with Jimmy Fallon"
Late Night with Jimmy Fallon
Clip: The 30 Rock Cast Plays Charades
If you only get to watch one TV interview for the rest of your life, this is it. Watch again-and-again to witness Tina reenact LMFAO's "Sexy and I Know It."
This content is created and maintained by a third party, and imported onto this page to help users provide their email addresses. You may be able to find more information about this and similar content at piano.io