10 Royal Christenings Throughout the Years
Including Queen Elizabeth II, Prince William, and more.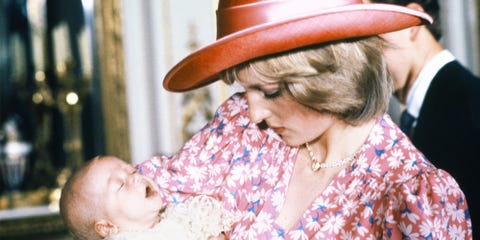 In honor of Prince Louis of Cambridge's christening, we went ahead and dug up the most precious royal family christening photos throughout the years. Curious what Queen Elizabeth II's big day looked like? Us, too. Check it out—as well as the christenings of Prince William, Prince Harry, and more—below.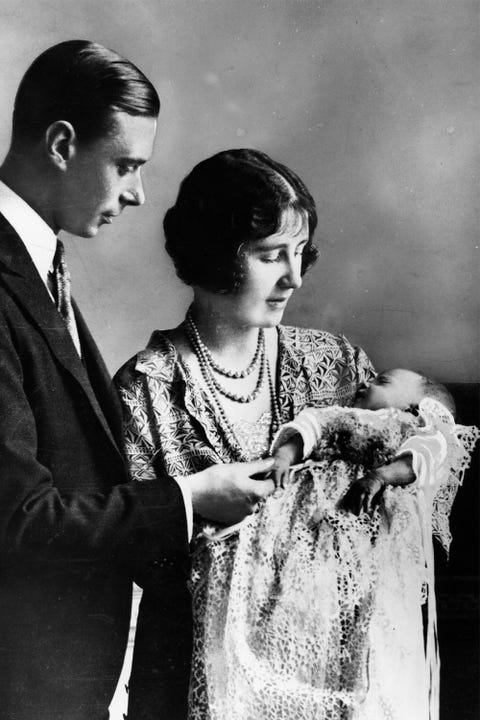 Queen Elizabeth II (1926)
Yup, that tiny little thing on the right is the one-and-only Queen Elizabeth II on the day of her christening in 1926. The future matriarch is pictured with her parents George and Elizabeth, then the Duke and Duchess Of York, at the family's private chapel at Buckingham Palace. Her robe—which was first worn by Queen Victoria's daughter in 1841—was made of Honiton lace and Spitalfields silk.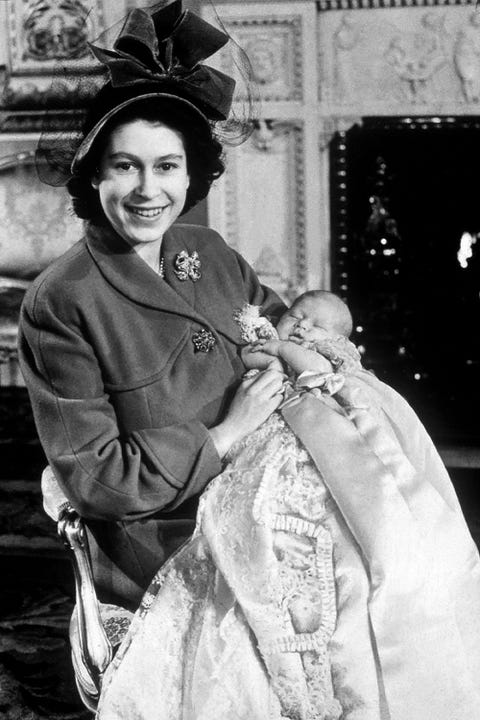 Prince Charles (1948)
A four-week-old Prince Charles was christened on December 15, 1948. Since the family's private chapel at Buckingham Palace had been damaged in World War II, Charles' ceremony took place in the music room. The baby—who wore the same Honiton lace robe as his mother—was accompanied by eight godparents (including King George VI and Queen Mary) and was given the name Prince Charles Philip Arthur George.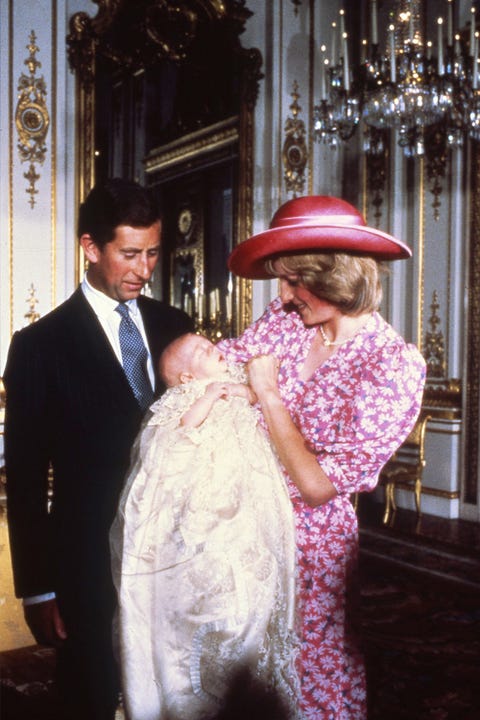 Prince William (1982)
Prince William was christened on August 4, 1982 in the Palace's music room—just like Charles. And in the same fashion as the royal children before him, William was dressed in the traditional Honiton lace robe. Princess Alexandra (the queen's cousin) was one of six godparents assigned to the baby. Here, Will is pictured with parents Diana (who is wearing a ridiculously cool, super-'80s dress and hat) and Charles.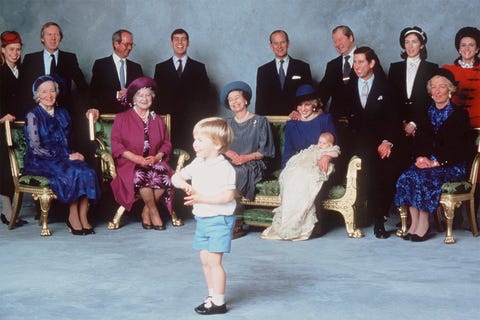 Prince Harry (1984)
Prince Harry's christening was held on December 21, 1984 in St. George's Chapel and was followed by a reception at Windsor Castle. However, as seen here, a tiny Will stole the attention from Harry—who was clad in the traditional robe—entertaining the family (including the baby's six godparents).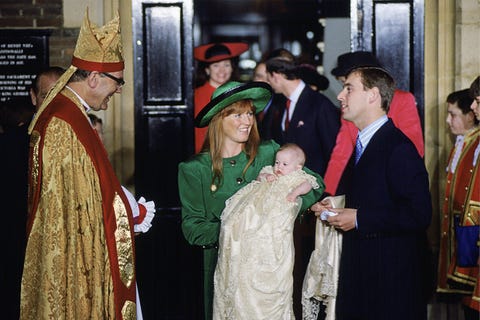 Princess Beatrice (1988)
The royal family flocked to Princess Beatrice's christening at the Chapel Royal at St James's Palace in London on December 20, 1988. Here, Beatrice is pictured with her parents, Andrew and Sarah, the Duke and Duchess of York, as they chat with the Archbishop of York.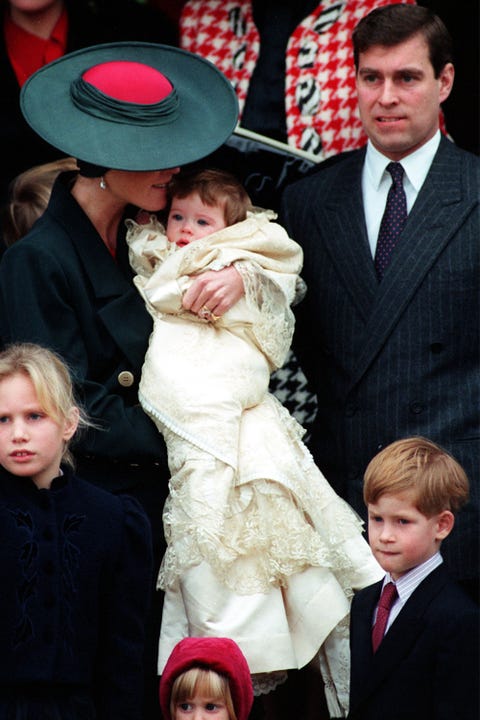 Princess Eugenie (1990)
Two years after Beatrice's christening, Princess Eugenie was christened at St. Mary Magdalene (on Queen Elizabeth II's Sandrigham Estate) on December 23, 1990. Here, Eugenie is bundled in the traditional robe, alongside her parents. Bonus: Check out a wee Prince Harry on the right!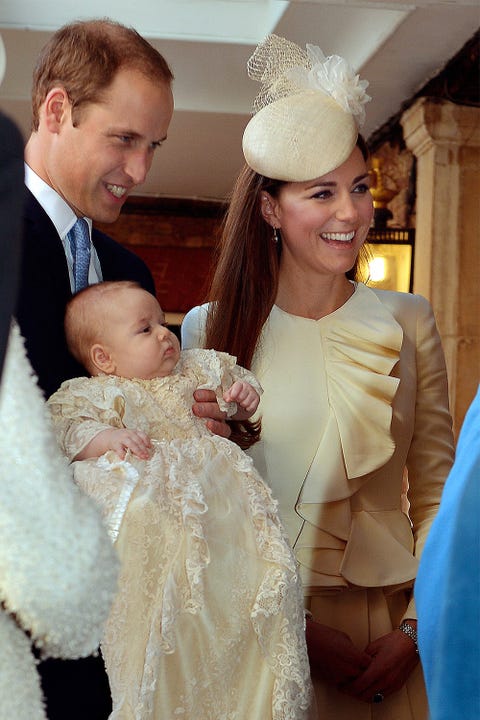 Prince George (2013)
A chubby, three-month-old Prince George (who bears a striking resemblance to mom Kate Middleton at her christening) was christened in the Chapel Royal at St. James's Palace in London on October 23, 2013. Unlike the royal babies before him, George wore a replica of the 1841 christening gown (since the Queen's dressmaker and assistant Angela Kelly deemed the original too delicate for use). William's cousin Zara Tindall was named one of George's seven godparents.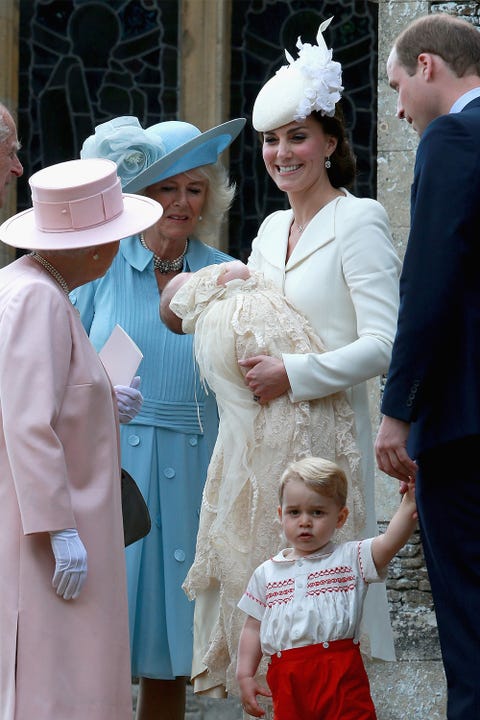 Princess Charlotte (2015)
While Princess Charlotte wore the same robe as her brother, her christening took place on July 5, 2015 at the Church of St. Mary Magdalene on the family's Sandringham Estate. Here, the baby girl is held by Kate, as the Queen, Camilla, and William look on. Please note a very stern, miniature Prince George starring directly into the camera.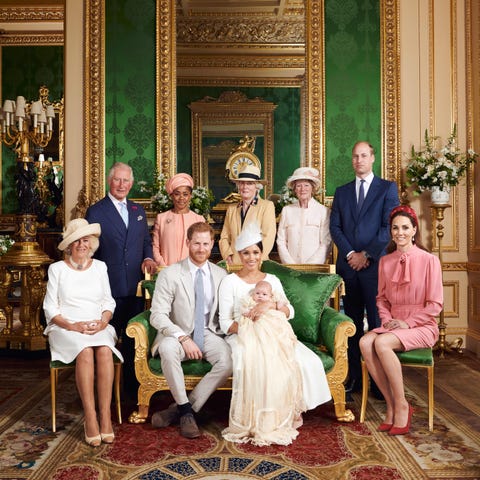 Archie Harrison (2019)
Meghan Markle and Prince Harry's son, Archie Harrison, was christened on July 6, 2019 by the Archbishop of Canterbury in a very small, very private ceremony at a chapel inside Windsor Castle. The guest list was super small—reportedly fewer than 25 people were invited.
This content is created and maintained by a third party, and imported onto this page to help users provide their email addresses. You may be able to find more information about this and similar content at piano.io