Pippa Middleton and Kate Middleton's Best Sister Moments Through The Years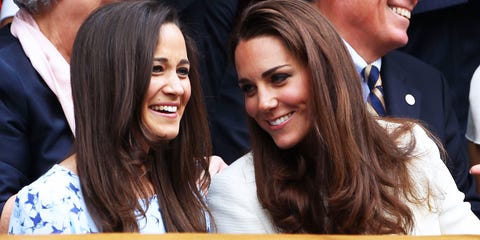 Despite their wildly different lifestyles since Kate became Duchess Catherine of Cambridge, Kate Middleton and Pippa Middleton seem to be one of the closest royal duos out there, succeeded only, perhaps, by Princes William and Harry's brotherly love. Pippa herself has even said, "We're very close. And, you know, we support each other and get each other's opinions and things." Here are some of the best sisterly moments between Pippa and Kate.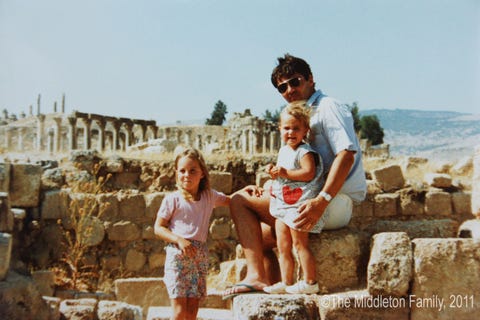 1986
The Middletons lived in Jordan for two-and-a-half years. In this photo released by the family prior to Kate's wedding in 2011, we can see how close-knit the entire Middelton clan (that's their dad!) was and still is.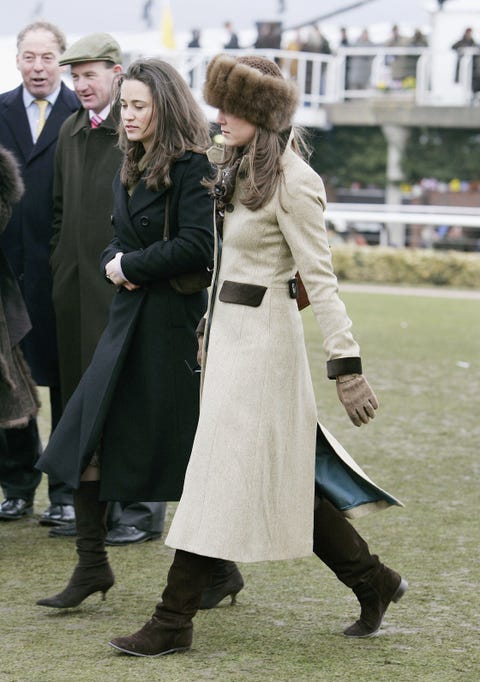 2006
In their first public appearance together at the Cheltenham Festival, the sisters bundled up in warm coats—check out Kate's hat!—to watch the horses. Horse races are common royal events, and this was an early one for the Sisters Middleton.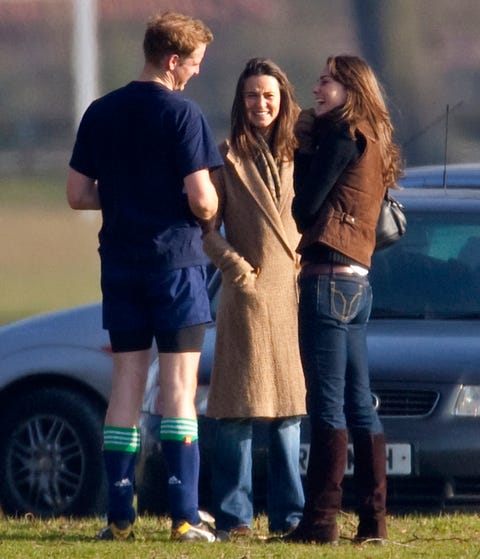 2006
We love a peek at early-stage Kate and Wills! The two were just boyfriend and girlfriend at the time, and Pippa was the caring sister, admiring the young love in bloom.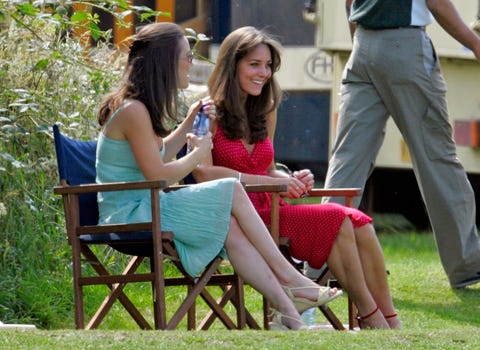 2006
Check out Kate, watching then-boyfriend Prince William play in the Chakravarty Cup charity polo match. Pippa's there to support, of course, as well as get in some sisterly bonding time.

2007
The duo attended the launch party for the book The Young Stalin: The Adventurous Early Life Of The Dictator 1878-1917 by Simon Sebag Montefiore. In this pic, it's almost surprising just how much alike the two look—they could be twins!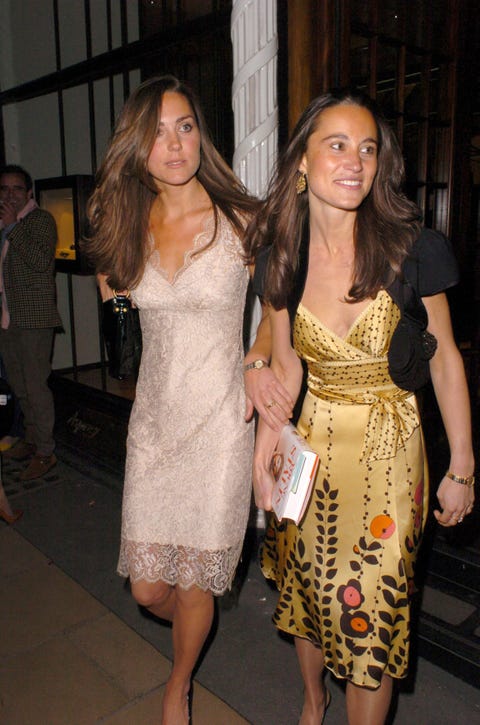 REX/Shutterstock
Getty Images
2007
Leaving the party for The Young Stalin, Kate and Pippa are as close to "affectionate" as these two are in public—check out Kate's protective arm on Pippa's elbow! Older sister looking out for the younger sister, how great.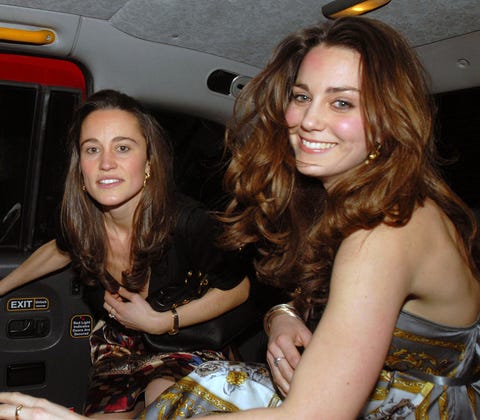 2007
It's admittedly not the most flattering photo ever (sorry to catch you mid-sentence, Pippa!), but it is nice to see a pre-Duchess Kate getting to live a bit of normal life. This pic was snapped while the two enjoyed a night out at London cocktail bar Mahiki.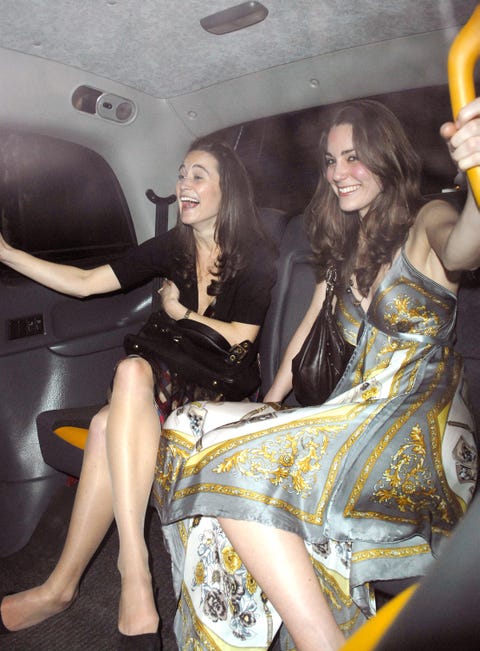 2007
I want to know so badly what the joke is that they're laughing at, look at how happy the sisters are here! Their sisterly adoration is so palatable.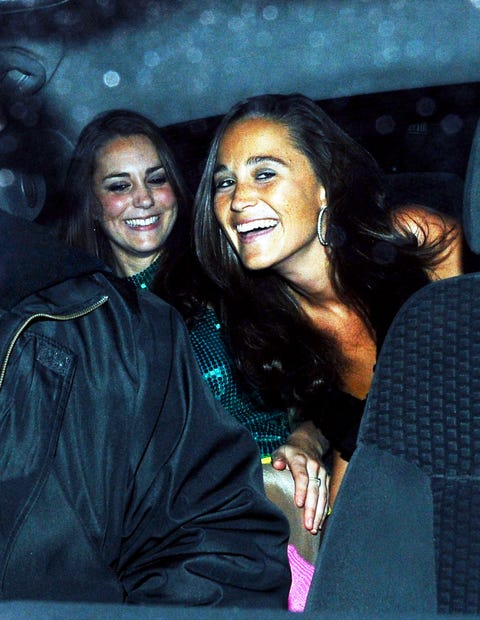 2008
This shot was taken after the girls attended the Day-Glo Charity Roller Disco. If there's one thing I'm interested in, it's going rollerblading with the Middleton sisters. What a night that would be.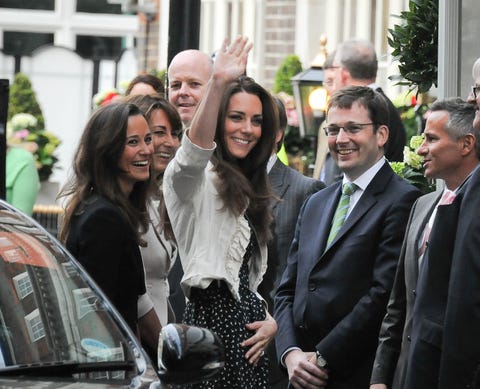 2011
Wedding day prep! Pippa was ready to be maid-of-honor to her sister, who would be set to be the future Queen of England after their nuptials. Kate looks thrilled, and Pippa is doing her best sisterly duties with a smile.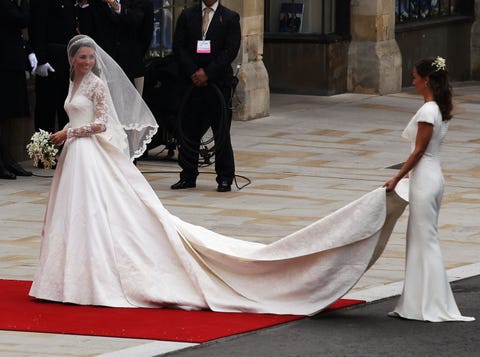 2011
The dress that launched a thousand headlines! Who can forget this gorgeous moment when Pippa held Kate's train as she made her way down the aisle to William?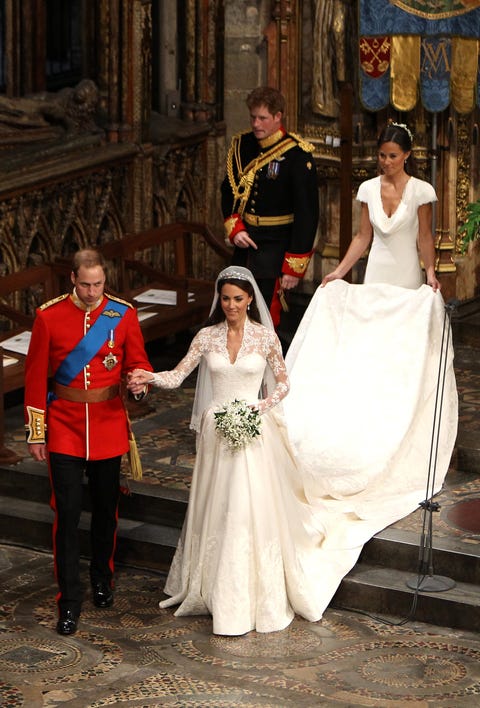 2011
It's got to be hard having your sister married to the future king of England. But Prince William is a source of support for the younger Middleton. A friend of Pippa's told The Daily Mail, "It was felt by William in particular that she needed some guidance and support."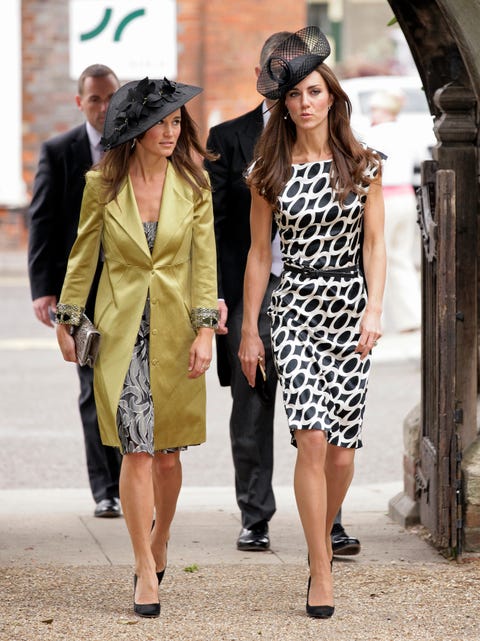 2012
It's hard to spot under that gorgeous chartreuse coat, but if you look closely, you can tell that the Middleton sisters are twinning again, this time in geometric print dresses, black fascinators, and black pumps.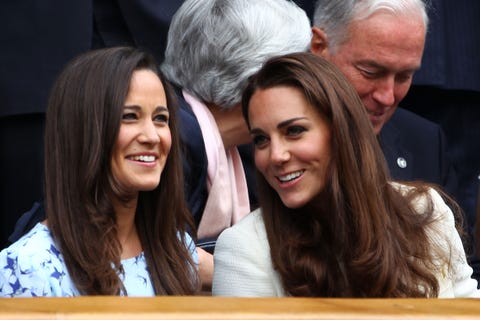 2012
Kate and Pippa love tennis, and made an appearance together at the 2012 Wimbledon Championship. We've seen Pippa and Kate at many a tennis match, because the family that tennis-es together, stays together!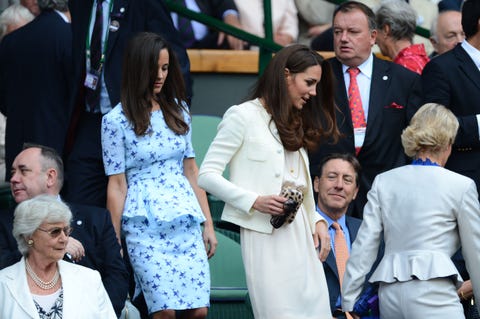 2012
Here they are finding their seats for Wimbledon—the pair has been known to attend tennis events on their own, together, and with their respective partners.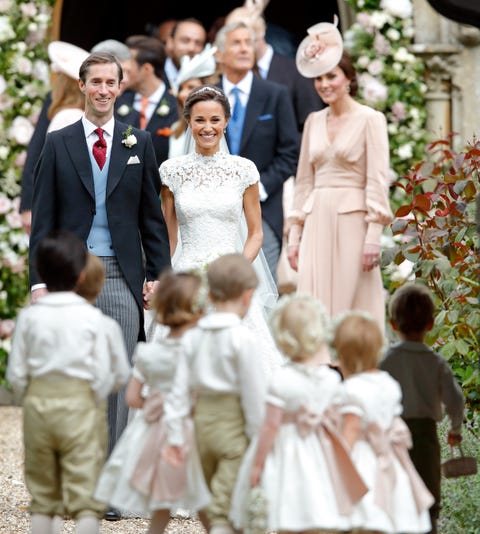 2017
Kate happily took the back seat in 2017 for Pippa's wedding to James Matthews, but never faltered in making sure every detail was perfect. You could regularly find her adjusting Pippa's train before she headed down the aisle.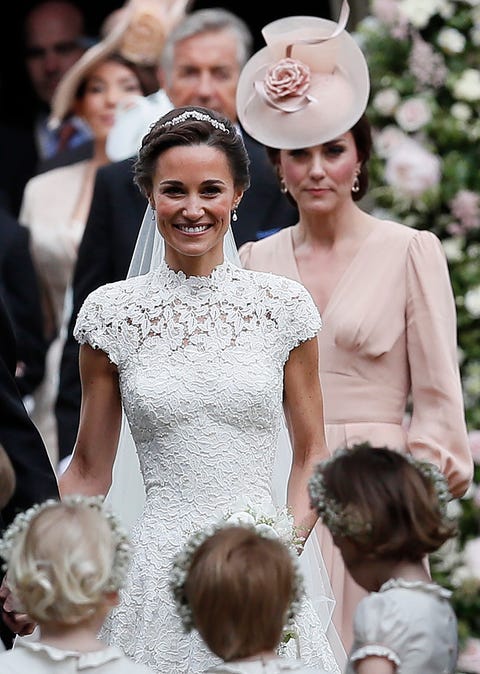 2017
When asked if royal life had affected their bond as sisters, Pippa told Today in her first-ever American interview in 2014, "I mean, obviously she has pressures that she's taken on and things," she said. "But we spend a lot of time together. We still do a lot together as a family. And I think that's really the heart for all of us is having a really close family that we can sort of be normal with each other, treat each other normally. And that's sort of kept us all, you know, affixed to the ground."
This content is created and maintained by a third party, and imported onto this page to help users provide their email addresses. You may be able to find more information about this and similar content at piano.io