40 Epic Photos of the Royal Family at Trooping the Colour Through the Years
Happy birthday, Queen Elizabeth!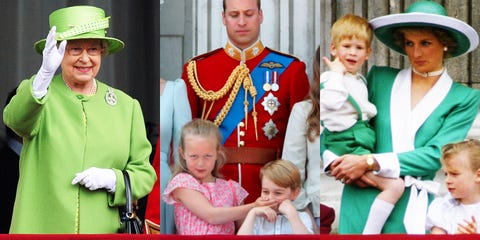 Every year, thousands gather for Trooping the Colour, the nationally-recognized official birthday of the current monarch. Click through to see how the United Kingdom has celebrated Her Royal Highness Queen Elizabeth over the years.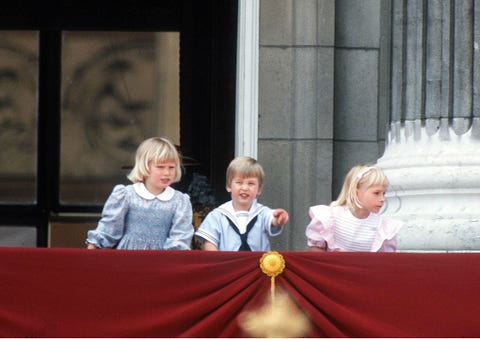 1985
Look at how small Prince Williams and his cousins are!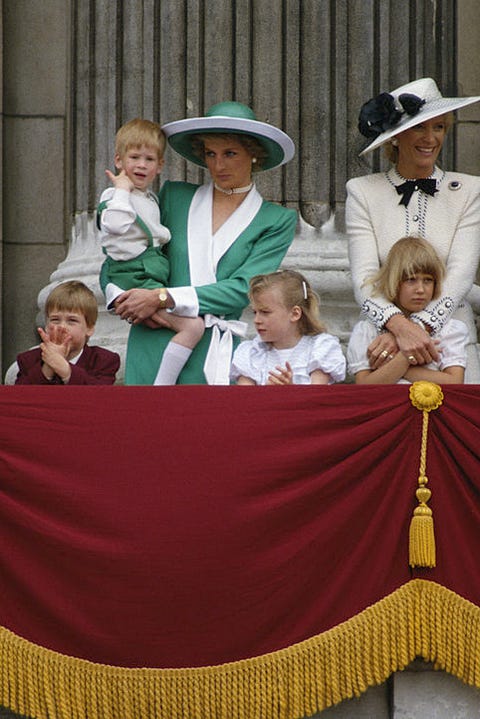 1988
Ever the doting mother, Princess Diana hoists a tiny and rebellious-looking Prince Harry on her hip as they watch the parade from the balcony.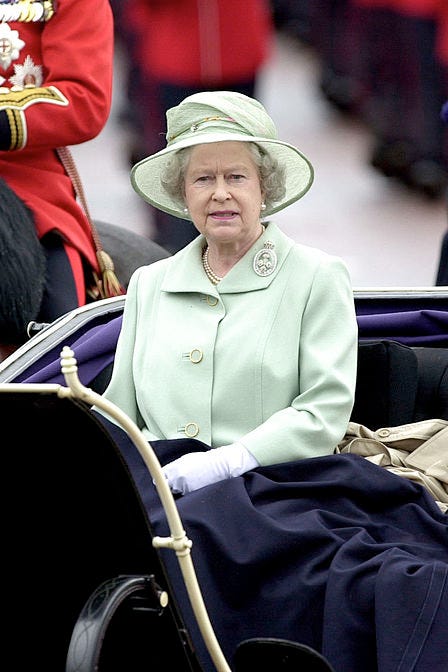 2001
Her Royal Highness Queen Elizabeth surveys the crowd that gathered to celebrate her birthday, sporting a smart pea green suit and matching hat.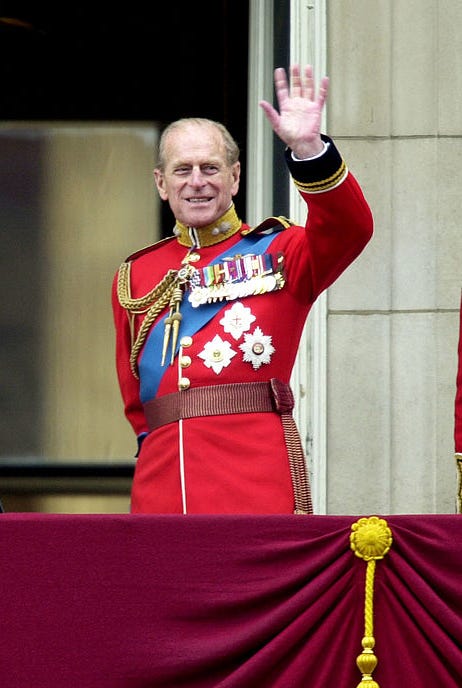 2001
The Queen is joined by her husband Prince Philip and their son Prince Charles on that iconic balcony.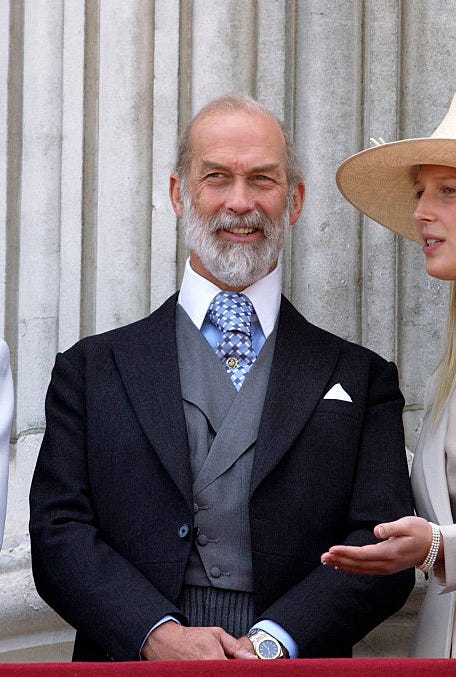 2002
Prince Michael of Kent is total beard goals at the 2002 Trooping th Colour festivities.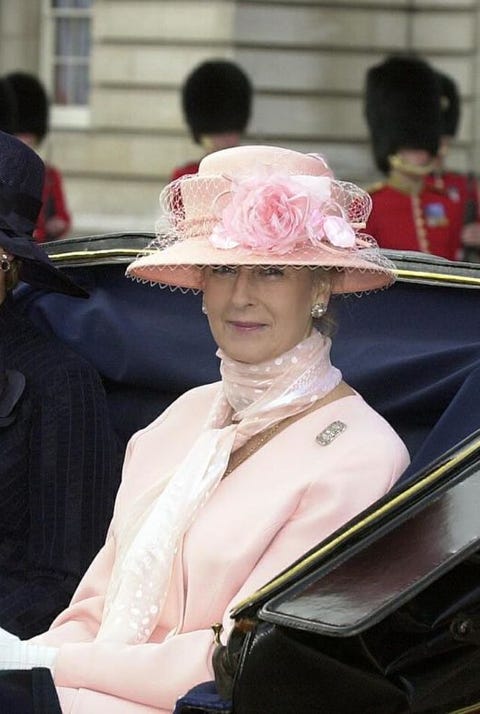 2002
Princess Alexandra, first cousin of the Queen, and the Duchess of Gloucester leave Buckingham Palace for the parade.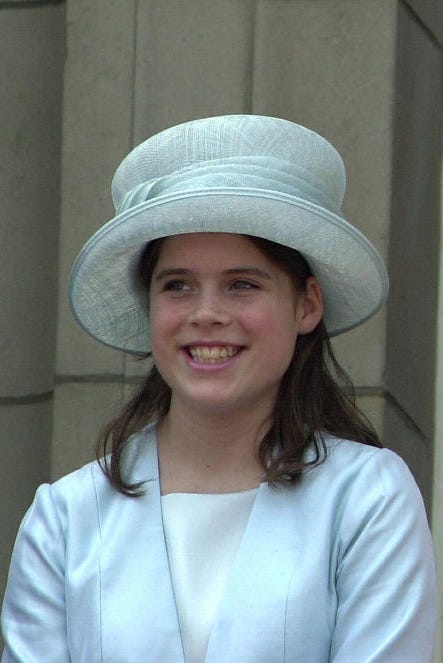 2002
Princess Eugenie looks absolutely precious in her baby blue outfit for the big day. Check out that smile!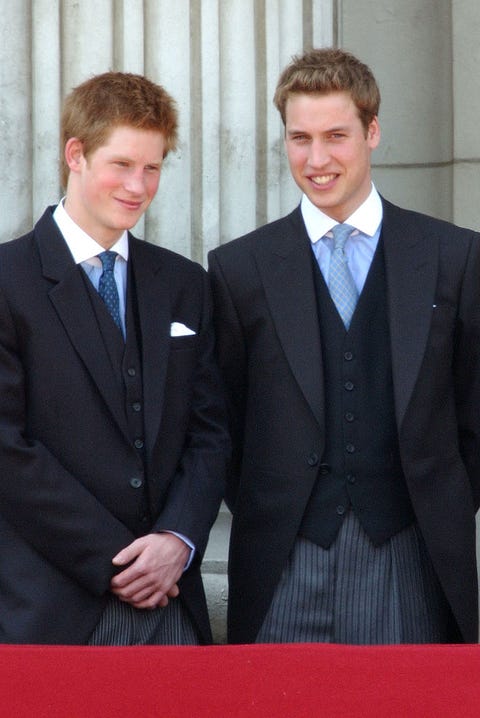 2003
Just in case you forgot, everyone was in ~love~ with Prince William growing up. This is why.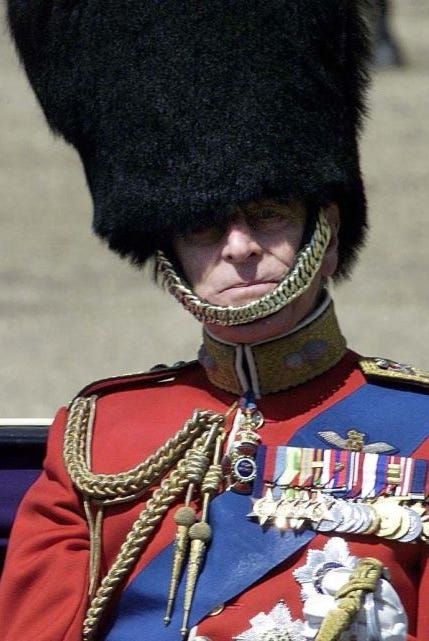 2003
Fun fact: the hat that Prince Philip is sporting is called a bearskin, and yes, it's really made out of the fur of American black bears. Sad.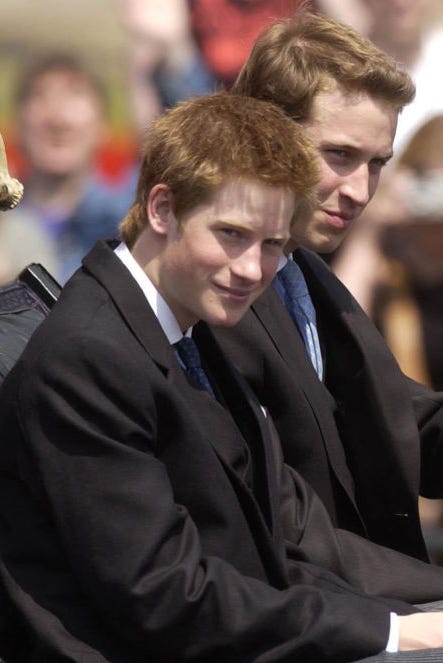 2003
Raise your hand if you're feeling personally attacked by Prince Harry's adorably shy smile. So! Precious!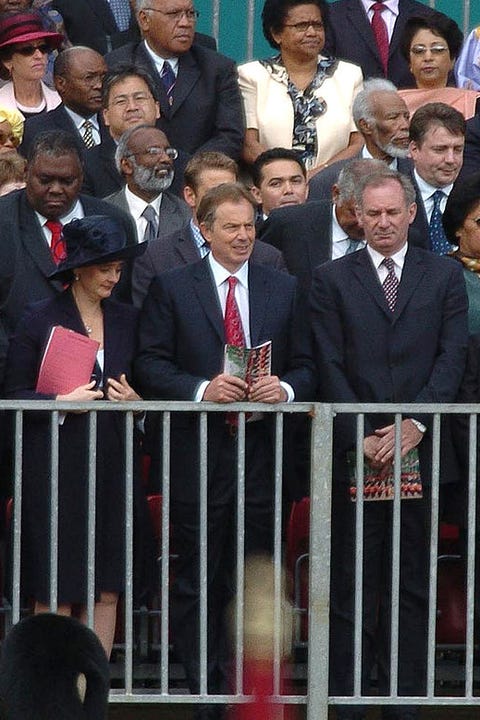 2004
Even former Prime Minister Tony Blair turned up for the festivities, taking in the sights of parade from the stands.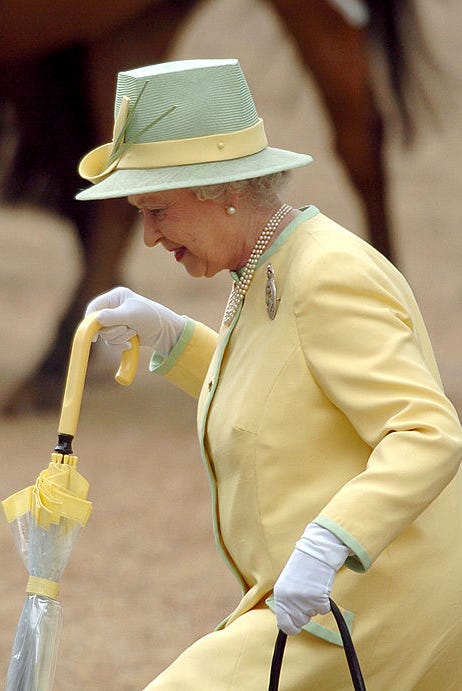 2004
Yellow hat, yellow dress, yellow parasol—Her Majesty pretty much invented monochromatic fashion.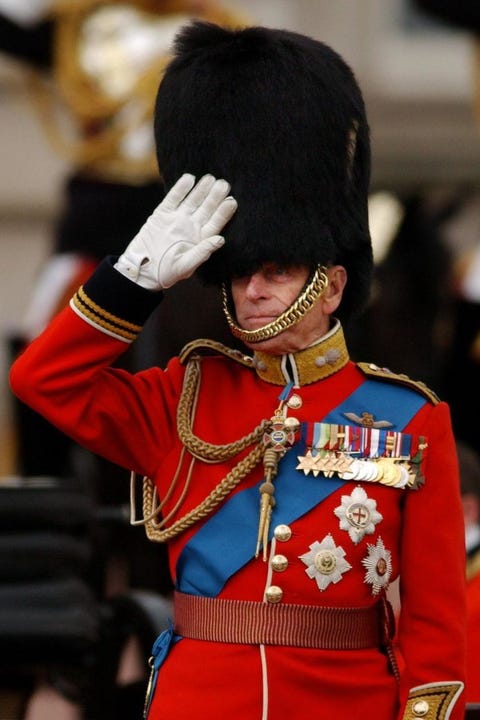 2004
Prince Philip stands at attention in his uniform and offers a formal salute for the occasion.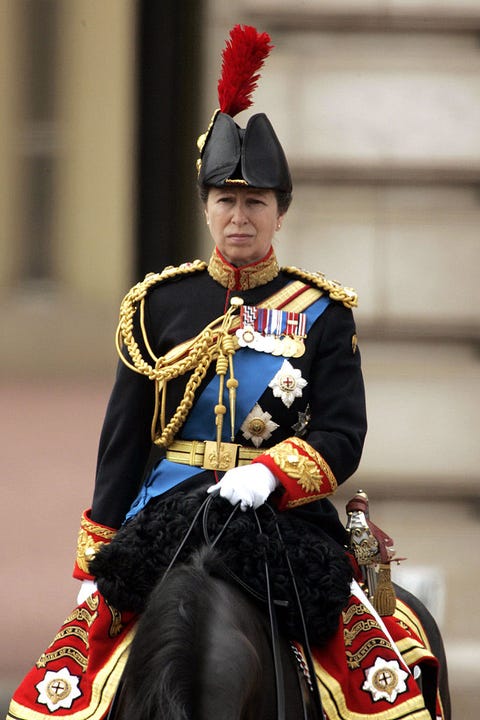 2005
Princess Anne dresses in a cool military uniform and rides on horseback during each Trooping the Colour because she's one of many royal colonels.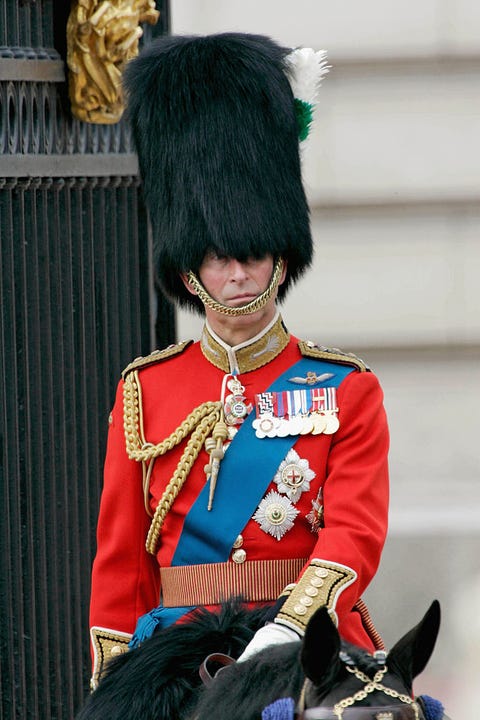 2005
Other royal colonels include her brothers Princes Charles, Andrew, and Edwards as well as the Dukes of Kent and Gloucester.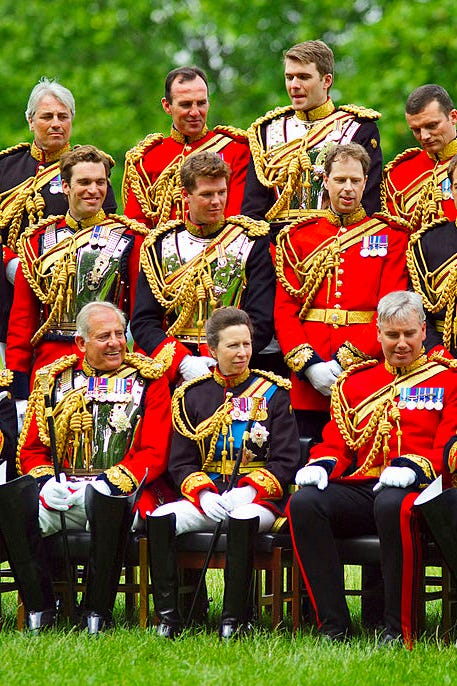 2006
Princess Anne and the members of her royal regiment gather for a quick photo-op in Hyde Park after the parade.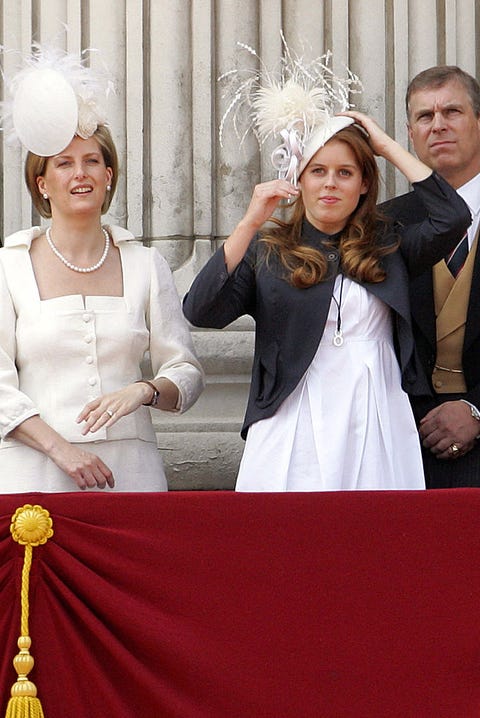 2006
If anyone knows anything about fascinators, it's the royal family. Just check out the cool headpieces that Princess Beatrice and the Countess of Wessex have on!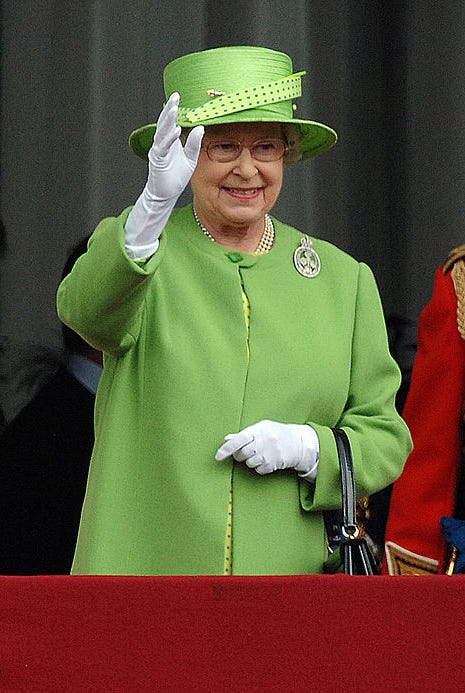 2007
Never one to shy away from bold colors, Queen Elizabeth stuns in a lime green outfit for her big day. She's been rocking neon way before it even became trendy—keep up, girls!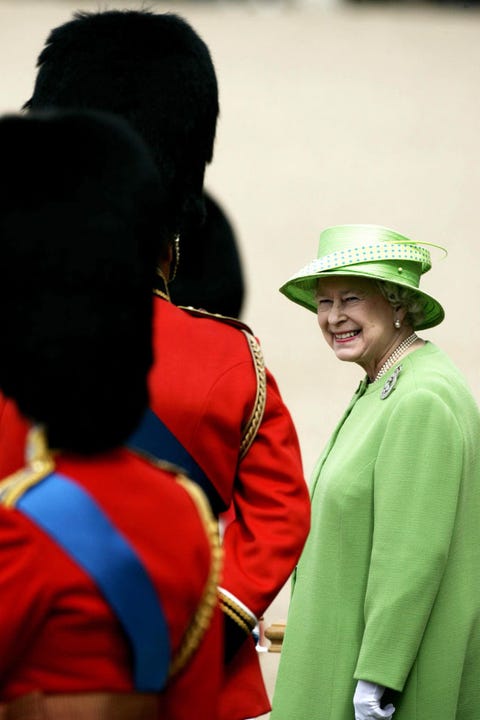 2007
Her Majesty can barely contain her approval of her royal guard as she inspects them.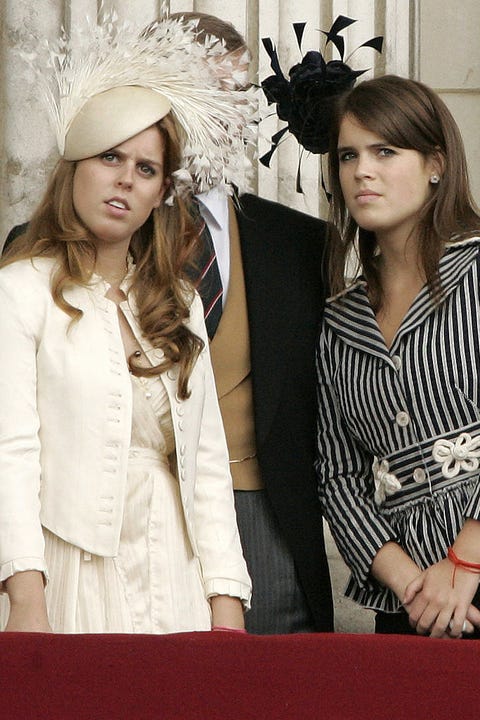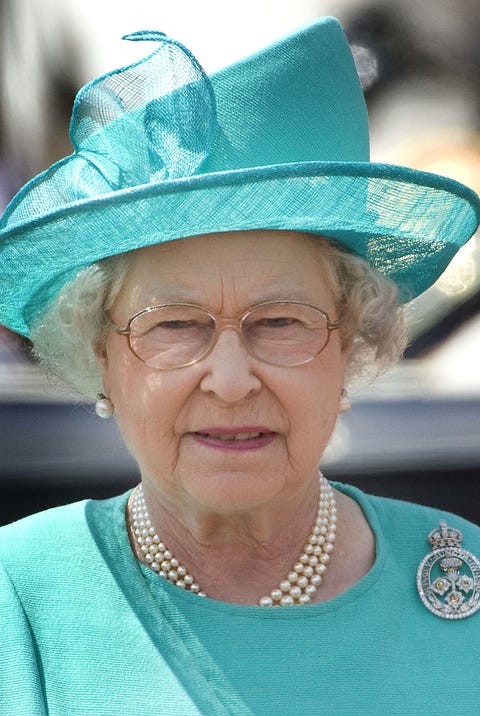 2008
The Queen is rarely spotted out and about without one of her many antique brooches (including this super shady one), many of which have been in the royal family for centuries.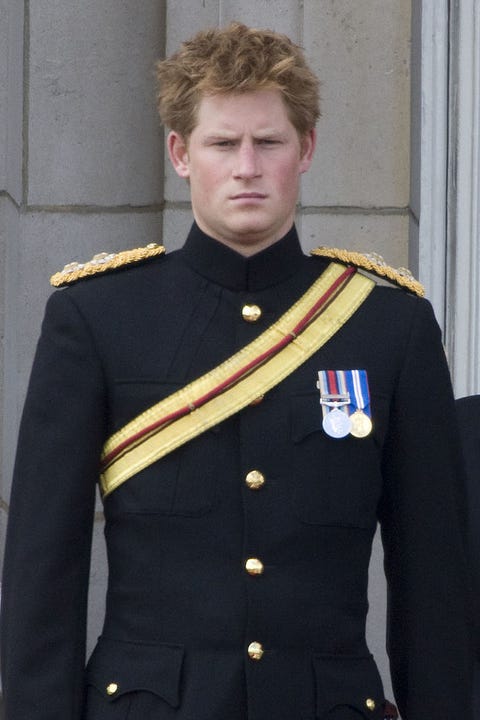 2008
Daily mood: Prince Harry's disgruntled pout.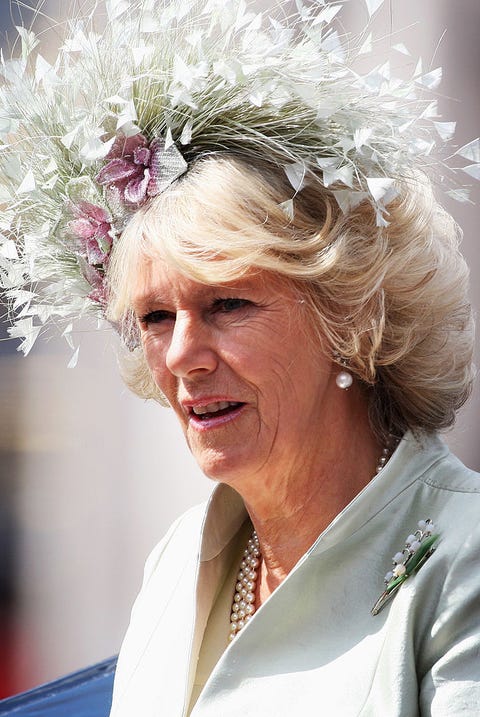 2008
Fully obsessed with the Duchess of Cornwall's floral fascinator. One word: Stunning.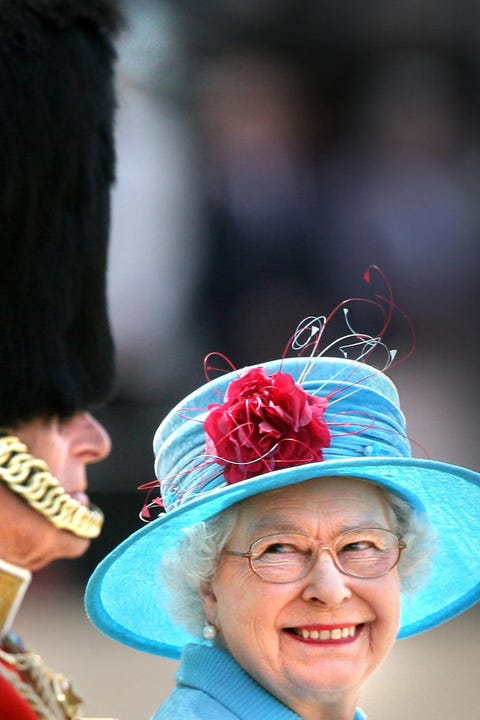 2009
Even after 72 years of marriage, Queen Elizabeth still looks at Prince Philip with heart eyes. Couple goals.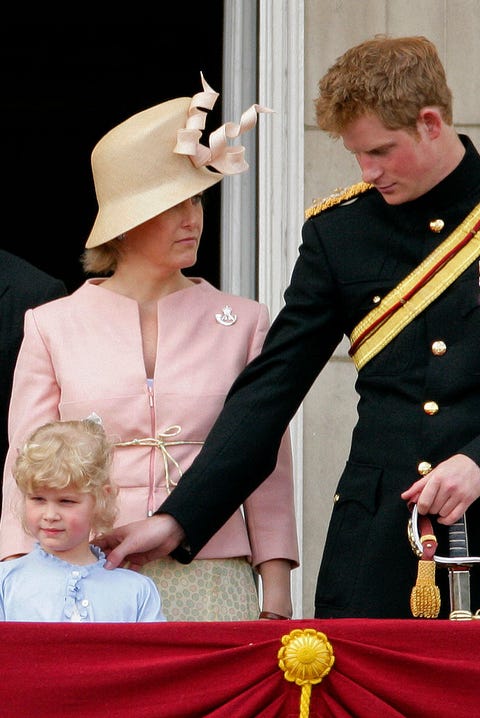 2009
10 years before his son Archie Harrison was born, Harry was giving us a glimpse into his future as an amazing dad. *dreamy sigh*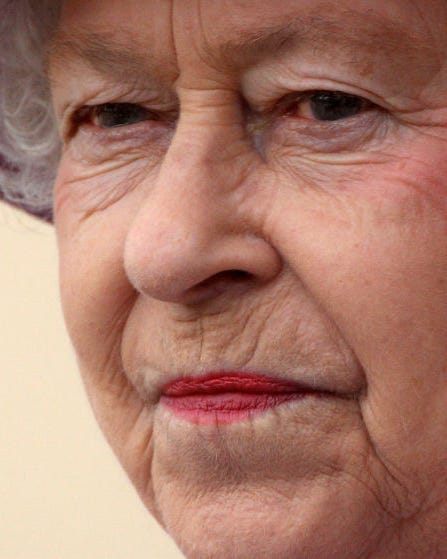 2010
Hey, royal family fans? We need the name and make of the lippie Queen Elizabeth has on—please and thank you!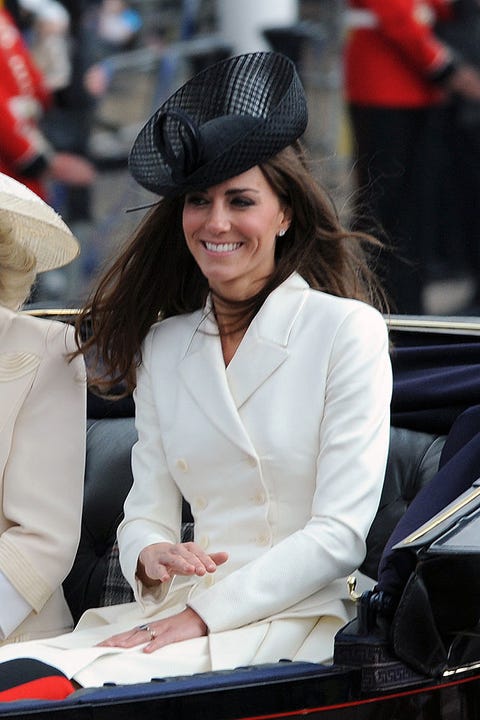 2011
A few months after her April wedding to Prince William, Kate Middleton made her Trooping the Colour debut as the Duchess of Cambridge.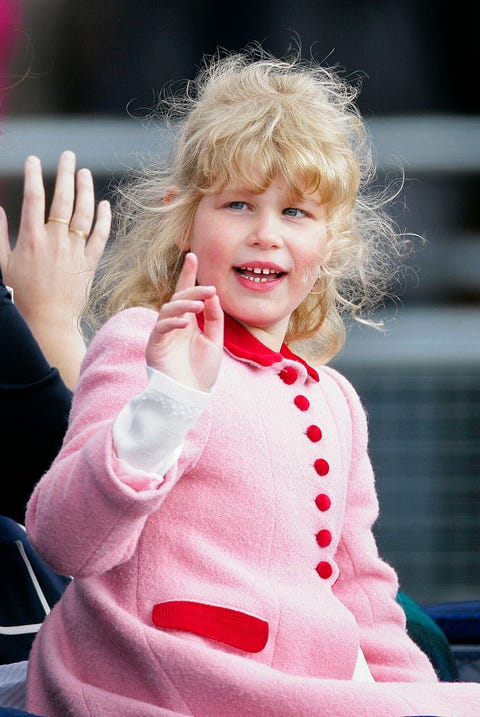 2011
Lady Louise Windsor is so, so, so CUTE.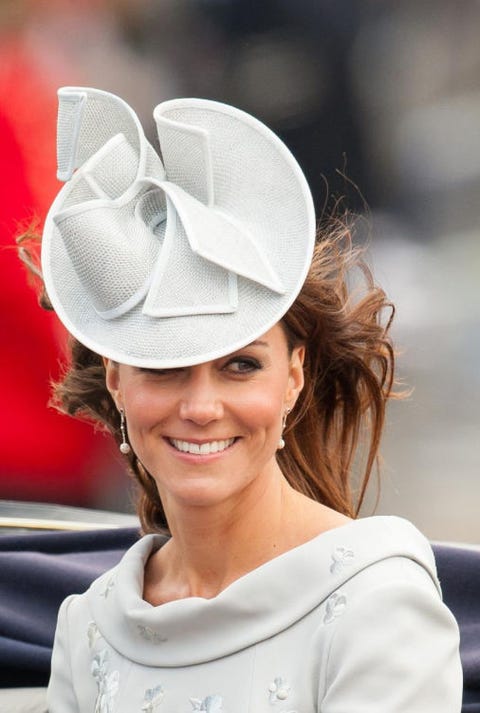 2012
Easy, breezy, beautiful Duchess of Cambridge.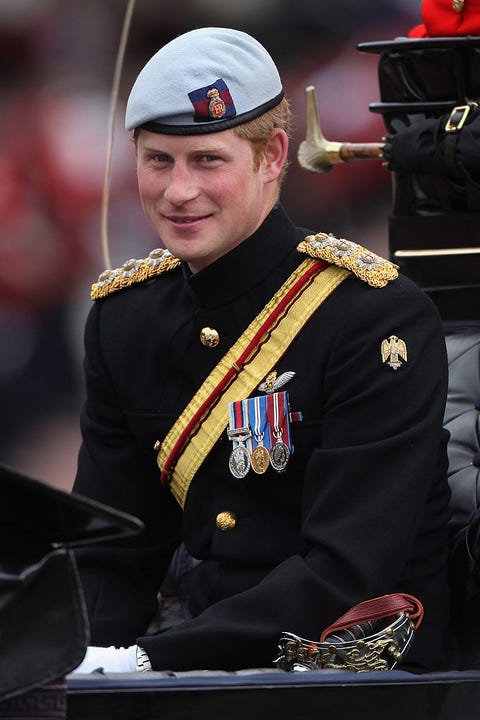 2012
Decked out from head to toe in a snazzy military uniform, Prince Harry certainly turned quite a few heads.
This content is created and maintained by a third party, and imported onto this page to help users provide their email addresses. You may be able to find more information about this and similar content at piano.io