The Ultimate Television Grandmas
MC looks at the top grannies ever portrayed on television.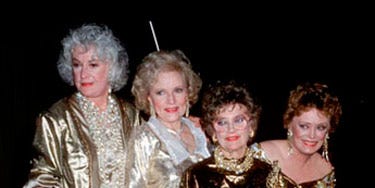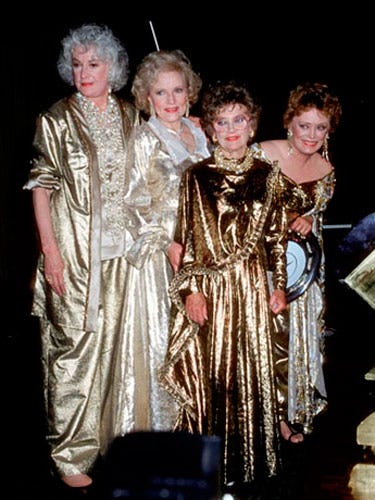 Sophia Petrillo
Estelle Getty, (center) The Golden Girls
Picture it: NBC, 1986. A small-stature Sicilian concocts both a mean marinara and devastating punch lines for seven seasons on The Golden Girls as she rules over the roost of three sassy seniors in Miami. With her trademark cardigans and glasses, no one was safe from her hilarious barbs. (Blanche: I treat my body like a temple. Sophia: Yeah, open to everyone, day or night!) With an exaggerated story for every occasion, this Shady Pines escapee is the octogenarian to beat.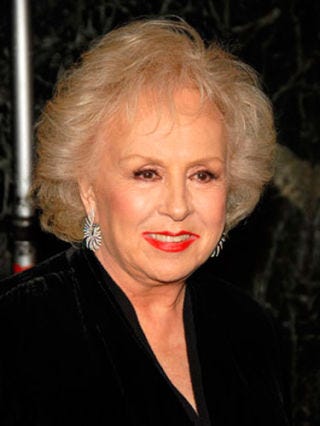 Marie Barone
(Doris Roberts), Everybody Loves Raymond
Ray who? The real reason audiences flocked to the CBS powerhouse Everybody Loves Raymond was for the cankerous grandparents that lived across the street. Marie was the ultimate grandmother—lasagna-baking, portrait-taking babysitter in waiting. But as queen of the backhanded compliment, her sharpest weapon was the guilt she inflicted on her two grown sons. The Emmys agreed with the smothering matriarch: Roberts won four statuettes during her run as Marie.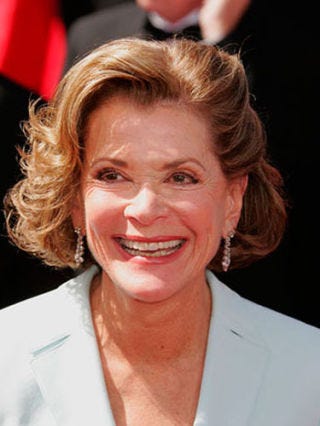 Lucille Bluth
(Jessica Walters), Arrested Development
Boozy, manipulative and emotionally abusive, "Gangy" as her grandkids called her, belittled the help, used the company expense account for face lifts and designer labels, and coddled her youngest son so severely he grew up socially stunted. But this dominating mamma was also fiercely protective of the children and grandchildren she so often ridiculed—you know, when she wasn't framing one of them for drunk driving. So outrageous you can't help but feel the gin-soaked love.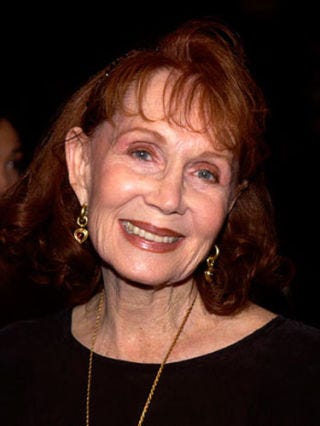 Mona Robinson
(Katherine Helmond), Who's the Boss?
The nymphomaniac Mona Robinson may have been the original cougar, always keeping a steady eye trained on the men in the room. The red-headed free spirit helped her daughter launch her own ad agency and was instrumental in uniting the stoking the perpetual heat between will-they-just-get-it-over-with Angela and Tony. All in between her dates, of course.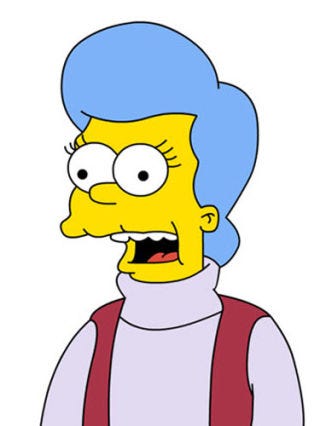 Mona Simpson
(voiced by Glenn Close), The Simpsons
Homer's fugitive mother was on the lam for 27 years after she foiled one of Mr. Burn's attempts at germ warfare in the late 60s by destroying his evil lab. While Homer had hard time warming back up to the super smart mom he thought abandoned him in childhood (and from whom Lisa inherited her intellect), we're pretty cool with any globe-trotting, world-saving hippie who uses the name "Anita Bonghit" as a pseudonym.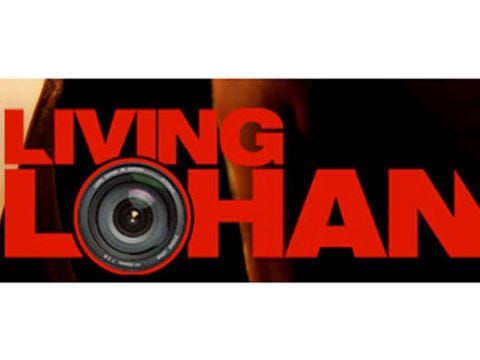 Nana Lohan
Living Lohan
As the sole voice of reason on the exploitive trainwreck that is the reality series Living Lohan, this endearing nana won our respect when she was savvy enough to get out of the clan's Las Vegas trip, and the way she regularly calls Dina on her questionable parenting skills: "That's a cop out. The point is, when you say 'no,' it's a no." Go Nana! Now take Cody and run—it's his only chance.
This content is created and maintained by a third party, and imported onto this page to help users provide their email addresses. You may be able to find more information about this and similar content at piano.io