Charlie Rose Is Reportedly Getting a "#MeToo Atonement" Show, And WTF?
How did anyone think this was a good idea?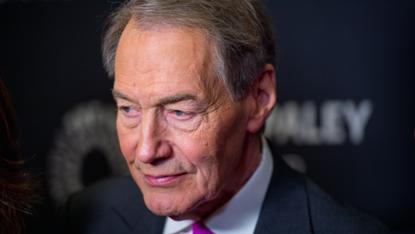 (Image credit: Getty Images)
Apparently someone thinks Charlie Rose—and a bunch of other men brought down by allegations of predatory behavior—deserves a shot at redemption. Page Six is reporting that a "#MeToo atonement series" is in the works. Former CBS This Morning and 60 Minutes anchor Charlie Rose, who was accused of sexual harassment by eight different women in November 2017 (and apologized for "inappropriate behavior" but maintains the accusations aren't accurate), would be the star of the show. Its premise: Rose interviews "other high-profile men who have also been toppled by #MeToo scandals." Louis C.K. and Matt Lauer were mentioned as potential interviewees.
RELATED STORIES
According to the paper, Tina Brown, one-time EIC of Vanity Fair and Princess Diana biographer, was approached to produce the show. She, naturally, wants no part of it, telling guests at a Brooklyn Bridge Park Conservancy's Women's Luncheon, "These guys are already planning their comebacks!"
This could all be rumor, as Brown also told the paper that she "couldn't remember" who approached her about the show, and Rose did not respond to Page Six's request for comment. Three guests at the luncheon told Page Six that Brown said it was a Netflix show, but the streaming service denies knowing anything about it. MarieClaire.com has also reached out to Netflix for comment.
But, if it IS true, and some TV producer somewhere IS plotting a redemption show for men brought down by the #MeToo movement, all we can say is, WTF? That is inane. And patriarchal. And a clear example of how being white and male affords you an infinite number of second chances, no matter how egregious your (alleged) crimes. These men had their time in the spotlight—it's what enabled them to prey on their female colleagues and peers. And now it is most certainly time for them to stay out of it.
We'll be on #MeToo Atonement watch and updating you on its validity regularly, if only so you can boycott whatever twisted network or service decides to air it.
Danielle McNally is a National Magazine Award–winning journalist. She is the executive editor of Marie Claire, overseeing features across every topic of importance to the MC reader: beauty, fashion, politics, culture, career, women's health, and more. She has previously written for Cosmopolitan, DETAILS, SHAPE, and Food Network Magazine.