'Too Hot to Handle' Season 2: Everything We Know
Prepare for another season of sun and sexual tension!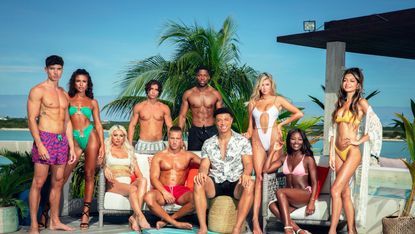 (Image credit: Tom Dymond)
It's hard to believe that Netflix's reality hit Too Hot to Handle came out a whole year ago. Last spring—when social distancing was new and everyone was bored on their couches—the dating show, which encouraged beautiful people to build intimate connections through conversation instead of touch, became both an escape and a well-timed look into relationship building. And now, as we're slowly returning to regular in-person contact, another season of Too Hot to Handle is arriving on Netflix—on June 23 and 30, 2021, to be specific.
In case you didn't catch the first season, or missed the many, many Twitter reactions last April, the dating reality show puts a group of beautiful singles in a tropical locale and encourages them to build romantic relationships without hooking up. Every time the contestants kiss, have sex, or get frisky in any way, their $100,000 grand prize decreases by a certain value based on the sexual act they engage in. At the end of the first season, each of the remaining 10 contestants walked away with $7,500. Netflix co-CEO Ted Sarandos has said that the first season of Too Hot to Handle was its "biggest competition show ever."
So what will the second season of Too Hot to Handle bring—besides more international singles and the return of Lana? Here's everything we know about season two.
When will season two of 'Too Hot to Handle' be out?
Season two of Too Hot to Handle premiered on June 23, 2021. The season dropped in two batches: the first four episodes on June 23; the remaining six on June 30. Netflix's VP of unscripted and documentary series Brandon Riggs previously explained the staggered release to Deadline, saying, "We're experimenting with the release format so you have time to dissect and dish on every step of the competition as it unfolds."
Netflix has already renewed the steamy show for a third season, which you can likely expect in summer 2022. Producers filmed the second and third seasons back-to-back at the Turtle Tail Estate in Turks and Caicos (more on that in a minute).
Who is in the cast of Too Hot to Handle season 2?
On June 15, Netflix finally gave fans their first look at the cast of Too Hot to Handle season 2—and spoiler alert, they are very hot. The group includes several models, a handful of personal trainers, a bartender, a stripper, and yes, even a lawyer from down under.
Meet some of them below:
When was season two filmed?
The show filmed in September of 2020, well before the two-season renewal was announced in January. Variety revealed the show's casting methods: To keep the potential contestants in the dark, production called the show Parties in Paradise instead of using the show's real name, "right up to the point that the cameras were rolling." They went to great lengths for this—Cam Holmes told the Express: "When I was picked up to go to the villa, the driver's wearing a hat that said Parties in Paradise backwards. I was looking at it the whole time thinking, 'Okay, that must be Parties in Paradise.' Like why would they buy fake hats? Like who goes to that length? But they did. They bought fake hats."
The premise of the show had also been hidden from the season one cast, who showed up to "The Retreat" and met their fellow contestants only to have their Alexa- or Siri-like robot host Lana tell them no sexual acts or self-gratification were allowed.
In early interviews, the cast revealed how they really felt about that. "We were told it would be a partying show with loads of single people in there having sex, having the time of our lives," said Holmes. Emily Miller added to E!: "I was under the impression that I was going to hook up with a bunch of guys, drink, party, and then you hear the 'da ding'..."
"We were like, "Yes, it's a big orgy!"' laughed Larissa Trownson. But, sadly, in Melinda Berry's words: "There's no hot girl summer!...It was a cold and depressing winter!"
Where will season two take place?
Season one took place in a Mexico villa, but seasons two and three upped the ante: Due to COVID-19 restrictions, both seasons were filmed back-to-back in the luxurious, $20 million Turtle Tail Estate—a nearly 5-acre estate on a peninsula in Turks and Caicos that has boasted celebrity guests like Rihanna and Diddy. The estate costs $10,000 per night to rent (if you have $10,000 lying around, plus another $10,000 for the security deposit, it has availability for 2023!), and Netflix filmed seasons two and three back-to-back over a period of several weeks. Behold:
Will the rules of season two be different?
The premise of the show will stay the same—no canoodling or the prize money goes down—but the details of the competition may change, as Riggs teased to Deadline. "We can't wait for our members to see what's in store in their second seasons. We've added new twists and surprises to keep the games fresh," he said.
RELATED STORY
Who will host season two?
Season two has a new location, a new cast, and potentially new rules, but one thing has remained the same: The narrator—who is not Lana—also known as Desiree Burch. Burch provided the witty commentary of season one, and she's back to banter with Lana and comment on the contestants for season two. A comedian who's known for being sex-positive, Burch's actual reactions to filming made it into the script. Said creative director Laura Gibson to Oprah Mag: "She was almost like another viewer. She would say, 'Oh my God, he's hot.' And we'd have to put that in. He is hot."
What happens in season two?
Spoilers ahead. The first four episodes of Too Hot to Handle, all of which dropped June 23, covered just over a week in Lana's retreat. During that time, many, many rules were broken, and the prize fund was reduced to $68,000 from its original $100,000. A few couples were established: Melinda and Marvin, who were flirty and fiery and on-off since day one; Cam and Emily, the two Brits who broke some rules on purpose, some not on purpose, but a lot overall; and football player Chase and Canadian blonde bombshell Carly.
In episode four, the last episode of the first batch, gorgeous pilot Christina was thrown into the mix and chose to go on a date with Cam, to Emily's chagrin. Cam went on to exhibit a lot of bad behavior: He told Christina that he and Emily weren't serious, and then very nearly made out with her. Christina and fellow new arrival Robert then joined the rest of the cast in the villa, where every man in sight drooled over Christina and a cockroach struck Chase in the face. Then Christina told Emily how Cam had behaved, and Emily confronted Cam. "I'm genuinely hurt," she explained. "You really hurt me. And I don't get hurt." Cam's retort: "That's the way I am."
The second batch of episodes, which dropped June 30, saw trouble in paradise for almost all the couples that remained at the resort: Emily and Cam, Melinda and Marvin, and Chase and Carly all had problems. Ultimately, two of those couples were able to survive: After Cam tried and failed to break up with Emily—who gave him an extremely mature talking-to about dealing with his feelings and committing—they became even stronger, especially after a true moment of spiritual growth where Cam declined to get in the shower with Tabitha. And Melinda and Marvin had sex one night, losing $20,000 and angering the entire group in the process—but they built a relationship from there, and by the end Marvin had told Melinda he was in it for the long haul and wanted to make it work long-distance.
Carly and Chase, however, couldn't make it work. But everything turned out OK: They both coupled up with new people, and also Carly gagged Chase and told him about how he'd made her feel, which was apparently cathartic for them both. Ultimately, Lana picked three contestants who had seen the most personal growth—I won't ruin it for you—and the contestants voted on who of their friends (and, in many cases, sexual partners) had grown the most during their time in the resort. The winner walked away with the prize money, and the two main couples (Melinda and Marvin and Cam and Emily) swore they'd live happily ever after—or, at the very least, move in together (Cam and Emily) and make it work between New York and Paris (Melinda and Marvin).
What happened after the show ended?
At the reunion show on July 5—hosted by the one and only Chloe Veitch—Cam and Emily confirmed that not only are they very much still together, but they've been living together almost since the show ended, and that they see marriage and kids in their future. (You kids keep me young!) Cam, the reformed bad boy, went as far as to say that they're basically an "old married couple."
Things are not so rosy for Marvin and Melinda. At the reunion show, they disagreed about how things ended (Melinda says she was ghosted in Mexico; Marvin said he thought it was mutual), but agreed that they were very much not together now, and hadn't been since the show. However! In a late-stage curveball, it seems that Melinda has been dating Peter Vigilante, one of the original cast members, posting a very sexy photo of the two together. To which Marvin wrote: "Congrats!"
RELATED STORIES
Celebrity news, beauty, fashion advice, and fascinating features, delivered straight to your inbox!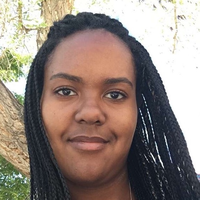 Contributing Culture Editor
Quinci LeGardye is a Contributing Culture Editor who covers TV, movies, Korean entertainment, books, and pop culture. When she isn't writing or checking Twitter, she's probably watching the latest K-drama or giving a concert performance in her car.