Vital Status Report: Which of Your Favorite TV Shows Have Been Canceled, Renewed, and Revived
*fingers crossed*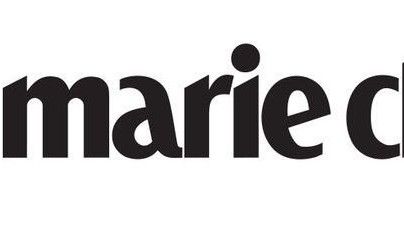 (Image credit: Marie Claire)
It's that time of year—the equally terrifying and victorious few weeks when The TV Network Gods bestow upon us their rulings for which of our beloved shows are moving to the next round. Here, a list of what's happening to our favorites.
Hannibal = Cancelled
Ugh, fans of brooding Hugh Dancy and even-more-brooding Mads Mikkelsen will have to look elsewhere for their weekly broodfest (Taylor Kitsch on True Detective, perhaps?) now that fan-favorite-but-not-critical-darling Hannibal has been cancelled by NBC. But, because these people like to toy with us, they're of course leaving things open-ended:
Second, we are exploring other options for future seasons. #HannibalJune 22, 2015
See more
Degrassi: Next Class = Continued
DEGRASSI IS COMING TO NETFLIX! After, the devastating news broke that our most beloved high school TV show was leaving TeenNick (you know you still watch it), Netflix came in like the no-date Friday night rescue it is to save the day! Degrassi: Next Class will come to Netflix beginning in 2016. This means we can still hold out hope for a Drake reappearance.
The Mindy Project = Cancelled Continued!
What was once super sad news (that The Mindy Project had seen its final days on Fox) has now become awesome news—Hulu and NBC Universal made a deal to continue The Mindy Project for at least 26 more episodes. Clearly they're trying to avoid that angry mob. 🙏
Empire = Expanded
Empire is among the list of this season's most successful breakout shows. In lieu of its instant popularity, FOX announced the second season will increase from 12 to 18 episodes and be split into two halves. Hooray for more drama and a lot more Cookie!
CSI = Cancelled Returning
Thank the TV heavens! CBS announced that CSI is actually returning. They almost had us!
American Idol = Cancelled
We never thought we'd see the day when American Idol was no more. After 15 seasons, Fox has decided the reality music show will end. So long Ryan Seacrest. *cries*
Full(er) House = Revived
Yes, your eyes have not deceived you. John Stamos confirmed that the Full House fam is returning to TV with a reunion episode followed by a Netflix spin-off series featuring DJ Tanner and her children.
The Muppets = Revived
This was probably your favorite years ago, but what was once strictly for tots is returning for a more adult audience thanks to ABC. The revival will explore the relationships and lives of the muppet characters. Adult puppets: kinda weird, kinda cool.
Grey's Anatomy = Renewed
Okay seriously, how long has this show been running? Some of us are still recovering from the death of McDreamy while many others shelved GA about five years ago. If you are of the former group, never fear: Grey has plenty of melodramatic intensity and tear-jerking episodes to offer for what is likely to be several more seasons.
Scandal = Renewed
The renewal of Scandal is less of a surprise considering it's easily the most talked-about show ever. Let's face it: If Scandal *is* ever cancelled, pigs will fly and the fat lady will probably be screaming. Plus, there is still so much left unanswered!
Fresh off the Boat = Renewed
The immigrant-centric sitcom will continue delivering dark humor and intelligent parodies of the stereotypes we normally tiptoe around.
Revenge = Cancelled(ish)
We are so, so sorry, Revenge fans: The show you fiercely defend is heading for its last season finale. All great things must come to an end, but we can take solace in the producer's promise to deliver greatness during this Sunday's concluding episode.
Hart of Dixie = Cancelled
After four seasons, Hart of Dixie joins the list of axed shows for the year. Despite its outstanding performance on Hulu, the show's ever-changing schedule and season four's shrunken episode-run more than hinted that Dixie was on its way out.
Supernatural = Renewed
Thankfully the CW isn't cutting us off from all the good stuff. Supernatural and all its high-fantasy greatness will return for our viewing pleasure.
Garfunkel and Oates = Cancelled
And another one bites the dust. After only one season, IFC has cancelled the comedy series that follows real-life actor/musicians Riki Lindhome and Kate Micucci. At least the band is still together.
You should also check out:
'The Mindy Project' Is Canceled and, Naturally, Everyone Is Really Upset About It
DJ Tanner Says Everyone Might Be Back for the 'Full House' Reunion
The New Sarah Jessica Parker Show Is All We've Ever Wanted in a Post-'SATC' World
Simedar Jackson is an esthetician, content creator, and lover of sci-fi fiction living in Brooklyn, New York. She is passionate about creating space for Black and Brown people in the beauty and wellness industries by providing access to culturally nuanced education and services that meet their needs. You can find them doing their skincare routine, reminding friends to reapply SPF, and watching reruns of Love Island.