Strictly Business: Runway-Inspired Workwear
Fall 2013 defined the modern-working woman: she is still confident, smart, and sexy but most of all, she is now relaxed.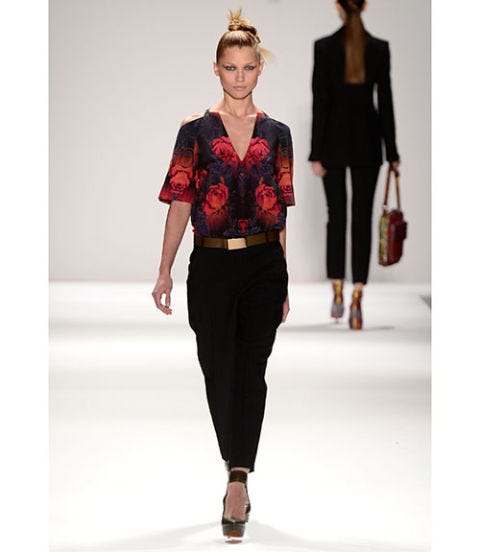 "Frazer Harrison/Getty Images Entertainment"
Nanette Lepore
Casual Friday. You may have had a hectic week but that is no reason to look disheveled. Floral blouses paired with cigarette slacks were a common sight on the Fall 2013 runways.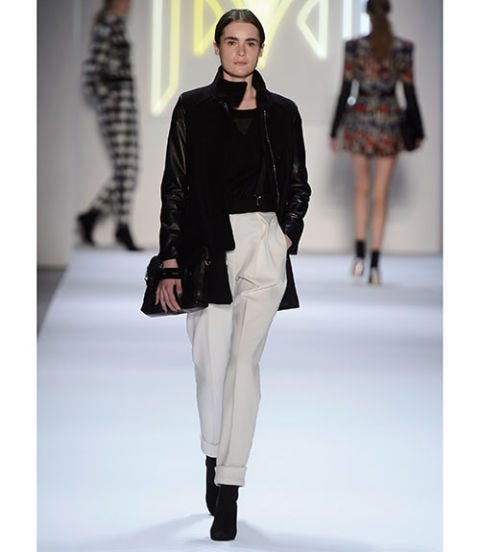 "Frazer Harrison/Getty Images Entertainment"
Milly by Michelle Smith
Annual Review. Be calm — you got this! A loose pair of pants and a sharp blazer are perfect for those under-pressure moments when you want to feel comfortable but also look professional.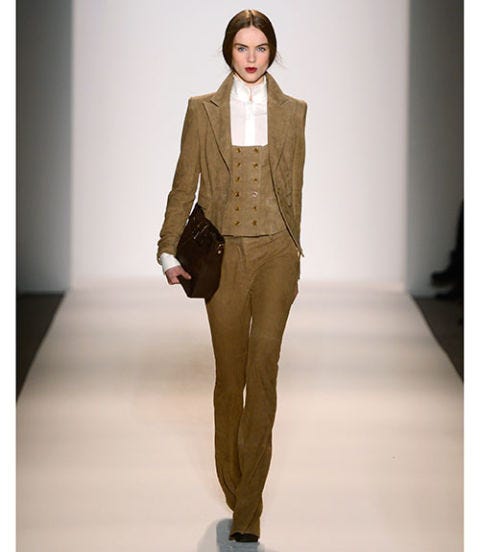 "Frazer Harrison/Getty Images Entertainment"
Rachel Zoe
Presentations. In slender flares and a high-collared shirt, you'll look authoritative and stylish on those nerve-racking days when all eyes are on you. Throw in a vest to give your outfit that extra oomph.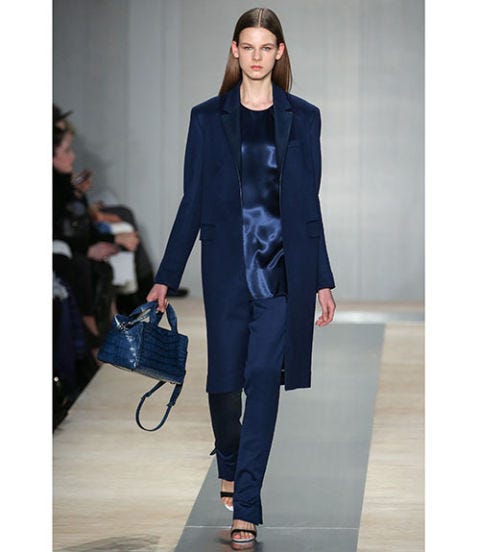 "Thomas Concordia/WireImage"
Reed Krakoff
Client Meetings. If you're meeting with a client, you want to appear refined yet approachable. Be practical and opt for a loose-fitting top and straight leg trousers.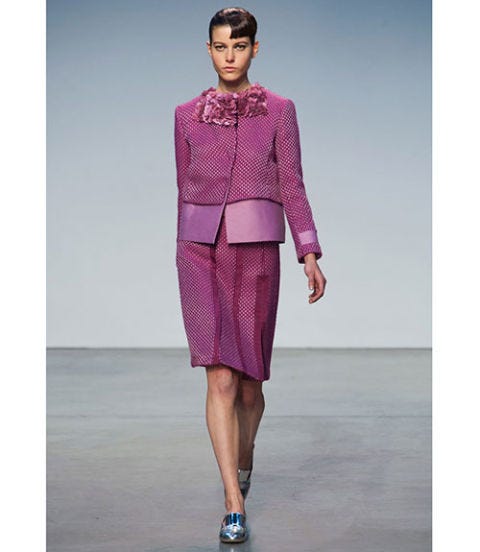 Thakoon
Convention Day. Monochromatic tones were a huge hit this season. A low-key yet colorful suit with some chic embellishments will set you apart from the crowd.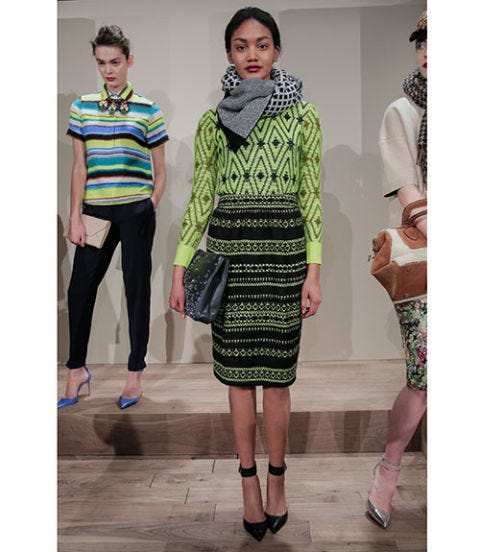 J. Crew
Running to Appointments. If your schedule is booked for the day, choose something people-friendly and moveable. Bright colors and bold patterns paired with a pair of easy-to-walk-in pumps work best.
This content is created and maintained by a third party, and imported onto this page to help users provide their email addresses. You may be able to find more information about this and similar content at piano.io