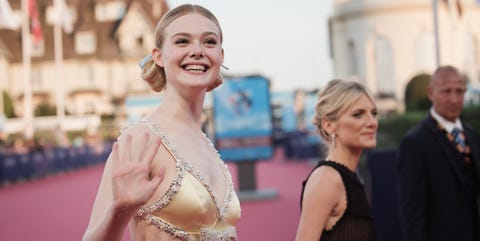 Francois G. Durand
Getty Images
The Venice International Film Festival is the oldest film festival in the world, and it's one of the most high-profile events celebrities attend every year. Similar to Cannes, stars show up in their best designer gowns and jewels, ready to promote the heck out of their movies. Emma Stone and Naomi Watts were some of the first celebs to walk the Venice red carpet, though it won't be long before more A-listers arrive. (The film festival officially concludes on September 8.)
To give you a sense of who might be in attendance, last year's red carpet arrivals included George and Amal Clooney, Jennifer Lawrence, Alicia Vikander, Natalie Portman, and Kristen Stewart.
Scroll through our favorite best-dressed people, so far.
In Dior Couture dress, Messika Paris jewelry
In Dior dress, a Jennifer Fisher ring
In Giorgio Armani and Chopard.