Editors handpick every product that we feature. We may earn commission from the links on this page.
The Best Sneakers of 2020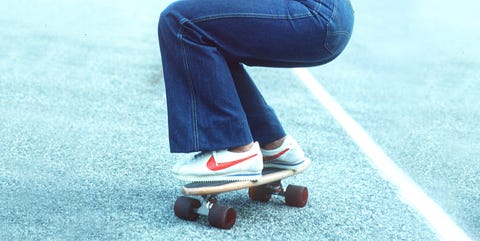 ABC Photo Archives
Getty Images
The sneaker was initially created out of necessity: In 776 B.C., runners competed at the first Greek Olympics in sandals, as being barefoot was too unbearable. In the 1500s, people added moss into their shoes at an attempt to find comfort. Finally, in the 1870s, rubber soles were put into shoes, and the sneaker was born. Today, sneakers are pieces of both function and style. For 2020, our favorite staples received some style upgrades, featuring brand-new colors and sustainable materials. Plus, we finally get to say au revoir to dad sneakers, and hello to fresh new styles. But it begs the question: what's next? Will it be the neon sneakers we saw at Versace? The high-tops at Margiela? Or, perhaps, the python Lanvin pairs that ruled the fall '20 runway? Our opinion: there's room for all. Ahead, we select some of the best sneakers to buy now.
This content is created and maintained by a third party, and imported onto this page to help users provide their email addresses. You may be able to find more information about this and similar content at piano.io