No Pants, No Problem: Hailey Bieber Went Without Bottoms Again
Who needs pants when you can wear teeny-tiny little briefs instead?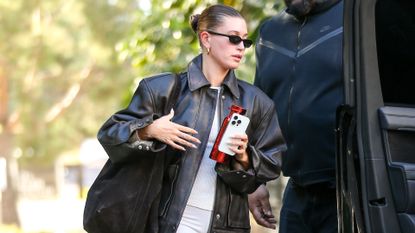 (Image credit: Getty Images)
Hailey Bieber provoked yet another fashion mystery this week by forgoing pants once again. She was seen stepping out on the Los Angeles streets in teeny-tiny, gym-style micro shorts and a leather jacket. While it's not her first time going for the leotard look—she was just seen in Paris wearing hot pants, tights, and a chocolate brown trench coat—it did leave us guessing. Is she coming from Pilates? Just rolling out of bed? Turning the Miu Miu runway trend into an L.A. classic? Regardless, the enigma named Hailey Bieber's take on the no-pants trend in just briefs and a leather jacket showed us how to parade pantless and still look put together.
She wore an oversized brown-black leather jacket over her cream-colored hot pants and a matching long-sleeved thermal. Bieber elevated a workout-ready look to something more appropriate for a fashionista. But was she even near the gym? Or did she just want us to beliebe that?
What we do know is this: Madame Bieber did not wear pants but did match her all-white base layer with some scrunchy socks and Jil Sander slip-on shearling slippers. The contrast of a dark, oversized jacket on top of the cream bodycon basics makes her outfit interesting and flexible. To finish it off, she added some designer accessories that served as clues. A slim, black pair of YSL sunglasses leads us to believe she might be a pantless FBI agent, while a red Prada water bottle is evidence she's just making her way to a blindfold boxing class.
Of course, Bieber isn't the first (or last) celebrity to rock the no-pants look. We saw a bevy of brief-y celebs doing the hot pant strut after Miuccia Prada sent models down the Miu Miu runway in black tights and bedazzled briefs. The Future Mrs. Travis Kelce (aka Taylor Swift) wore the look last month with an oversized sweater and Gossip Girl-inspired, crisp, white button-down. Selena Gomez followed suit in September, wearing only an oversized white shirt and ​​thigh-high latex stiletto boots.
So, was Baldwin-Bieber doing a farmer's market run or making a Miuccia-informed, Italian fashion decision? Only Justin and her hot pants know.
If you want to rock the no-pants look that keeps the fashion kids guessing, simply add something oversized on top and a contrast of color. Bieber's formula makes pantless look polished.
Shop Hailey Bieber's No-Pants Outfit
Celebrity news, beauty, fashion advice, and fascinating features, delivered straight to your inbox!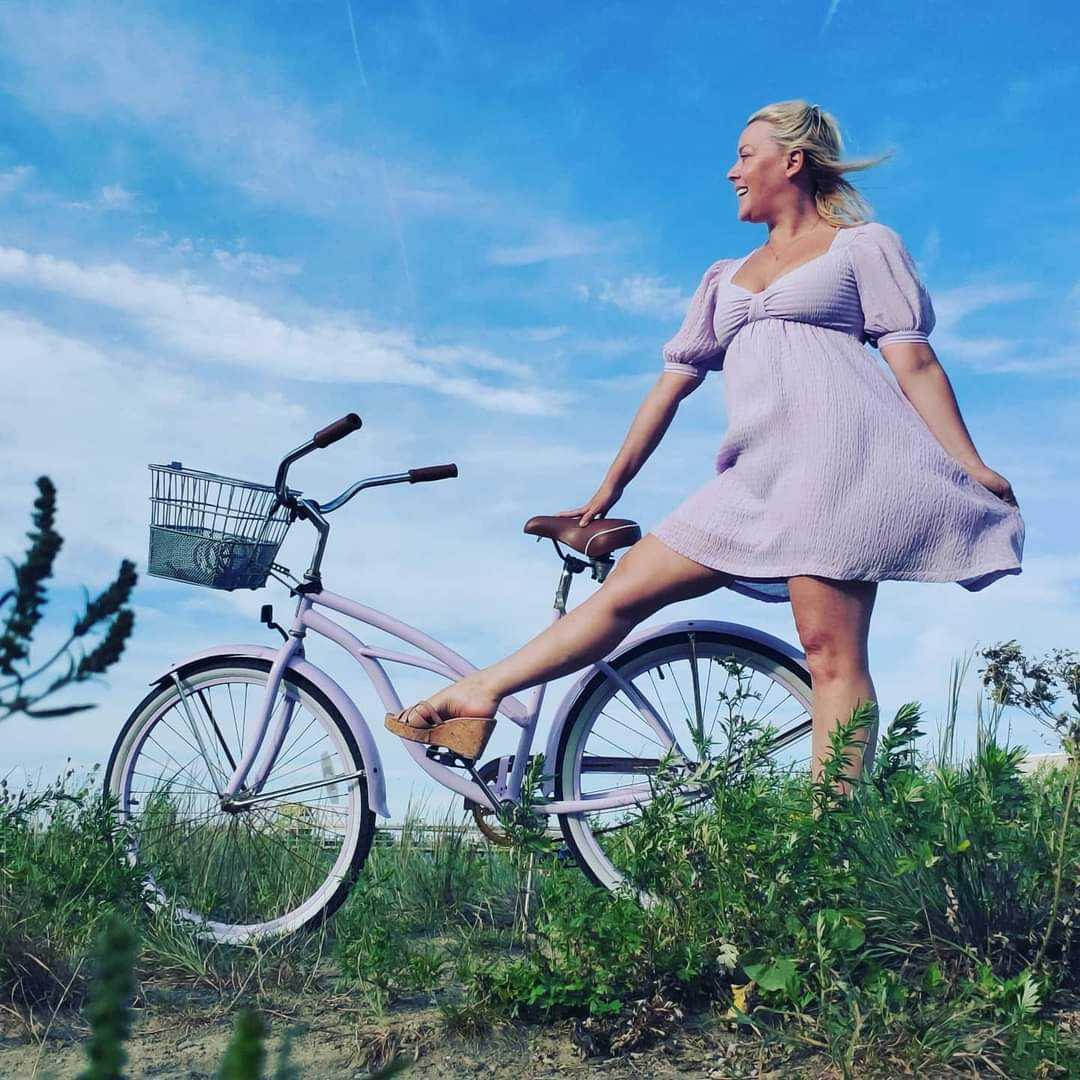 Fashion and Beauty Writer
Jewel Elizabeth is a New York-based writer and the blogger behind the sustainable fashion site, RentedThriftedReal.com. She writes about style steals, beauty deals and home decor finds. Jewel regularly writes for Marie Claire, Time, BuzzFeed and Reductress and almost every day on Instagram at @rentedthriftedreal.