How Bloggers Make Cheap Clothes Look Expensive
Haters will say absolutely nothing, except "Where's that from?"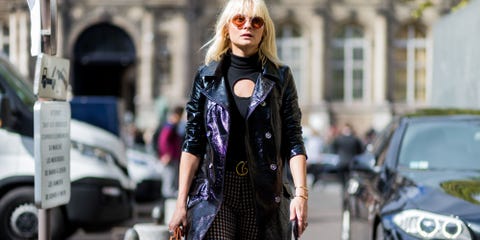 The main difference between you and a blogger is that they *really* know all the sleights of hand and optical illusions that make clothes look good—that is what we pay them for. A magician never reveals her secrets, but that doesn't mean we, a totally objective third party, can't. Ahead, five ways to cop that editorial feel for a tabloid price.
This content is created and maintained by a third party, and imported onto this page to help users provide their email addresses. You may be able to find more information about this and similar content at piano.io