Prada's Latest Collection Has All the Work-Outfit Ideas You Need
Perfect, whether or not your office vibe is late-era Mad Men.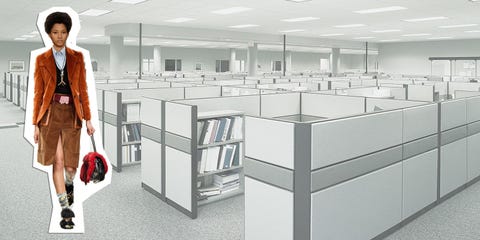 Getty, design by Betsy Farrell
Just call Miuccia Prada William Morris, because judging by her 2017 menswear collection (don't worry—ladies' clothes were present), she's deep in her Arts and Crafts stage. Though the mood might be described as "Don Draper and friends when they were obsessed with sideburns and earth tones," there are fresh ideas about office wear to be distilled from the 54-look effort, the seven most pertinent of which we analyze here.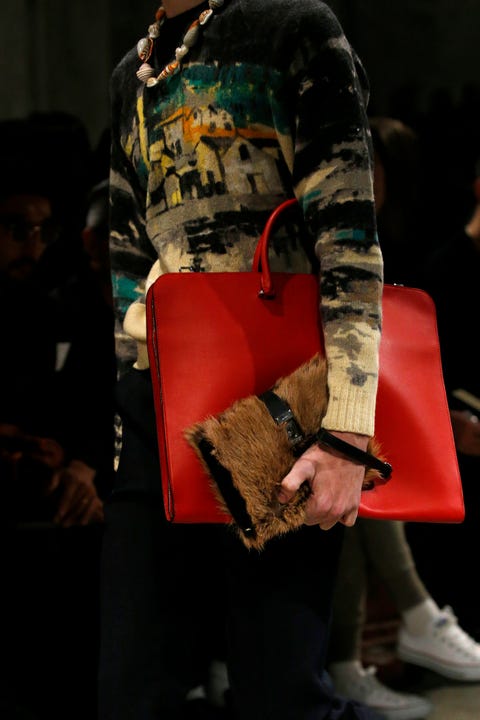 Instead of a canvas bag, or worse, a paper one, double up on your carry-almost-alls: your regular "show" purse, and a squishy portfolio, playing the role of trash tanker for all your documents, computer, etc. Stash the small in the big on your commute, then leave the latter behind if you're not taking your work home with you. (One can dream.)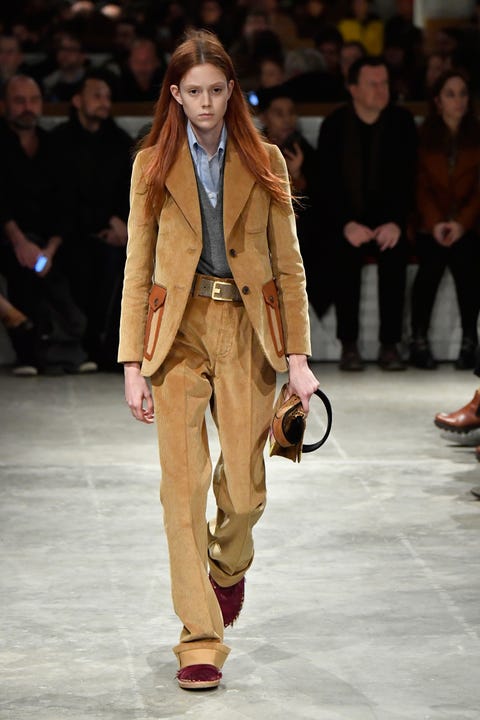 Even though our own Mehera Bonner would rather eat her beret than wear a corduroy suit, I maintain that this one is quite nice, with the contrast pockets and Ali MacGraw-ish-ness. I even like the boot-cut trousers (?!), which reminds me of Monica Bellucci and Sofia Coppola and being cool and European enough to wear boot-cut trousers.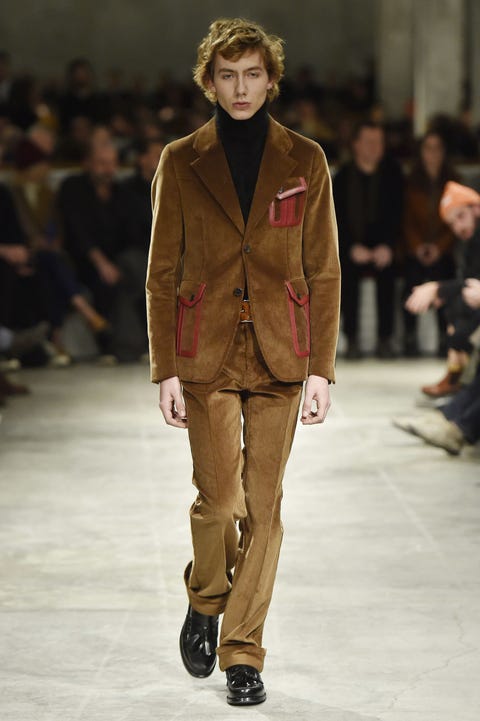 For a "Professor X if Colin Firth played him" twist, swap out the preppy V-neck and button-down for a dark turtleneck.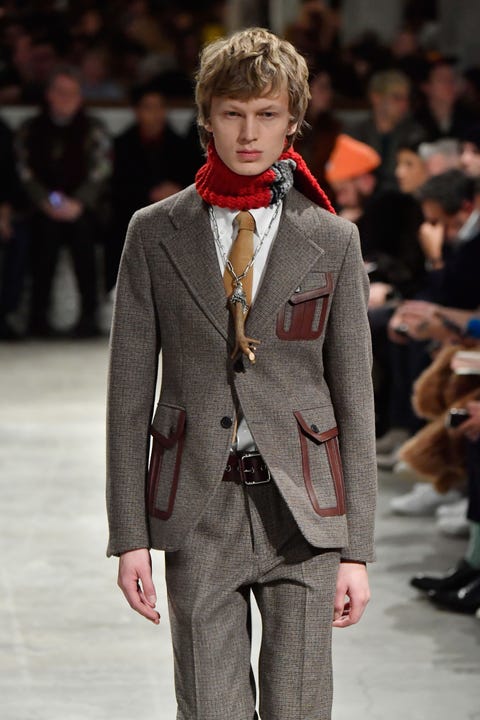 When wearing a wool blazer, remember to tuck a scarf dashingly into your collar like a French schoolboy.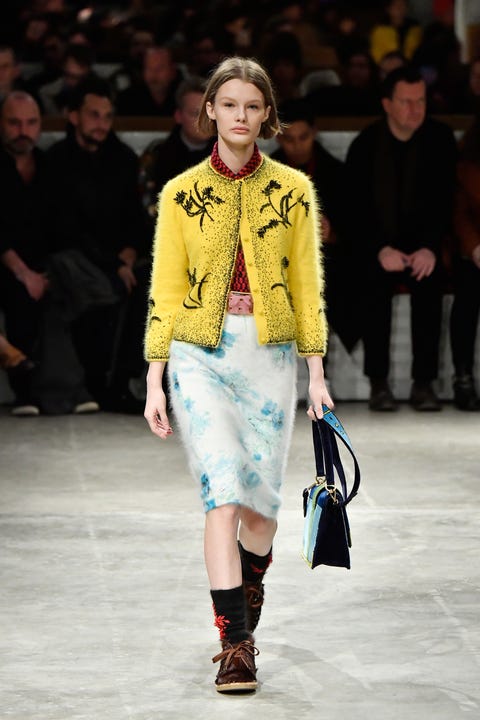 Now, for a skirt option, channel the earlier episodes of Mad Men, when Peggy hadn't gotten her swagger yet and the women were still strapped into girdles. Really into the polo under the cardigan and pencil skirt but with strange Minnetonka-style boots.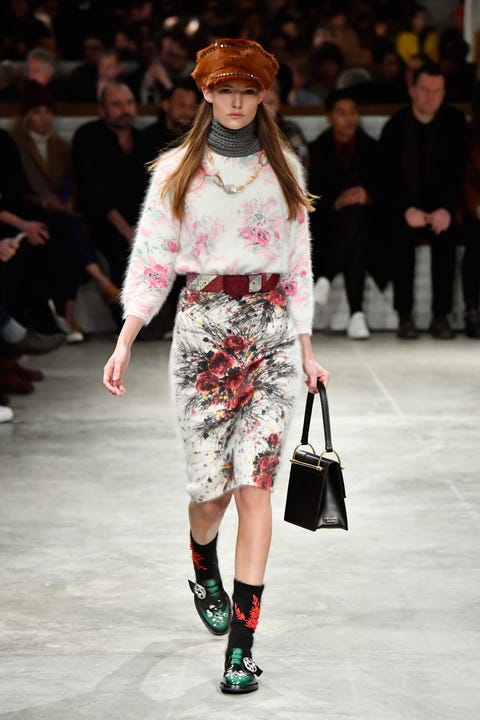 More ways to de-sexy-secretary-fy a snug skirt: buy it in angora, pair it with more angora, and on top of that, add angora socks to your man-repelling loafers.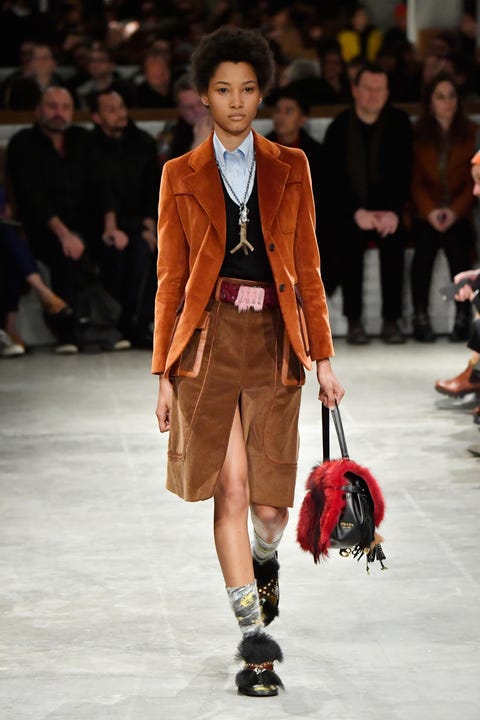 You probably own all this stuff, but it's the furry accessories that take it from collegiate to ~Prada~.
This content is created and maintained by a third party, and imported onto this page to help users provide their email addresses. You may be able to find more information about this and similar content at piano.io