6 Green Juice Detox Recipes That Don't Taste Like Grass
Because sometimes (ahem post-holidays ahem) your body needs a reboot.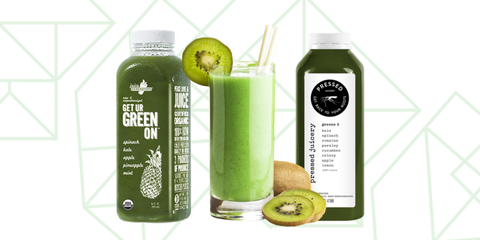 Ah, the holidays. Prime time for indulging in a few extra boozy cocktails and sugar-laden sweets. To counteract that bloated, nauseous week that comes after Christmas and right in time for us to squeeze into NYE dresses, we found six energizing (and surprisingly tasty) green juices. Besides, a few extra fruits and veggie never hurt anybody.
This content is created and maintained by a third party, and imported onto this page to help users provide their email addresses. You may be able to find more information about this and similar content at piano.io