6 Meditation and Mindfulness Apps That Will Help You Feel More Zen This Year
Ways to be that well-adjusted person.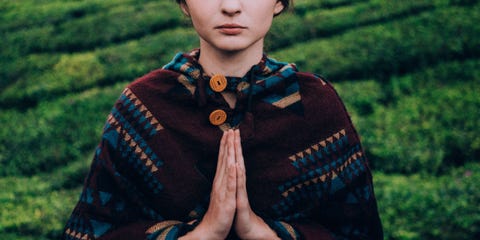 If you've ever wondered how that impossibly calm, resourceful colleague or friend keeps a level head under pressure—while juggling a full schedule and not pitching a fit about it—chances are she's already up to speed on mindfulness and daily meditation exercises.
Studies show that breathing exercises and daily meditation can actually affect your brain in the long-term, shrinking the area of your brain that triggers the flight-or-flight complex. The result? According to experts, increased health benefits, enhanced creativity, and a generally glass-half-full way of considering life and relationships.
Below, find six of the best apps to help you have more chill, sleep deeper, and get more crafty all at once).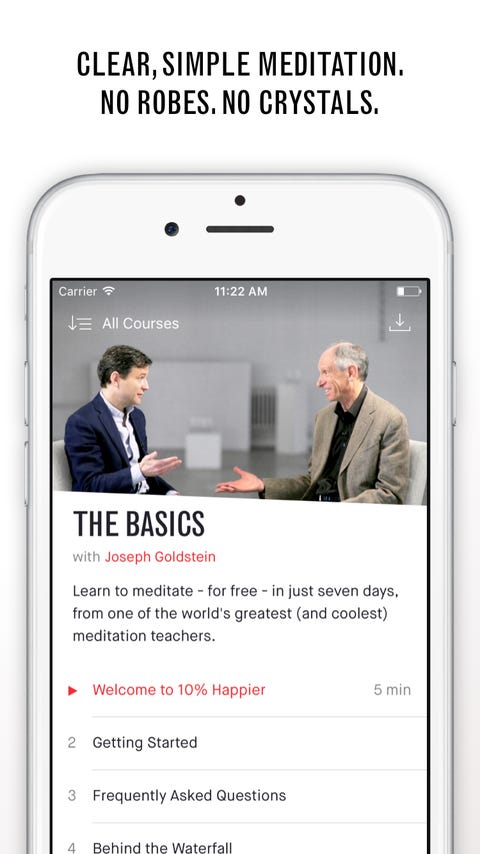 If the idea of "ohhm"-ing and breathing through the heart center feels too woo-woo for you, learn the basics of meditation (along with some history and the science behind it) with ABC News correspondent Dan Harris in this learning tool. 10% Happier features interviews between Harris and various notable meditation practitioners that explore and explain the practice. And with a paid subscription, you have access to meditation coaches who you can send questions and messages to.
For iOS devices.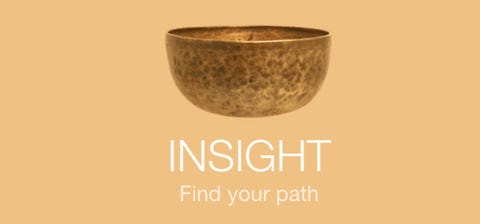 When you're easing into meditation and aren't certain whether you want to drop money on a subscription just yet, look into Insight Timer's collection of free guided exercises. Ranked as the top free meditation app, Insight Timer hosts thousands of free meditations and offers teachings from meditation teachers, along with information about different practices (whether your focus is chakras or various yoga meditations).
For iOS devices and Android.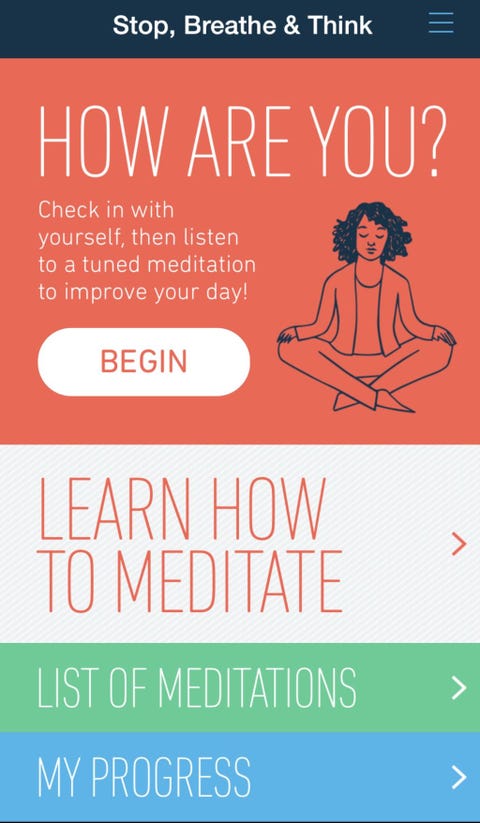 Those who have already made the move to Amazon's voice-activated devices (the Echo and the Echo Dot) can have Alexa guide them in daily mediations with a simple voice command from this Webby Award-winning app.
Stop, Breathe & Think helps you monitor the highs and lows of your weeks by having you "check in" at different times of the day with your moods (so you can review your anxiety and creativity levels). It also works with you on targeted wellness areas like falling asleep faster, improving focus, and alleviating anxiety.
Available on iOS devices, Android, and as a web app.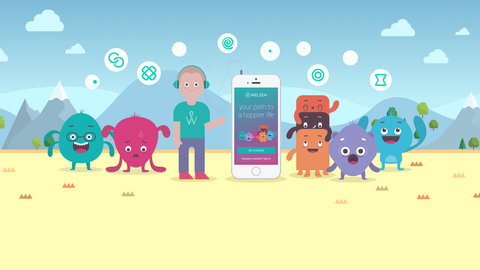 One guided meditation app to keep in your pocket is Welzen, the app that offers everything from 5 minute sessions to lunch break-sized calm-downs. Each cuddly-looking creature corresponds with a different targeted area for meditation, from stress relief to enhanced relationships and improved creativity.
Plus, the app teaches you about the science behind meditation and how it alleviates certain mental stressors, which makes it a great one for beginners who are just learning breathing exercises.
Available on iOS devices.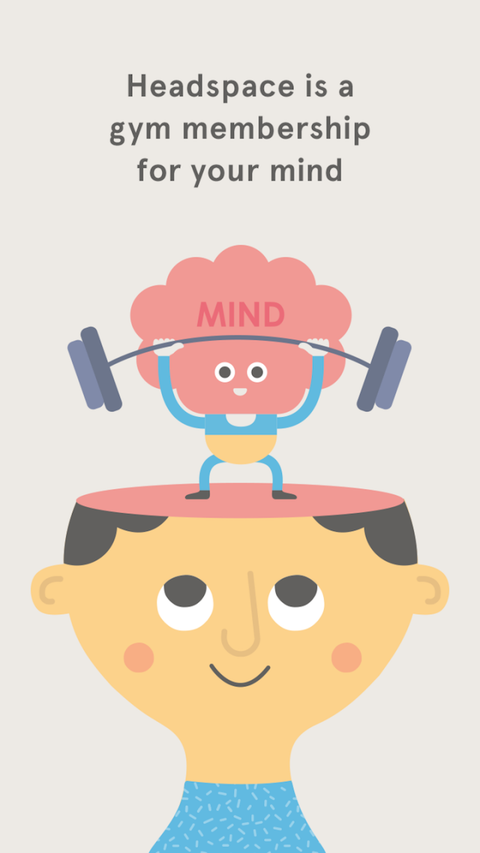 One of the first and most widely embraced wellness apps, Headspace takes mental health as seriously as any fitness goal. It's attributed for helping to draw more people into the practice of meditation and for shifting the way people think about it.
Like any good fitness app, people can draw up a wellness plan that works for them by selecting mediation sessions to fit their mood and lifestyle, then learn how to apply their sessions to becoming a more mindful, compassionate person. Headspace will start by teaching you the basics, and once you've completed the intro phases, you can gain access to a library of exercise categories, all led by its soothing British app creator Andy Puddicombe.
For iOS devices and Android.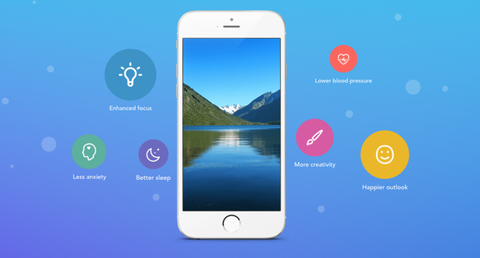 Bookmark this one for your next subway ride: Calm is like a gentle noise machine that blocks out external commotion. Using different sound themes (like the patter of rain, the gentle animal sounds of a rainforest, and the crackle of a fireplace), the app transports you to a happier, calmer place while you meditate. It also works on improving the quality of your sleep and teaches you how to focus on your breathing. There are a couple different free meditations and breathing exercises, with plenty more to unlock with a paid subscription.
For iOS devices and Android.

This content is created and maintained by a third party, and imported onto this page to help users provide their email addresses. You may be able to find more information about this and similar content at piano.io