Editors handpick every product that we feature. We may earn commission from the links on this page.
6 Meditation and Mindfulness Apps That Will Help You Feel More Zen This Year
Ways to be that well-adjusted person.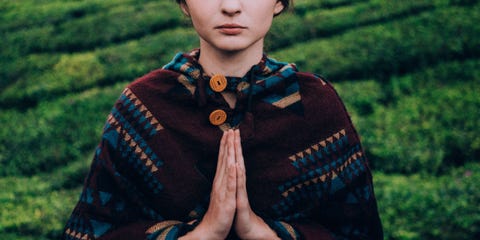 If you've ever wondered how that impossibly calm, resourceful colleague or friend keeps a level head under pressure—while juggling a full schedule and not pitching a fit about it—chances are she's already up to speed on mindfulness and daily meditation exercises.
Studies show that breathing exercises and daily meditation can actually affect your brain in the long-term, shrinking the area of your brain that triggers the flight-or-flight complex. The result? According to experts, increased health benefits, enhanced creativity, and a generally glass-half-full way of considering life and relationships.
Below, find six of the best apps to help you have more chill, sleep deeper, and get more crafty all at once).
This content is created and maintained by a third party, and imported onto this page to help users provide their email addresses. You may be able to find more information about this and similar content at piano.io