Eat This Now: Heart Smart Salad
Your Rx for eating, thinking, and living strong.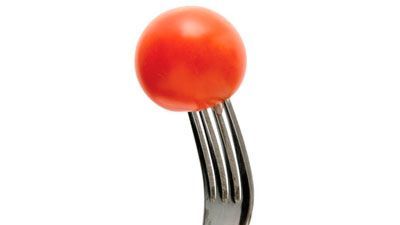 (Image credit: Getty Images)
Heart-smart salad
While this healthy tossed salad, by American Heart Association dietitian Riska Platt, won't erase past food offenses, it will provide what you need to get back on track.
Start with: Spinach. Folate, vitamin C, and beta-carotene help control plaque buildup on blood-vessel walls.
Top with: Omega-3-rich grilled salmon.
Toss in: Peppers, carrots, tomatoes, and orange slices to prevent bad-cholesterol buildup.
Add: Mushrooms. They contain blood-pressure-controlling potassium.
Drizzle on: Olive oil for beneficial monounsaturated fats and vinegar for sodium-free flavor.