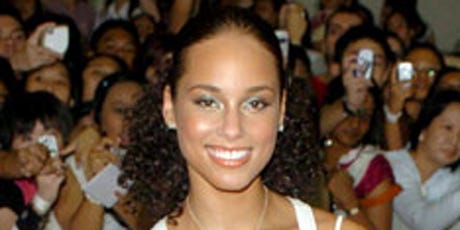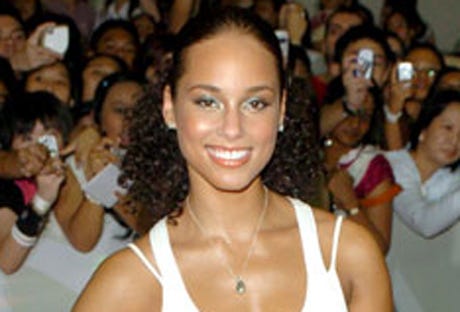 Alicia Keys
THIGH TRIMMING: Alicia Keys (before)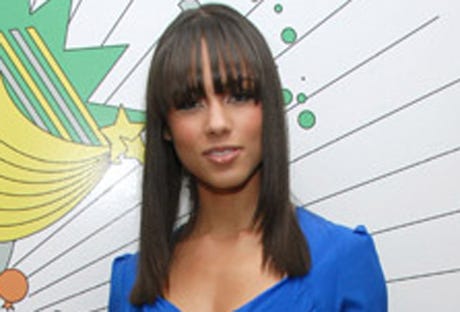 Alicia Keys
Alicia Keys (after) MAKEOVER MOVES: Cardio! says DiMuzio. Most cardio activities - running, biking, cross-country skiing, etc. - primarily work the legs. So breaking a sweat a minimum of four times a week for at least 30 minutes is crucial. Add to that this spot-training move from DiMuzio: Stand with your feet together, arms hanging by your sides. Now step with your right leg into a side lunge (right leg is bent, left leg is straight, torso is facing forward). Hold briefly, then push back to up. Do two to three sets of 20 reps on each side.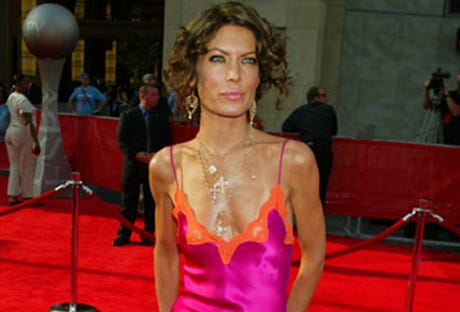 Lara Flynn Boyle
FILL OUT YOUR FIGURE: Lara Flynn Boyle (before)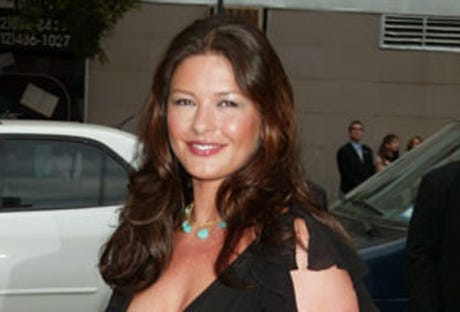 Catherine Zeta-Jones
POST-BABY BODY: Catherine Zeta-Jones (before)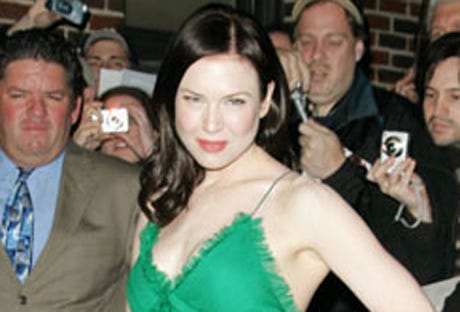 Renée Zellweger
Renée Zellweger (after) MAKEOVER MOVES: Strengthening your back - and improving your posture - is step one in getting rid of extra flesh that squishes out from your bra, says DiMuzio. To do this, try the "prone cobra" four times a week: Lie flat on the floor, chest down, arms by your sides. Without using your hands, lift your chest off the floor and hold for one minute, squeezing your shoulder blades together (if you can't hold that long, try two sets of 30 seconds). Lie down, rest for 30 seconds, then lift again (repeat twice for a total of three sets).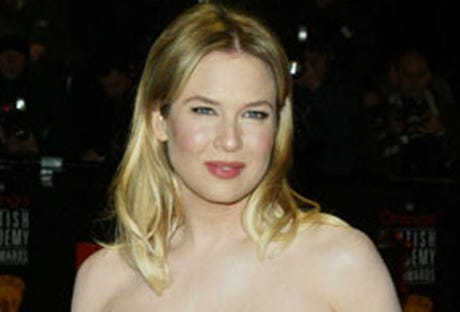 Renée Zellweger
BYE BYE BRA BULGE: Renée Zellweger (before)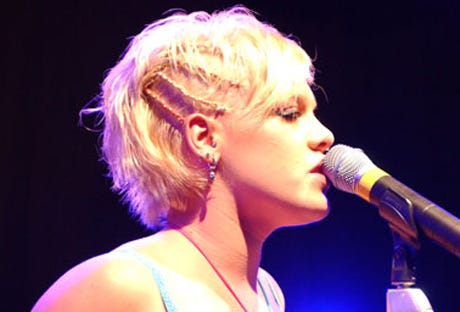 Pink
AB OVERHAUL: Pink (before)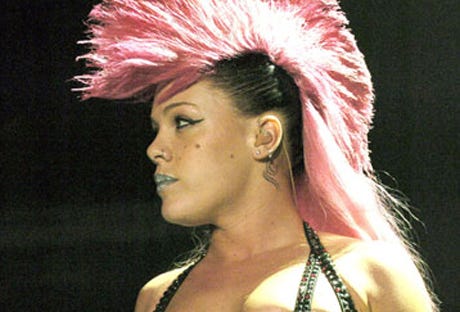 Pink
Pink (after). MAKEOVER MOVES: You have to do lots of "hanging leg raises" and reverse crunches for a lower stomach that's ripped, says DiMuzio. The leg raises can be done on a hanging-leg machine - a staple at most gyms. Hoist yourself up on your forearms so that your upper body supports your weight and your legs dangle. Then lift your knees toward your chest. Slowly lower. Repeat 20 times. For the reverse crunches, lie flat on your back with knees bent at a 90-degree angle to the floor. Lift your butt and lower back up; slowly lower. Repeat 20 times.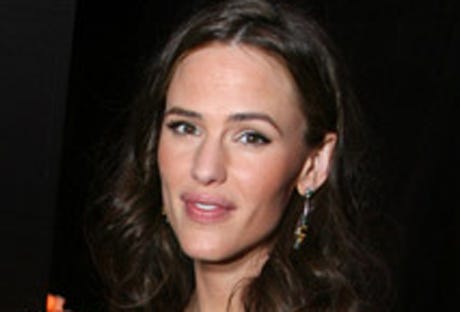 Jennifer Garner
Jennifer Garner (after). MAKEOVER MOVES: The secret to making your arms buff (but not bulky) is light weights and lots of reps. When doing bicep curls and tricep extensions (essentials for arms like Garner's), use weights no heavier than eight pounds and do three sets of 20 reps. Yoga and Pilates will also help create sinewy arms, says Kacy Duke, creative consultant for Equinox Fitness Clubs, so incorporate them into your regimen once or twice a week.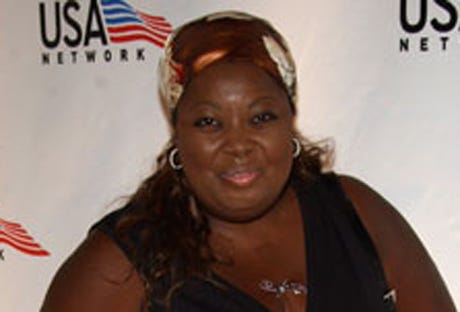 Star Jones
OVERALL DOWNSIZING: Star Jones (before)
Star Jones
Star Jones (after) MAKEOVER MOVES: If you are heavy, choose activities that are gentle on the joints, such as Pilates, aqua aerobics, biking and the elliptical trainer. It's also wise to jump-start your fitness regimen with a few personal training sessions, says Duke, since you'll need a customized strength-training program to really effect change.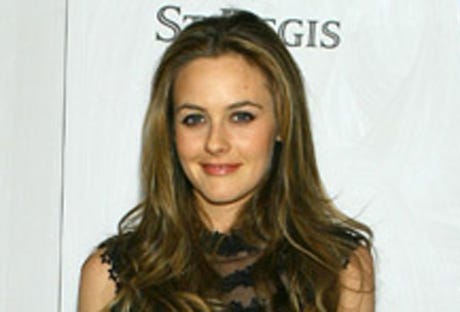 Alicia Silverstone
Alicia Silverstone (after) MAKEOVER MOVES: To shrink your middle, nutrition plays nearly as important a role as fitness, because improper food choices cause bloating, says DiMuzio. So drink lots of water and curtail the junk food. Fitnesswise, cardio is essential to burn the layer of fat around your middle and tone your core: stomach, sides and back. (Exercising just your abs will make you appear slouched.) Pilates and yoga are also great for your core.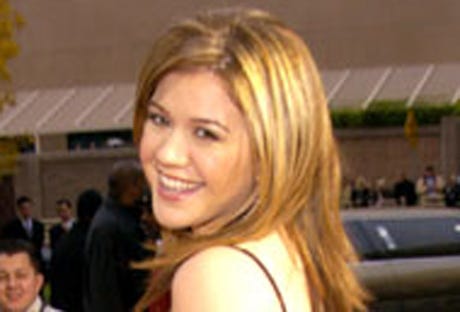 Kelly Clarkson
BUTT REDUCTION: Kelly Clarkson (before)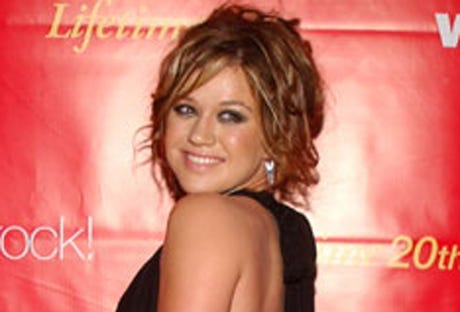 Kelly Clarkson
Kelly Clarkson (after) MAKEOVER MOVES: Lunges are the secret - they target the glutes, thighs and hamstrings, says DiMuzio. Start by standing with your feet together, holding five- to eight-pound dumbbells in each hand. Now step forward into a lunge with your right foot, hold briefly, then step back up as you do a bicep curl. Do 15 on each side for a total of 30.
This content is created and maintained by a third party, and imported onto this page to help users provide their email addresses. You may be able to find more information about this and similar content at piano.io