Can a Vibrator Ruin Your Sex Life?
One writer's experience with the Rabbit. (And no, she's not talking about a bunny.)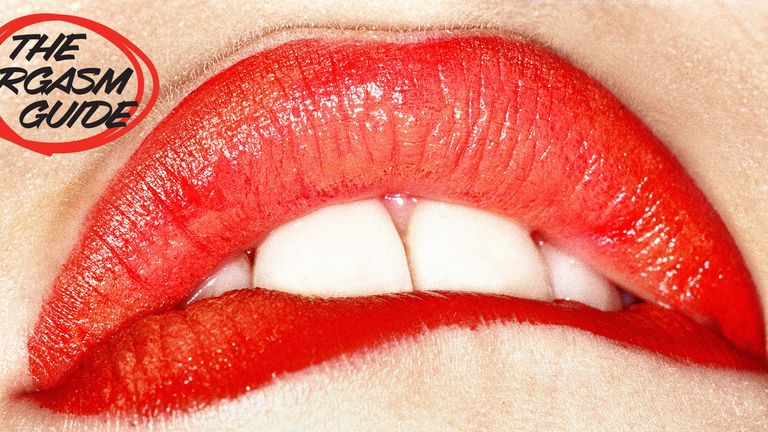 (Image credit: Peter Kaaden)
I was a vibrator virgin until my 20s, when a friend dragged me to a "Girls' Night out" party. Our host introduced Hope, a self- described sexpert, who displayed a collection of phallic-shaped plastic wares. These had turned her marriage into a nonstop sexfest, she professed; then she paused dramatically before asking, "Who wants to orgasm?" everyone whipped out credit cards, except me.
My mind raced with concerns. like, isn't sex about two people, not a person and a thing? Hope wasn't dissuaded. She poked me with a pale-pink rabbit vibrator, asking, "Why not?" mortified, I bought the pet bunny.
I left the Rabbit in its box for months. But then i met a cute guy and wanted to take things slow, so I turned to the rabbit for a little release. It was louder than a lawn mower. I crawled under a fort of extra blankets, worried my neighbors might file a noise complaint. Too mechanical, I thought, and promptly fell asleep. I dreamed about sex—the greatest dream one can have—and awoke feeling inspired. I turned up music to drown out the sound and let the rabbit work its magic. Afterward, I basked in the sunlight and afterglow.
Experimenting with the Rabbit let me discover what I enjoyed, which gave me confidence. Within months, the rabbit and I were hanging out so often that I looked forward to saying good night at the end of dates with the guy. I started to wonder whether a mere mortal could possess the prowess of a battery-operated toy. Instead of enhancing my options, i was now concerned that I couldn't climax without the rabbit. Sure, I'd orgasmed before, but not as easily or often: Now I came in record time! When I finally told my new man about my secret pink lover, he said he preferred to date me and not a device. At first, I understood—I wanted to be with a human long-term, not a piece of plastic. But it started to feel silly and judgmental that he'd asked me to choose between my own pleasure and being together. Eventually, we split up.
After the breakup, I flew home to visit my mom and brought the Rabbit with me, which defies all logical explanation. I decided I was done: I needed to "retrain" myself. So I left it in the night table of her spare bedroom. For several weeks, I went through withdrawal while getting to know my body all over again.
That wasn't the end of my Rabbit, though. The next time I visited my mom, I was searching for some tissues under her bathroom sink when I saw my old friend tucked between some makeup bags and hair rollers. The housekeeper walked by. Seeing my startled expression, she said, "That's for massages." I didn't ask mom about it; some things are better left unsaid.
This article is a part of a week-long series on female orgasms. See the rest here .
This article appears in the May issue of Marie Claire, on newsstands now.
You should also check out:
Earth-Shattering Answers to All Your Orgasm Questions
Orgasm Tips, Tricks, and Secrets You Haven't Heard