More and More Rapes Are Being Reported by People Who Met Their Attacker on Dating Apps
Here's what you need to know.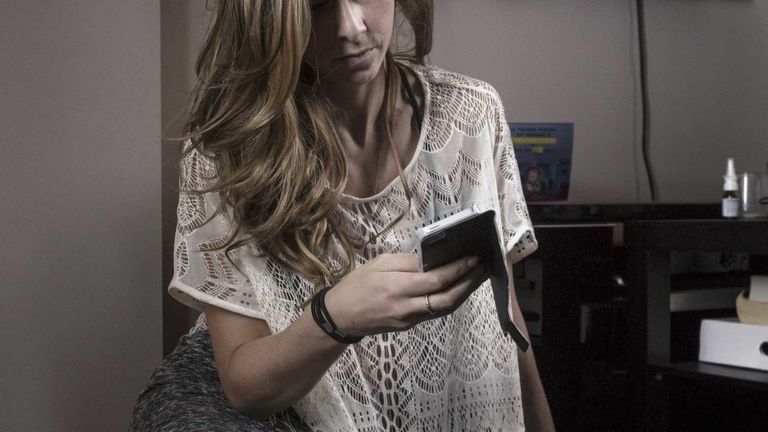 (Image credit: Getty Images)
If you're single, chances are you're on Tinder, Hinge, and/or various other dating apps. But the rise in online dating has led to some dangerous new risks. New data from the U.K. shows that there has been a sixfold jump in reports of rape that are related to online dating over the past five years.
The country's National Crime Agency (opens in new tab) found that there were 184 reports of such crimes in 2014, up from 33 in 2009. A full 85% of victims are women, while 25% of the male victims were between the ages of just 15 and 19. Surprisingly, suspects in these cases were less likely to have a previous conviction on their criminal record than other people convicted of raping strangers.
Investigators are looking into possible reasons why the uptick is happening now. Of course, more people are dating online in the first place, but there's more to this story. In a statement, they said that some offenders specifically use dating sites and apps to target victims, pressuring them to meet in person more quickly than they would like, sometimes within just a week. They also add that in general, rape victims have been more confident to report their assaults to the police, which may be leading to the uptick as well.
According to their research, people tend to feel protected online and feel safe having sexual conversations before meeting in person—but when they finally do meet face-to-face, they may have different expectations about whether they'll get physical. They also noted that a scarily large number of the assaults happened in private, whether at the victim's home or the offender's home. So they recommend meeting in public and staying in public, and to not feel pressured to go home with your date. And if you want to go somewhere more private, make sure you've discussed what's going to happen with your date and you're both aware of any boundaries.
The agency says they released the data to make sure people know about the safety risks that come with online dating. And though the data is U.K.-specific, police in Dallas released similar warnings (opens in new tab) earlier this month. "Our aim here is to make people aware of the potential danger, so they can be better prepared and make the choices that are right for them," Sean Sutton, head of the NCA's Serious Crimes Analysis Section, said in a statement (opens in new tab). "A rape victim is never at fault and we do not want the circumstances in which these assaults take place to cause any victim to doubt that. Sexual assault is a crime, full stop, and we want victims to feel confident reporting it to the police."
Follow Marie Claire on Instagram for the latest celeb news, pretty pics, funny stuff, and an insider POV.