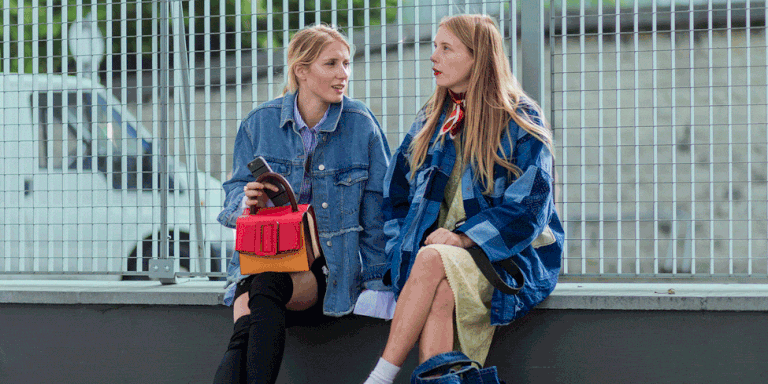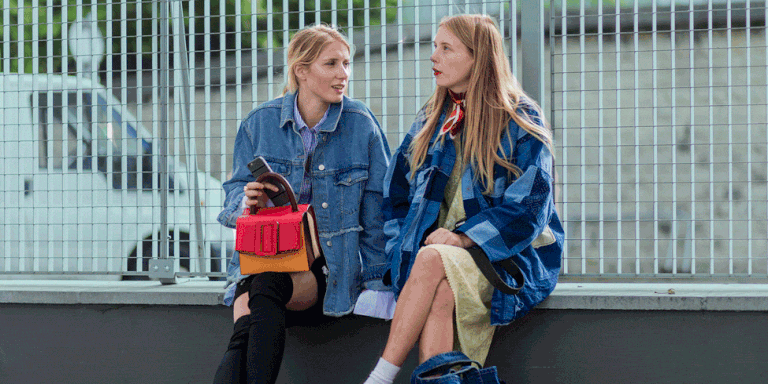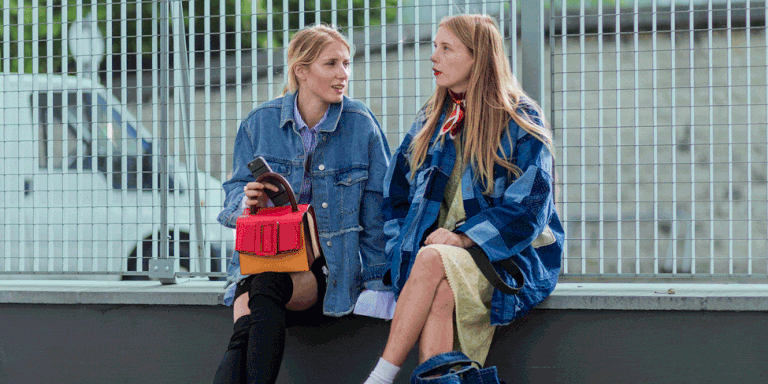 Even if you're more into fall than Sigourney Weaver holding a pumpkin, that sudden temperature drop really does a number on the clothes-computing side of the brain. Like, "Here's some denim...and some wool. Are we done?" No, never—not when there are dresses to be worn over sweatshirts to be worn over pants. Here, we present seven more-exciting-than-usual layering ideas for the season.
1
Knit + Bra + Jacket, Balenciaga-ed
As it stands, the real MVP of the spring shows comes down to two candidates, combined into one ace outfit, courtesy of Veda: the bra worn as real clothing or the jacket worn more as an off-one-or-both-shoulders top. You decide.
2
Big Sleeves + Strapless Top + Jeans
A skirt that fits over your boobs totally works too—just mind the hemlines.
3
Shorts + Cardigan + Duster
Leaf Greener has the solution for those still-60-degree days when you still want to feel *autumnal.* (Don't worry—if your core's warm, you won't be cold.)
4
Graphic T-Shirt + Sheer Top + Minidress
From Marques Almeida, one of the best shows of the season, we've got a madcap mix of girly and street that's still pretty easy to approximate once you've sourced the tulle bit/fashioned your own from a skirt bought as a Carrie Bradshaw homage.
Hers has a structured bodice, but if you're working with a regular slip dress, just pop on a bra with molded cups for the same look.
6
Henley + Bustier + Pencil Skirt
The high slit and bustier = va-va-voom. The henley and denim take it down a notch. But only a notch.
7
Button-Down + Hot Pants + Sheer Dress
We never said it would be easy, but if you're a true fan, you would take a stab at copping this combo of showgirl and '50s picnicker. Here's to you, Mrs. Prada.