Female Soldiers Will Now Be Allowed To Wear Lipstick, Nail Polish, and Locs
The U.S. Army announced the changes, citing "diversity, equity, and inclusion."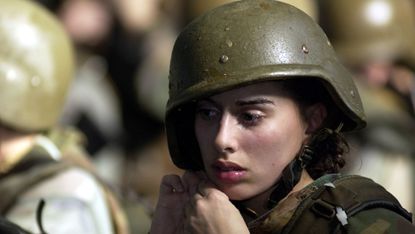 (Image credit: Stephen Morton)
The U.S. Army announced changes to their regulation and grooming standards.
Women in the army will now be allowed to wear nail polish and lipstick.
The changes came as an effort to "support diversity, equity, and inclusion."
For women in the U.S. Army, the changes to regulation and grooming standards announced (opens in new tab) Tuesday morning will mean more freedom of expression, as well as some much-needed support. Sergeant Major Mark Anthony Clark from the Army's Office of the Deputy Chief of Staff for Personnel remarked on how the Army's grooming standards was in place for soldiers to present "a clean and professional appearance." Now, that can include wearing lipstick, nail polish, earrings, and hairstyles like braids, twists, and locs, as opposed to buns. "In an effort to stop hair damage and loss stemming from hairstyles like the bun, the Army approved healthier hairstyle options that are more inclusive of various natural styles," Clark announced.
Additionally, breastfeeding or pumping soldiers are now permitted to wearing undershirts to better accommodate their needs. These changes come just days after President Biden overturned the banning of transgender people in the US military. "We know that actions speak louder than words when it comes to inclusivity and equity within our ranks," said Lieutenant General Gary Brito. "We believe that the changes we announced today are one example of policies that put our people first."
Tatjana Freund is a Beauty Commerce Writer, covering makeup, skincare, and haircare products and trends. She's a fan of vodka tonics and creepy Wikipedia pages.