Editors handpick every product that we feature. We may earn commission from the links on this page.
Red-Carpet Ready 101: Pro Tips
Want to hit up your next big event like an A-list celeb? We consulted top fashion and beauty experts to find out how you can take a paparazzi-approved pic, avoid wardrobe malfunction, and rock any red carpet.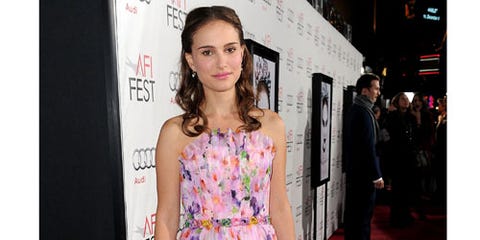 Alberto E. Rodriguez/Getty Images
Want to hit up your next big event like an A-list celeb? We consulted top fashion and beauty experts to find out how you can take a paparazzi-approved pic, avoid wardrobe malfunction, and rock any red carpet.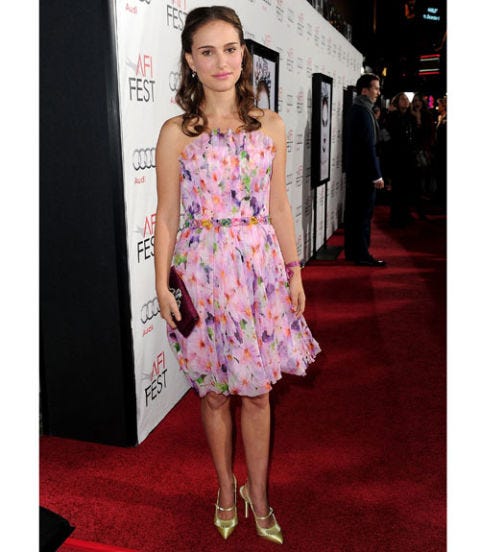 Alberto E. Rodriguez/Getty Images
It's All About the Cocktail Dress
You likely don't have the six-figure budget or 13-person glam squad that your favorite stars do, but that doesn't mean you can't still look stunning. Celeb stylist Phillip Bloch — who wrote
The Shopping Diet: Spend Less & Get More
— says that it's really all about the dress, anyway. "Have a cocktail dress always at the ready," he advises. "Cocktail has become the new black tie, so you can always get away with a cute little black dress. And that LBD can be green or blue or purple." The best part? You don't have to spend a fortune on it. "With Facebook photo tagging, real women can't always wear the same exact dress twice anymore," he says. "Find clothes that are transformational. You could buy an Old Navy jersey dress for $29 and pair it with a great shoe and jewelry. Then, you can wear it again with a blazer or cashmere cardigan. Don't buy something you will only wear once. Know what you can do with it afterwards."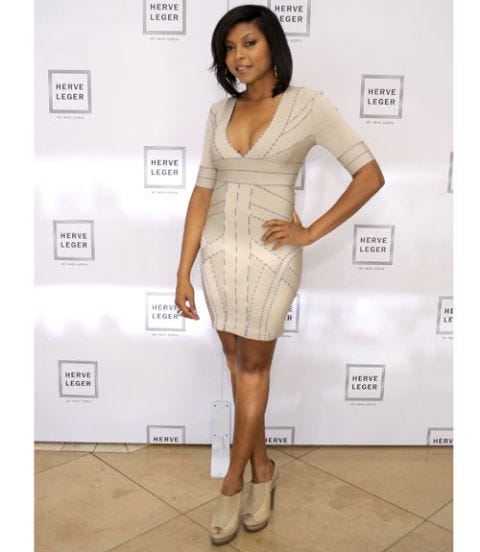 But It's Also About What's Underneath
Leave those frilly panties at home, ladies. For important events, you need to take out the big guns when it comes to undergarments. Wear a proper bra and a trusty pair of Spanx. "You don't want panty lines," says Zanna Roberts Rassi, the senior fashion editor at Marie Claire. "The camera flashes pick up everything, and inappropriate underwear can ruin an otherwise gorgeous dress."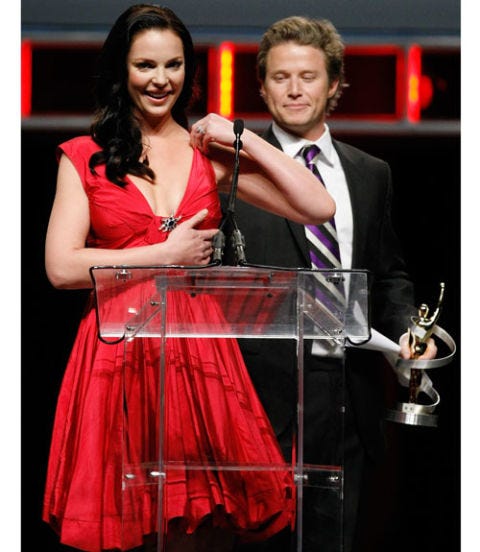 Prepare for Emergencies
Bloch's No. 1 piece of advice for real women on the red carpet? Be prepared. "You never know what can happen," he warns. "I would always have mints … drinking champagne or Red Bull and vodkas do bad things to your breath. Also, bring a couple pieces of double-stick tape, a Band-Aid in case your shoe rubs you the wrong way, and a needle with thread that matches your dress." Good advice, seeing that several stars have had wardrobe malfunctions this past year, including Katherine Heigl, whose strap came undone as she was accepting an award at ShoWest.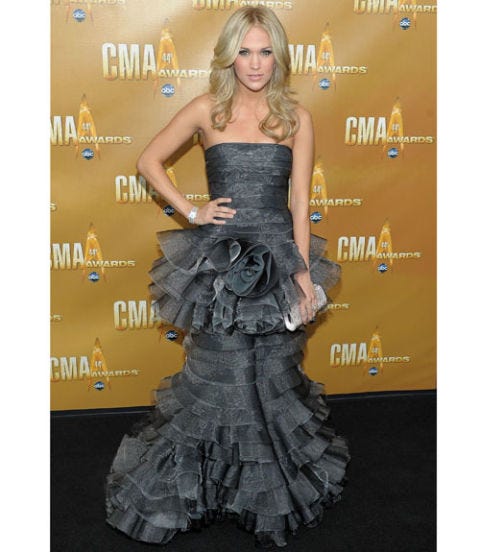 But Keep the Purse Small
Sure, it'd be great to lug along some backup makeup, an extra camera, and a pair of flats for when the night's winding down, but then you'd have a suitcase. "Nothing ruins a great look like a big-ass daytime purse," Bloch says. Understand that you can't be prepared for everything, and take a clutch. Just make sure it doesn't make too big a statement. After all, it's an accessory.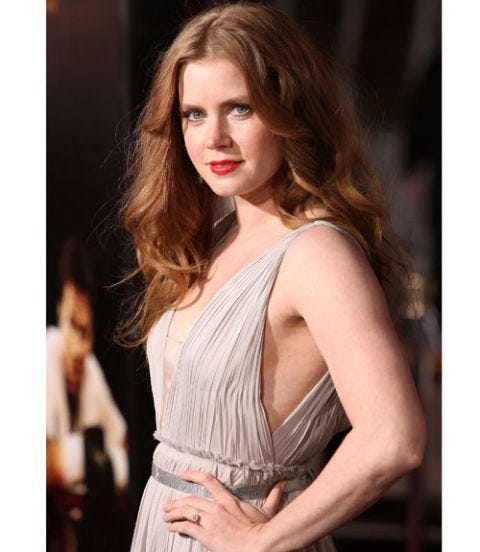 Don't Overdo the Makeup
You may think that this is the time to go all-out with your makeup. Whatever you do, don't. "This is not the time to try something new, like 12-inch fake eyelashes … A little bit goes a long way" Bloch says, adding that you should pick one thing that's easy to finesse but doesn't require constant upkeep. "Bold red lips are great, but don't do this and a smoky eye. Pick one. You only want to take a lip gloss and maybe some mascara with you, so know your limits." Ying Chu, Marie Claire's beauty director, offers up a great trick for intensifying your eyes for photos without looking overly made up: "Take a black kohl pencil and dot it along your lash line, between your eyelashes, before applying mascara."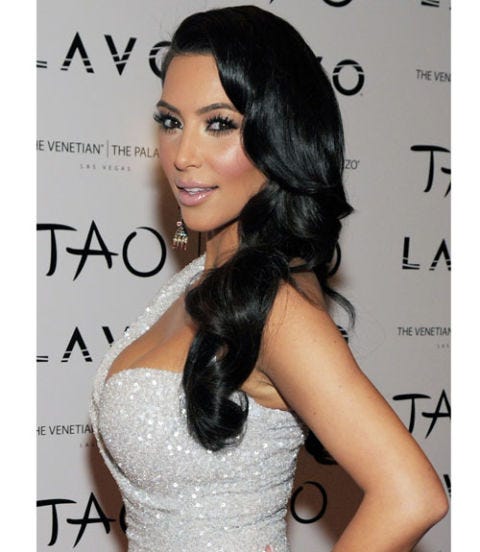 When in Doubt, Add Gloss
To make your daytime makeup look party-ready without the hours-long primping period, simply add gloss, says Chu. "Apply clear balm — Elizabeth Arden 8 Hour Cream is a makeup artist favorite — to your eyelids whether bare or with eyeshadow underneath," she instructs. "Add a sheer illuminator to tops of cheekbones and dab gloss to the center of your lips over your lipstick. This'll freshen up your existing look and add instant glamour."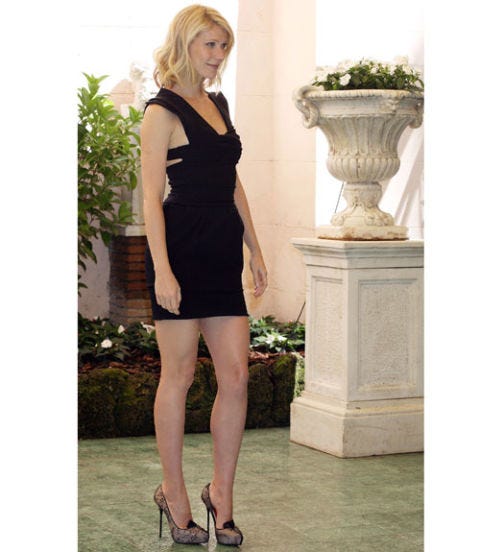 Go for Some Killer Heels
"Always wear a heel when venturing to a party," Rassi advises, noting Gwyneth Paltrow's penchant for wearing sky-high seven-inchers. "The higher the better." Platforms are the easiest in this set to walk in, but Bloch says to test them out in advance — "wear them around the house for a couple hours" — to make sure you can stand and walk in them without toppling over. Also, make sure the shoes are padded so they are a bit more comfortable. "If they really hurt, drop an Advil," Rassi says. "How do you think we get through Fashion Week?!"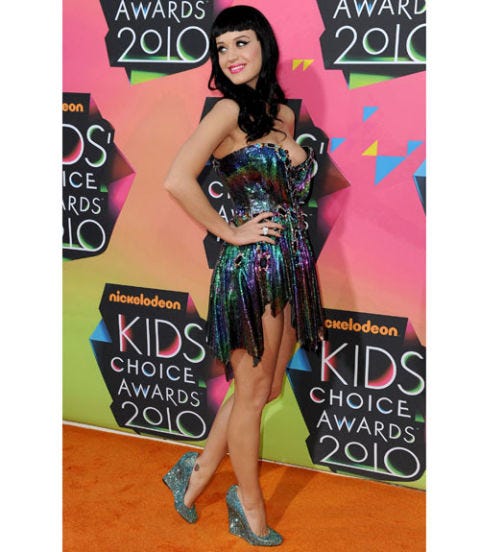 If You Can't, Opt for a Wedge
If you know you won't make it two steps without a rolled ankle in stilettos, Bloch says that wedges are a good compromise. "They are obviously more comfortable, or you can go with a thicker heel," he says. In rare cases, flats work. "A flat works really well with a ball gown or a full skirt, but it doesn't look chic with a fitted dress or, say, a mermaid silhouette." And make it a jeweled sandal, not just a flip flop. (And sorry, Kristen Stewart, but Bloch says to always leave the sneakers at home.)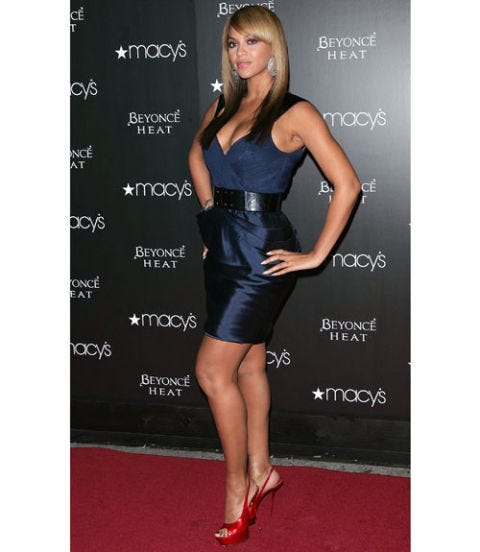 Whatever You Do, Moisturize
"If you're going with bare legs or arms, don't forget to moisturize!" Chu says. "Better yet, mix a bit of loose shimmer powder or even a little foundation to your body cream before applying." And, Bloch says, encourage your date to wait to shave his five-o'clock shadow until just before you leave so his skin looks hydrated.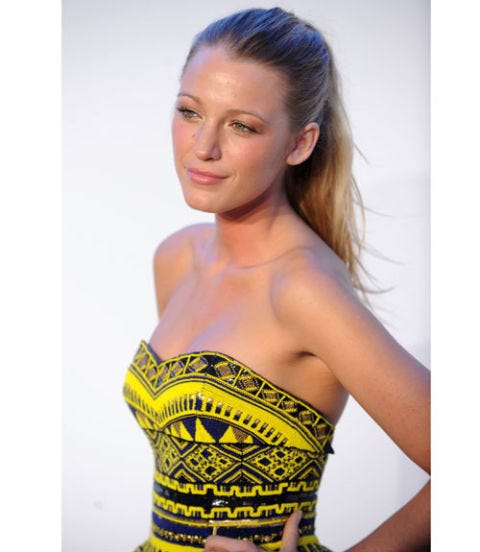 Tame those Flyaways
If you plan on wearing your hair in a smooth updo or ponytail, like Blake Lively so often does, "toss a clear brow gel in your evening clutch," Chu advises. Her favorite go-to product? The new Flyaway Tamer from John Frieda (see Marie Claire's February issue for details). "Brush the wand over flyaways around your hairline and part whenever you're checking your lipstick," she says. "No Photoshop needed later!"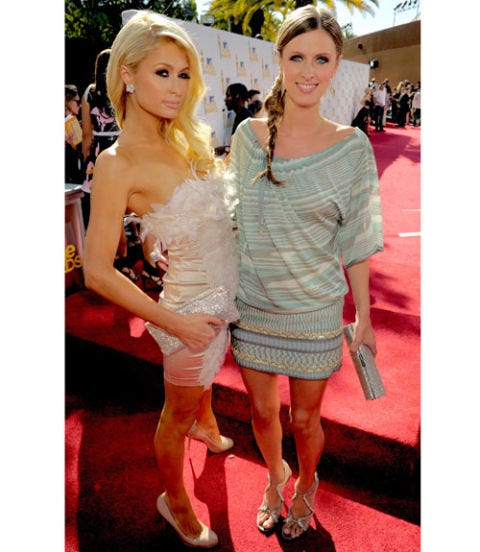 Make Your Best Pap-Worthy Pose
Whether paparazzi are swarming or you are taking a few photos yourself, you want to make sure you look your best. Bloch's tip? Channel Paris Hilton! "She always, always, always puts an arm on her hip and puts her crotch area up against the person she's posing with … she leans on them," he says. "You lose a lot of your body and it makes you look slimmer." Marie Claire photo director Alix Campbell says it's all about the grin. "Smile, or flirt, with your eyes," she says. "Don't smile too big with your mouth."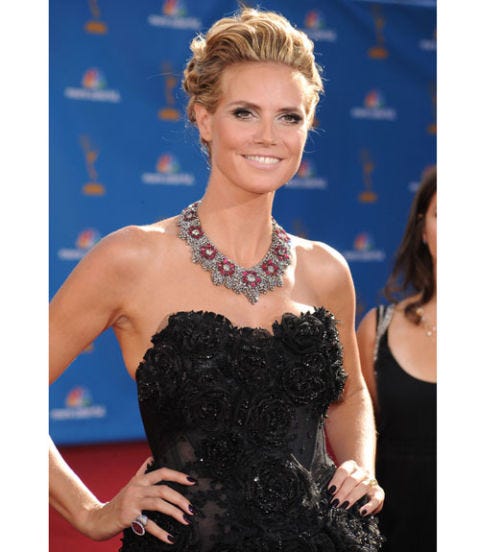 Be Strategic with Jewelry
"Always focus on one statement bold piece per look," Rassi recommends. But be careful — don't overcrowd your neck, arms, and fingers with jewelry. "If you're wearing earrings, you can wear a bracelet, and if you are wearing a necklace, you can wear a ring," she says. Case in point: Heidi Klum, who paired her striking Lorraine Schwartz diamond and ruby necklace (worth $3 million!) with only a pinky ring.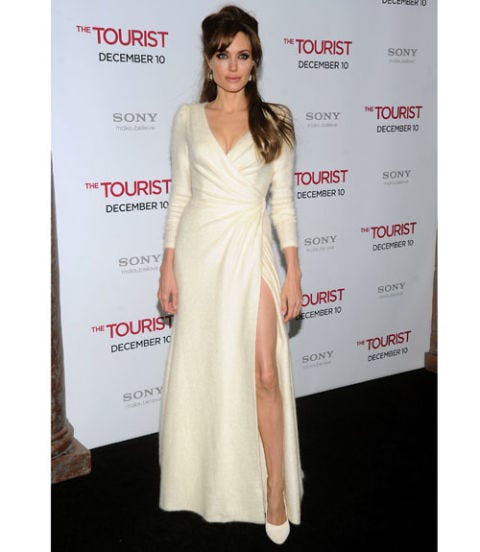 Draw a Line Between Sexy and Slutty
"There's nothing wrong with being sexy or seductive," Bloch says. "But you don't want to be slutty." To avoid showing too much skin with your dress, as with your makeup, be sure you are playing up one feature and not all of them. If you have a high slit, he advises against doing a plunging neckline. If you have a backless dress, keep the hemline from creeping up too high. "If nothing else, show your shoulders. That's a great feature on anyone." Also, Bloch advises to think before opting for a skintight frock. "Know what you want the evening to be for you. If you go with a 'standing dress,' you might not be able to dance, sit, or eat. Are you okay with that?"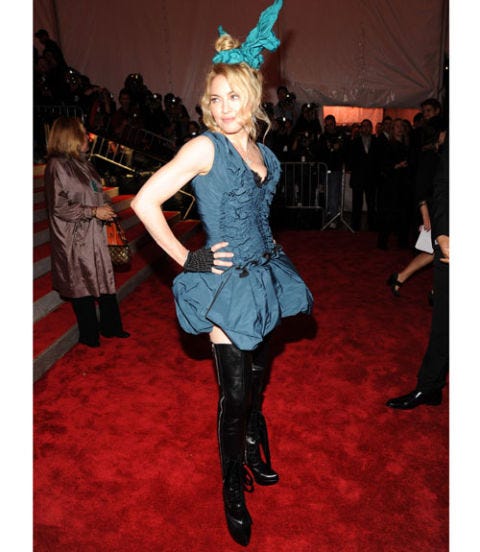 Don't Get on the Worst-Dressed List
Be wary of making too bold a statement, like a white dress to a friend's wedding or a crazy new trend that hasn't made its way to popular culture just yet. "Madonna with the Louis Vuitton bunny ears straight off the runway," at the Metropolitan Museum Costume Institute Gala in 2009 is a head-to-toe look that, Rassi says, ended up on many a worst-dressed list. "It's costumey and while her royal highness Madonna can carry it off, we lay people should steer away."
This content is created and maintained by a third party, and imported onto this page to help users provide their email addresses. You may be able to find more information about this and similar content at piano.io