The 12 Prettiest, Most-Protective Twisted Hairstyle Ideas to Copy Right Now
Be prepared to screenshot all of these.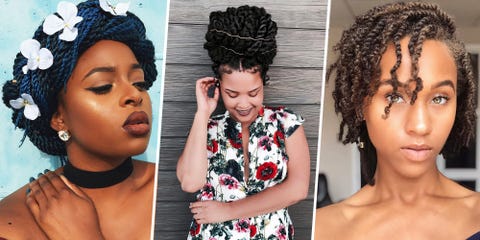 Whether you're trying to grow out your hair by switching from wash-and-gos to protective styles, or you're just bored with your current go-to hairstyle, we've plucked the 12 prettiest twisted hairstyles to keep you out of a hair rut for, uh, a very, very long time. Check out our favorites, ahead, and grab your leave-ins and combs—you're about to spend your night twisting.
This content is created and maintained by a third party, and imported onto this page to help users provide their email addresses. You may be able to find more information about this and similar content at piano.io