The 5 Absolute Best, Viral-for-a-Reason Makeup Products to Buy Right Now
Tested and approved by moi, your overly obsessed beauty friend.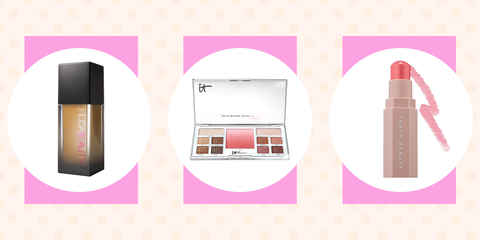 There are some beauty editors who are really into haircare, spending their nights and weekends checking out new salons, and there are other beauty editors who diligently test every new skin tool, rolling spiked wheels across their faces while zapping their legs with lasers. And then there are the beauty editors like me, who audibly gasp and squeee when literally any new makeup product hits my desk, immediately swatching them down my arms and stuffing them into my bag to take home to test.
But aside from the fact that my apartment currently looks like an abandoned Sephora, this makeup obsession also means that I've personally tested a good 90-percent of what you see in stores, months before they even hit shelves. Which means I know first-hand which trendy foundations and eyeliners straight-up suck, and which indie concealers and mascaras can make even the deadest of hearts sing with joy. And now, I'm imparting that wisdom onto you, with the five makeup products I'm actually in love with right now, based on the very simple fact that they're excellent.
1
Huda Beauty #FauxFilter Foundation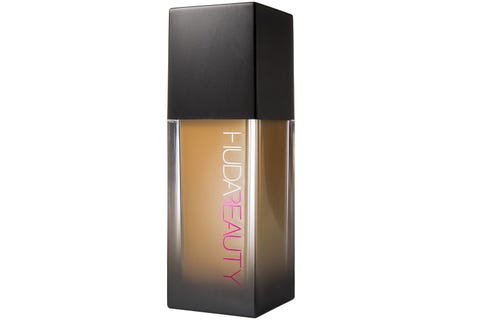 Huda Beauty #FauxFilter Foundation, $40
I've tested this foundation on its own for a full-coverage (and I really do mean full-coverage) finish, and I've also mixed it with my moisturizer for a dewier, sheered-out look, and the formula honestly looks good both ways. It doesn't crease or cake, and it comes in a pretty legit range of 30 shades with cool and warm undertones.

2
It Cosmetics It Girl Limited Edition Palette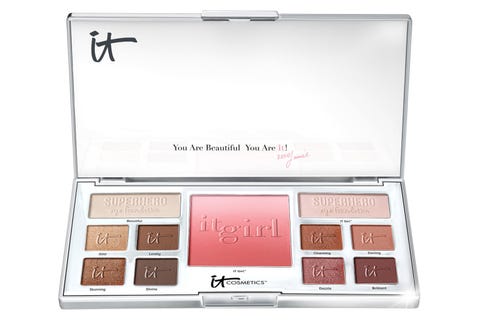 It Cosmetics It Girl Limited Edition Palette, $48
Some all-in-one palettes are kind of abominations to makeup (sorry; this is the truth corner over here), with shades you'd never actually wear on a daily basis. But this kit has exactly the shades you'd want to swipe on—i.e. neutral taupes and browns, and matte rose-golds and creams—plus an iridescent blush and eye primer that all incredibly pigmented and finely milled.

3
Revlon PhotoReady Color Correcting Pen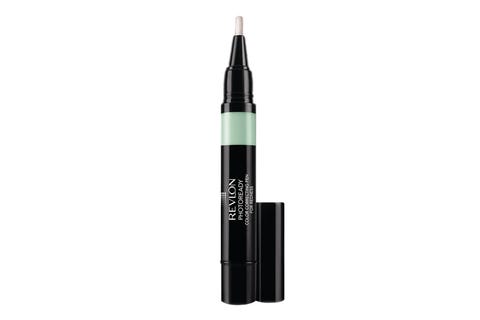 Revlon PhotoReady Color Correcting Pen, $11
Unless you're a makeup master (or someone with a ton of patience), color-correcting can be a confusing pain. Either the formulas are too opaque and chalky-looking beneath your makeup, or the sheer number of shades is overwhelming. But these creamy pens, which come in three shades, apply like concealer and blend down to a super-subtle finish, so it's honestly impossible to overdo it.

Swipe the green over zits and around your nose to neutralize redness, the salmon under your eyes to minimize dark circles, and the lavender across your cheekbones and on your chin and forehead to brighten sallow skin, then apply your foundation as usual. See? Easy.
4
Fenty Beauty Shimmer Skinstick in Yacht Life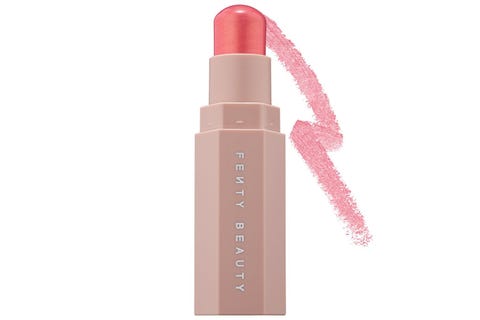 Fenty Beauty by Rihanna Match Stix Shimmer Skinstick in Yacht Life, $25
Unlike some pinky-peach blushes that end up looking too dusty or milky on practically every skin tone except for one, this shimmer-spiked cream stick blends down to a ridiculously sheer finish that gives your cheeks just the tiniest hint of iridescent color, making it easy to use as a highlighter or a blush, depending on your skin tone.

5
Urban Decay Vice Metal Meets Matte Lipstick Palette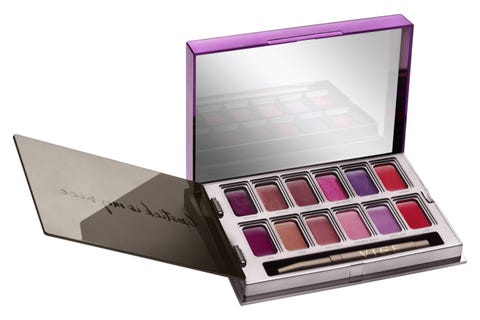 Urban Decay Vice Metal Meets Matte Lipstick Palette, $35
I know this seems like one of the gimmicky lipstick kits you had in 7th grade, but unlike the glitter-flecked one you got from Claire's for your birthday, this 12-shade kit is filled with sheer formulas (which honestly feel more like tinted lip balms than thick, drying lipsticks) that softly fade away after a few hours to a pigmented, long-lasting stain.

This content is created and maintained by a third party, and imported onto this page to help users provide their email addresses. You may be able to find more information about this and similar content at piano.io