Editors handpick every product that we feature. We may earn commission from the links on this page.
Found: The Best New Beauty Products to Try in Isolation
Scalp serums, body masks, and more to soothe your mind, body, and soul.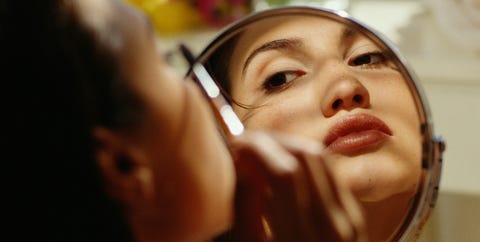 During heightened times of angst, worry, and uncertainty, beauty—and everything that encompasses it—is always there. Whether it be indulging in a luxuriating product to de-stress, or trying a new treatment to serve as a fun distraction from worrying, the power of products as a critical form of self-care is more important than ever before. During the global health crisis, I've found myself leaning on beauty products as a radical act of preservation. Doing something for yourself to feel good is vital. Supporting brands you love and small beauty businesses is vital. Treating your body with the utmost love and respect is vital. Gifting yourself or a friend a new product is a small act of kindness, which is vital.
Although the beauty landscape looks completely different now in the midst of COVID-19, there are still new launches that have landed in the market. Lots of the beauty brands listed below are doing their part give back to healthcare workers on the front lines. And, frankly, you don't need to search for an excuse to treat yourself to a new product. You deserve it. In this moment, spend time on yourself. Put on a full face of makeup to sit in your living room, or partake in a 15-step skincare routine to spoil yourself because you can. Ahead, 13 products to get you through.
This content is created and maintained by a third party, and imported onto this page to help users provide their email addresses. You may be able to find more information about this and similar content at piano.io