The 11 Best Detangling Combs and Brushes for Every Hair Texture
Because wash day doesn't need to turn into a wrestling match.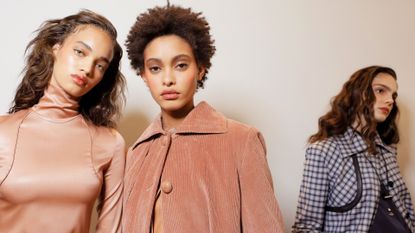 (Image credit: Getty Images ¦ Lorenzo Palizzolo)
For many of us, wash day is a self-care ritual, a sacred time set aside from our busy weeks to nurture our hair. The process usually starts with a thorough cleanse, (opens in new tab) followed by a nourishing conditioner, (opens in new tab) then ends with the oftentimes dreaded detangling phase. Let's face it: No matter your hair texture, detangling can be a doozy if you don't have the right tools. (opens in new tab) That's why we scoured the market, with every hair texture in mind, to present you with a hero lineup of detangling brushes. With these in hand, you'll glide through pesky knots and tangles with absolute ease.
Chelsea Hall is the Assistant Fashion and Beauty Editor at Marie Claire, where she covers celebrity style, fashion trends, skincare, makeup and anything else tied into the world of fashion and beauty