Editors handpick every product that we feature. We may earn commission from the links on this page.
73 Stunning Curly Hairstyles That Are All About That Texture
We would like to dedicate this love poem to our curls.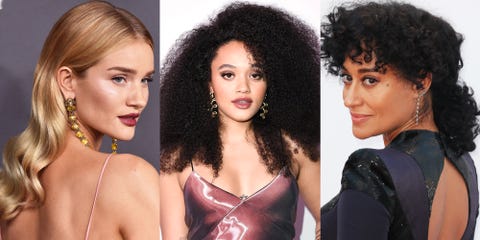 Calling all curls: this one's for you. It's time to talk texture, which comes in many different shapes and styles. There's no such thing as one single curl pattern. Even on your head, you have several different curl patterns! Nonetheless, your curls deserve to thrive, and there are endless ways to style them. Whether you're using a curling wand to create thick, bouncy curls, or studying up on how to amp up your own natural curl pattern, you'll find all the inspiration you'll ever need with these 73 screenshot-worthy styles, ahead.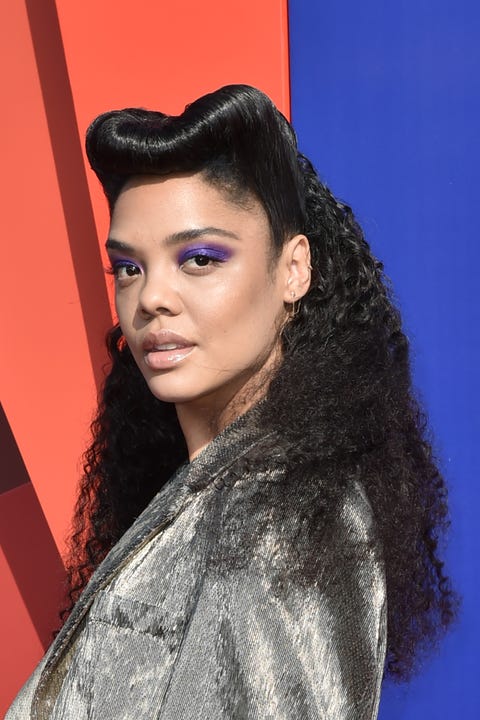 Tessa Thompson's Architectural Lewk
2020 is two months away. You might as well enter into a new decade with a futuristic curly style like Thompson's. Just imagine all the fire photos this head-turning style will give you.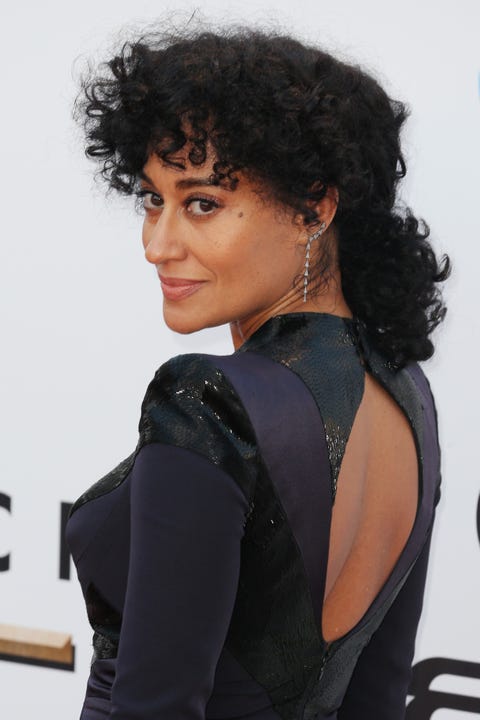 Tracee Ellis Ross's Curly Bangs
ICYMI: curly bangs are in. Here, Ross shows just how gorgeous face-framing tendrils truly are.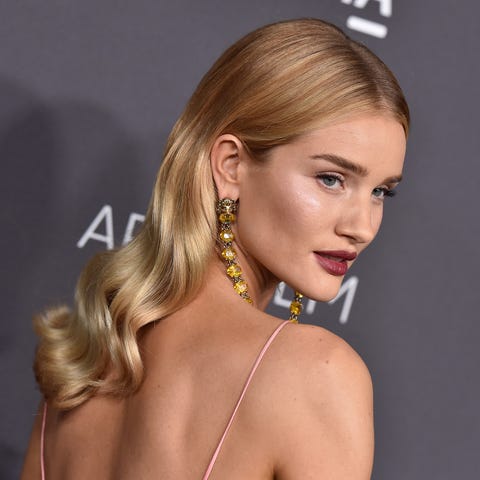 Rosie Huntington-Whiteley's Soft Spirals
Beautify a simple, pulled-back style with softly curled ends like Huntington-Whiteley. This style is peak glamour.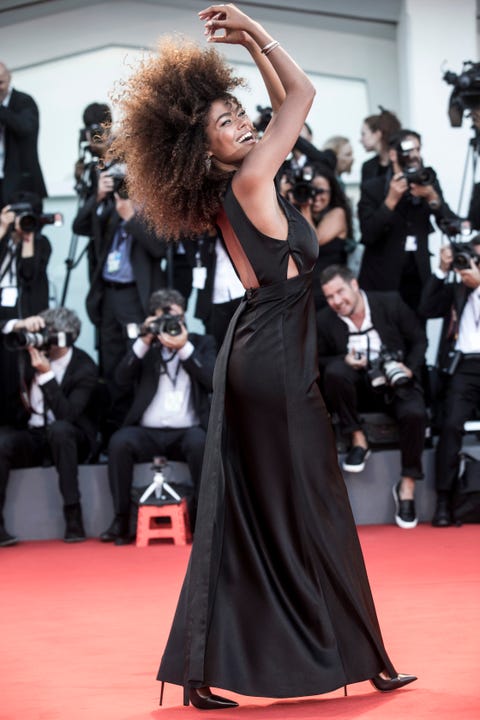 Tina Kunakey's Glorious Head of Hair
Can you even deal with all of Kunakey's beauty? If this photo doesn't make you want to rock the hell out of your curls, I don't know what will.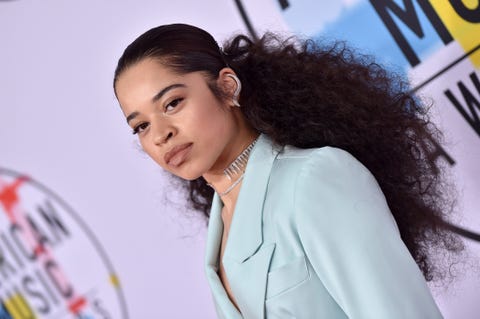 Ella Mai's Larger-Than-Life Ponytail
A tried-and-true way to escalate a slick-backed style quickly? A highly-textured ponytail my friend. Trick out your low pony with lots and lots of textured volume if you don't mind bringing the drama.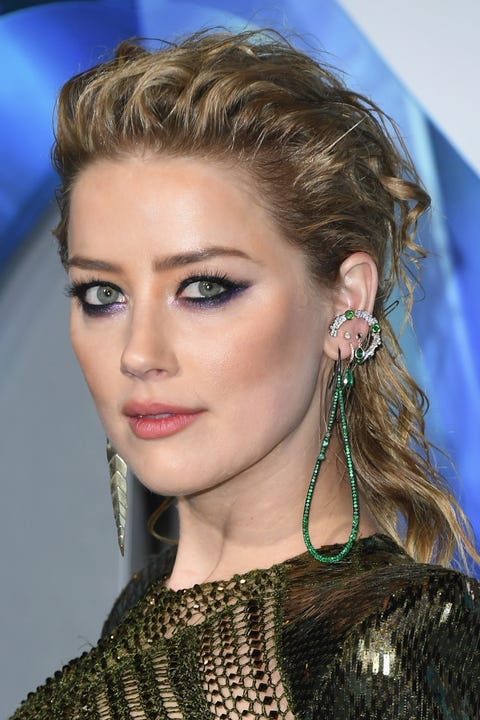 Amber Heard's Glossy Texture
Heard makes me want sultry, wet, lustrous curls (and a deep purple-dusted smoky eye) right TF now. HBU?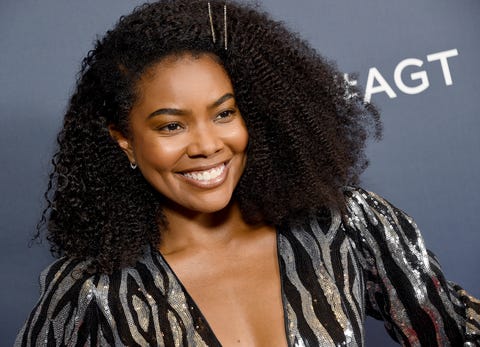 Gabrielle Union's Shoulder-Grazing Style
Union is evidence that a side-part and two bedazzled bobby pins is a curl recipe for the perfect red carpet look.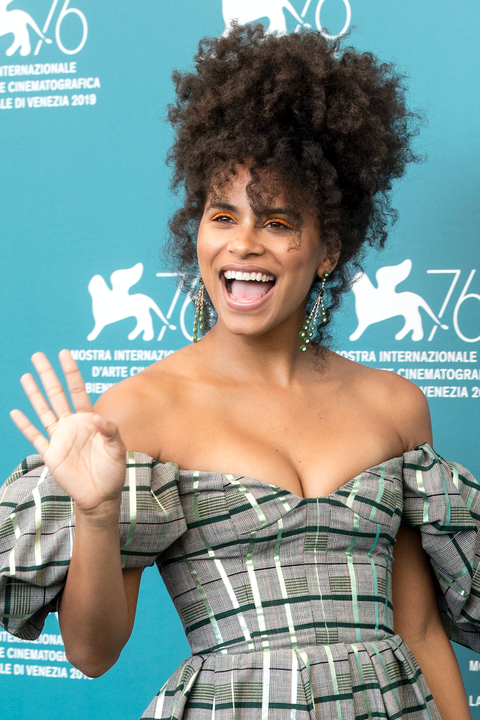 Zazie Beetz's Afro Puff
We need more afro puffs on the runway. I repeat: we need more afro puffs on the runway. This natural style looks so stunning on Beetz and is breaking down the limiting beauty barriers of what Hollywood used to look like.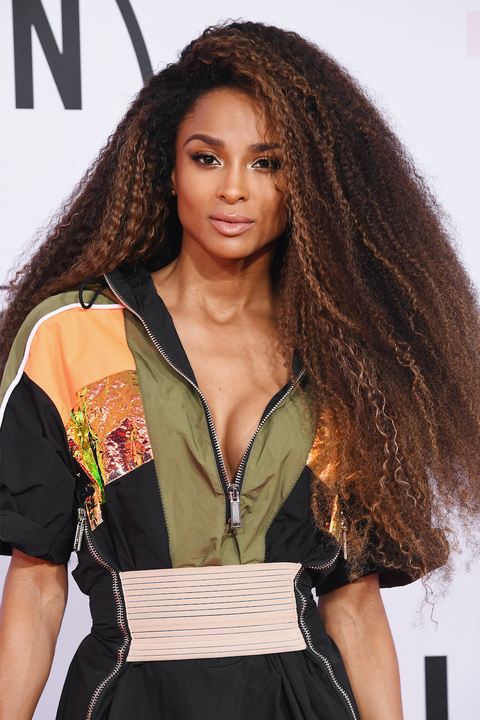 Ciara's Crimped Curls
Ciara made middle school crimps look cute again, but you can too. With this particular style, the more hair the merrier. Also, adding a few highlights will elevate the overall vibe.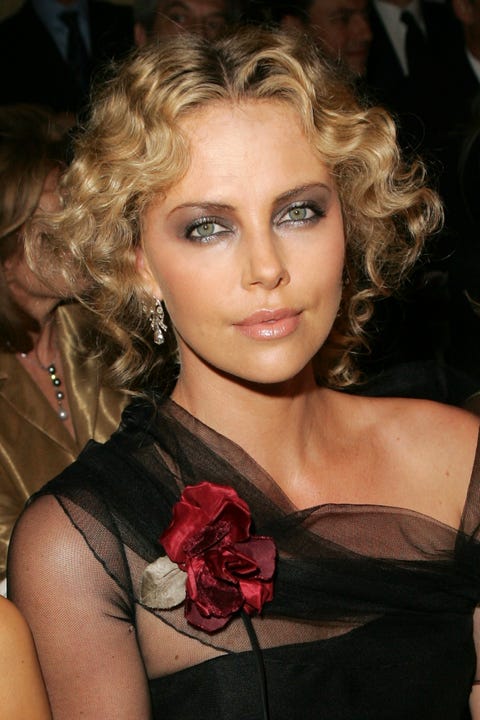 Charlize Theron's Classic Curls
Remember when Theron sat front row at at Christian Dior's 60th Anniversary show wearing romantic, wavy curls and a smoldering smoky eye? Same.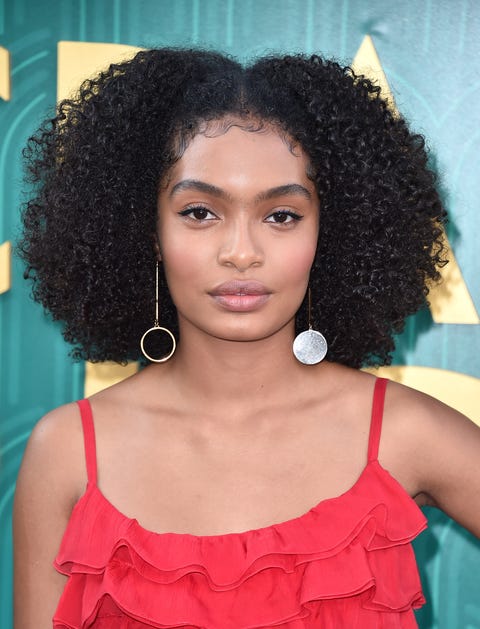 Yara Shahidi's Baby Hair
The accentuated baby hair, center part, tight coils = everything. To style your baby hair, use a rattail comb and Hick's Edge Pomade ($14) for a long-lasting hold.
Rosario Dawson's Tapered CurlHawk
Don't let a cool girl curly cut like this scare you away. Dawson proves a shaven side will take your curls to the next level.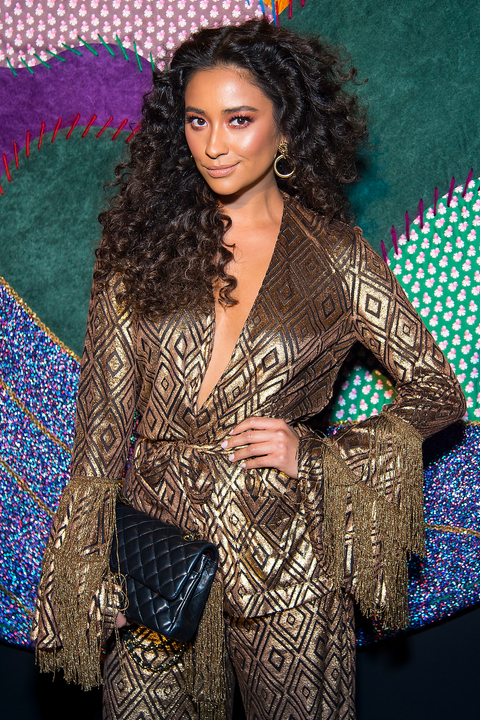 Shay Mitchell's '70s Disco Curls
If the 1970's is your favorite era, take your hair back in time with tightly textured curls and channel a disco queen like Mitchell.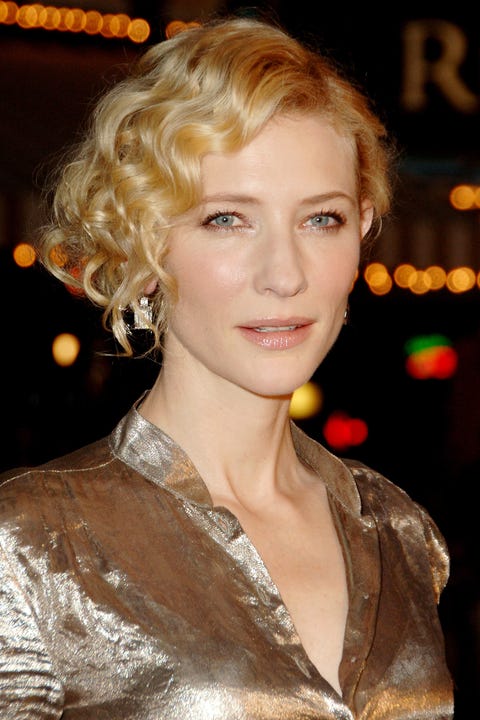 Cate Blanchett's Old Hollywood Glamour
The infamous s-wave, as gorgeously worn by Blanchett, is a classic curly style that will never ever retire. It dresses up your hair with timeless elegance that will never go out of style.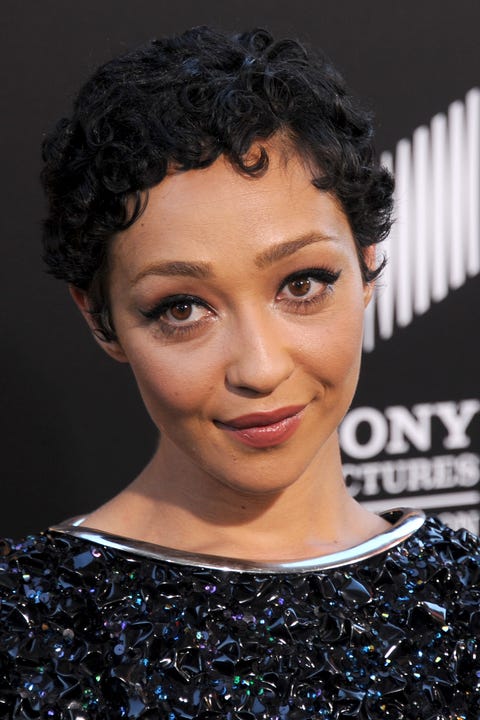 Ruth Negga's Cropped Curls
Textured curls work well with close-cropped cuts, too. Negga's small spiral curls add personality to her short style.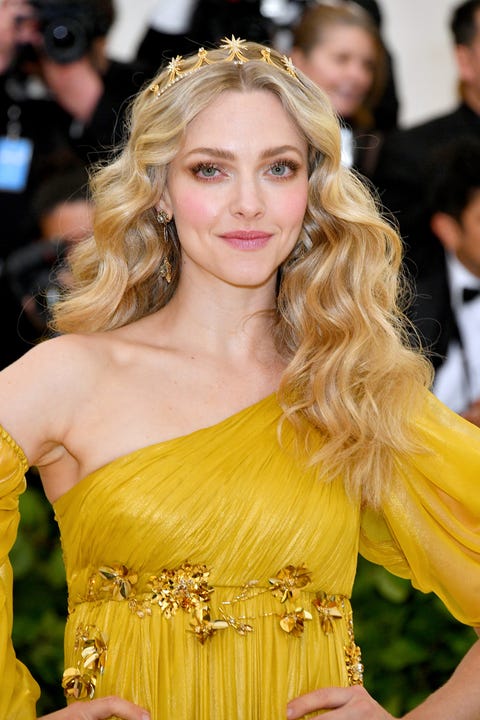 Amanda Seyfried's Crown of Curls
Regal curls, coming right up. Seyfried's brushed-out ringlets are equal parts wavy and defined. To mimic the look, use a medium-size barrel curling iron for definition, then use your fingers to separate each strand. Finish the look off with a paddle brush.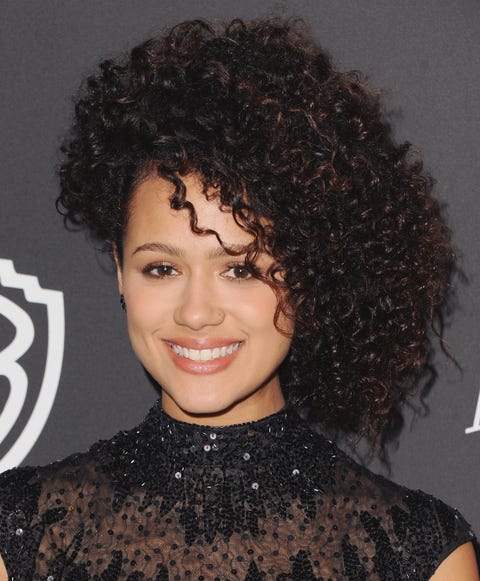 Nathalie Emmanuel's Side-Swept Curls
An easy way to add dimension and volume to your curls is by choosing your "best side" then having your hair follow suit. The trick is in the texture, which does not at all need to look uniform. So, use bobby pins for a loose but steady hold.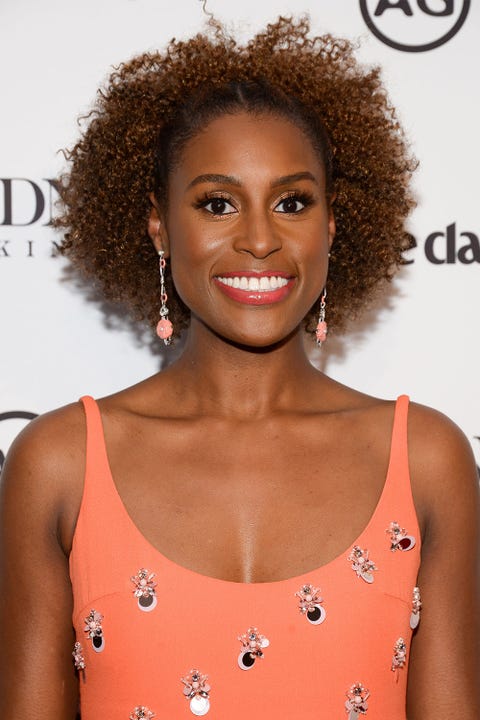 Issa Rae's Half-Slicked Ponytail
Rae's perfect sphere of kinky curls keeps her slicked-back ponytail from feeling too stiff or severe.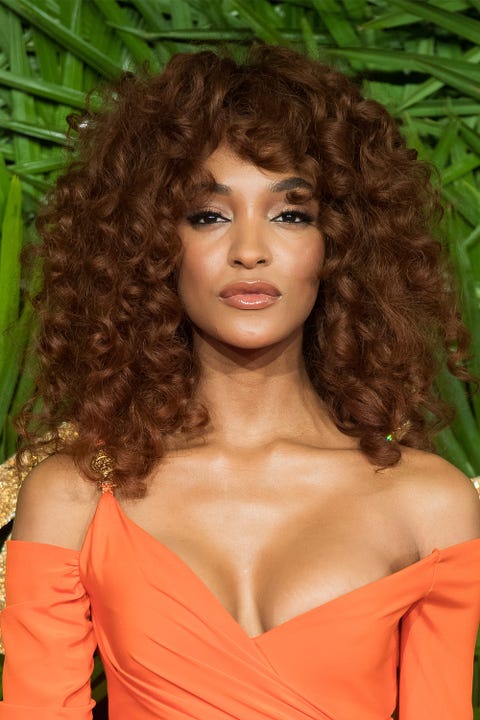 Jourdan Dunn's '70s-Inspired Curls
Big, voluminous, and straight-up glorious, Dunn's thick, shoulder-skimming curls are a thing of disco dreams (but without the teased and hairsprayed nightmare).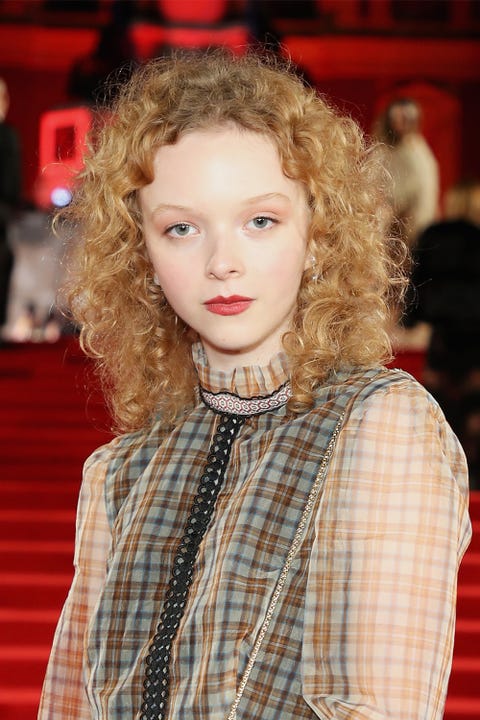 Lily Nova's Curly Lob
Please bow down to Nova's super-natural (and, honestly, supernatural) curls, which prove that frizz is anything but a bad word.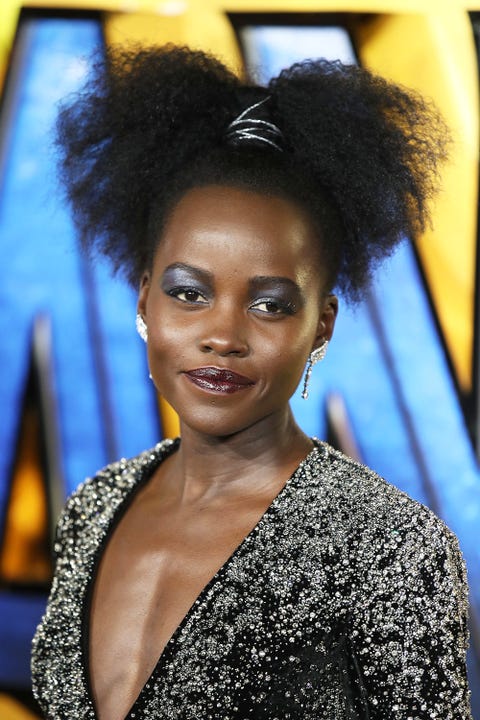 Lupita Nyong'o's Twisted Ponytail
Part ponytail and part topknot, Nyong'o's 'do is a curly sculpture. We'd suggest recreating this look at home, but unless you can finagle some sliver wrap and a zillion bobby-pins and combs, we'll leave this to the inspo boards, instead.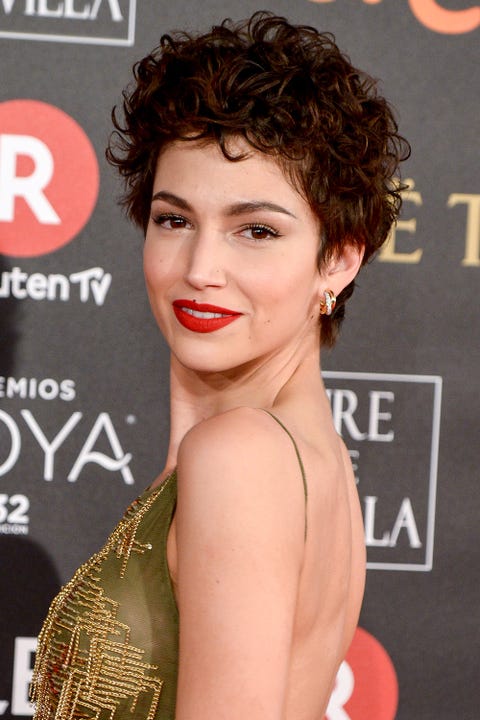 Ursula Corbero's Curly Pixie
"But I can't cut my hair short! I have curly h—" is what you were about to say, before you saw Corbero's insanely gorgeous curly pixie, which is the very definition of tousled and messy.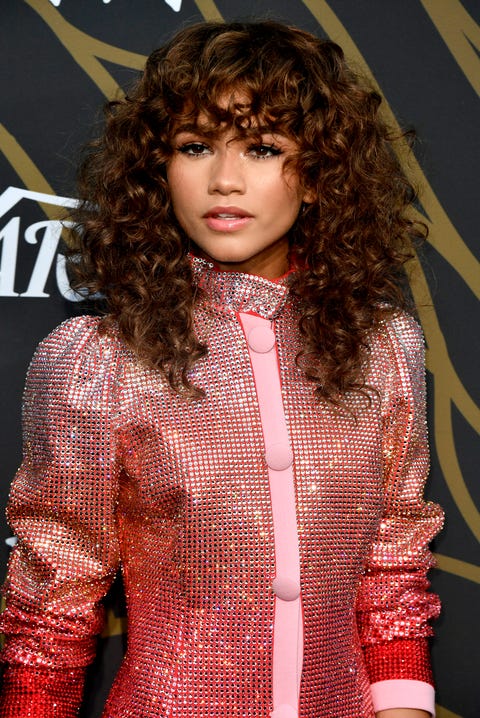 Zendaya's Shag-Inspired Bangs
It's hard to compete with a sparkly rhinestone suit, but the messy bangs and full curls easily hold their own.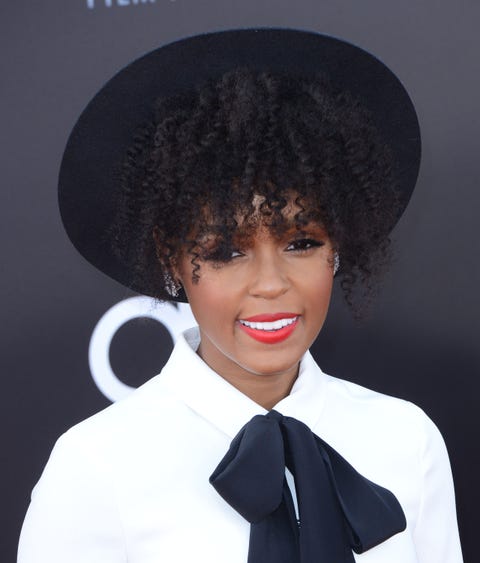 Janelle Monáe's Curly Pineapple
No one does hair accessories better than Janelle Monáe, and we're hooked on the cascade of tight curls spilling out from her hat.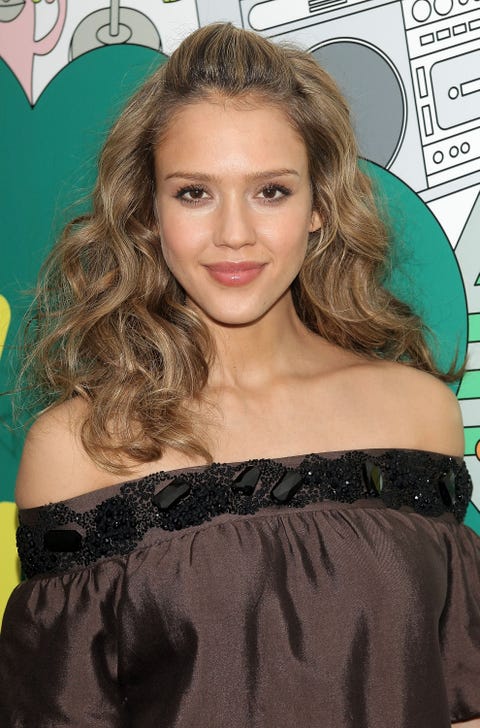 Jessica Alba's Pinned-Back Layers
If you're too busy to be bothered with anything hovering in your peripheral vision, sweep and pin your bangs straight back, and curl your shortest layers back to keep the rest of your hair away from your face.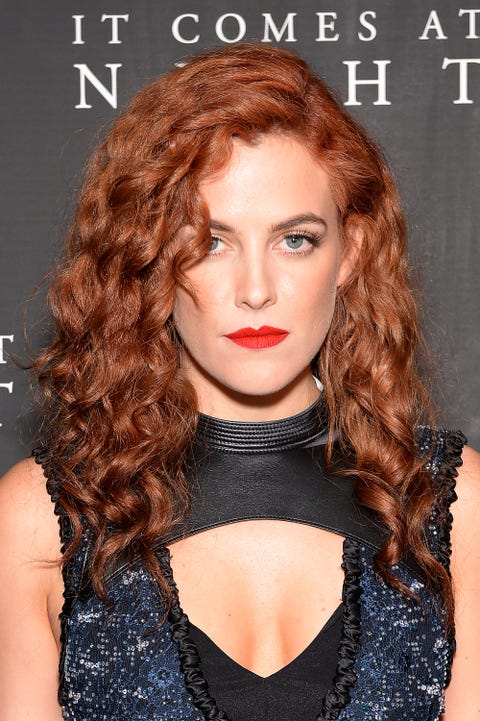 Riley Keough's Auburn Color
Striking without looking cartoon-ish, Keough's fiery red color is anything but boring.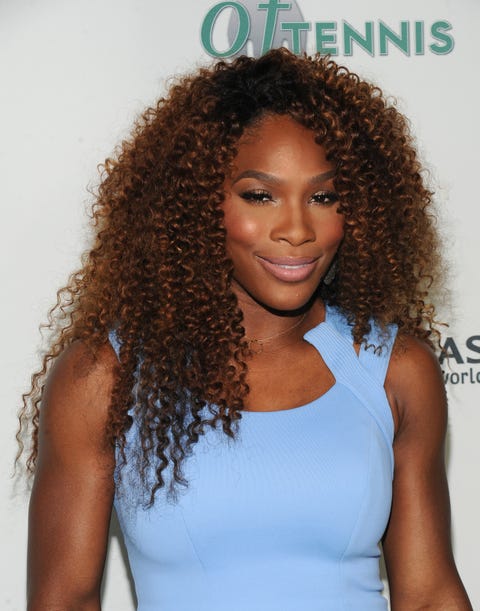 Serena Williams' Diffused Curls
A healthy amount of long layers keeps this look from feeling too heavy, while a good diffuser adds definition to her long curls.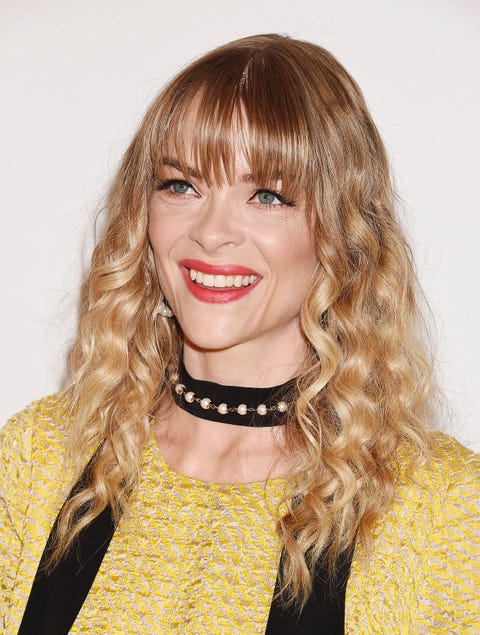 Jaime King's Long, Blunt bangs
The bouncy medium curls are par for the course, but the long, slightly shiny, wet-look bangs are something to experiment with when you're out of dry shampoo.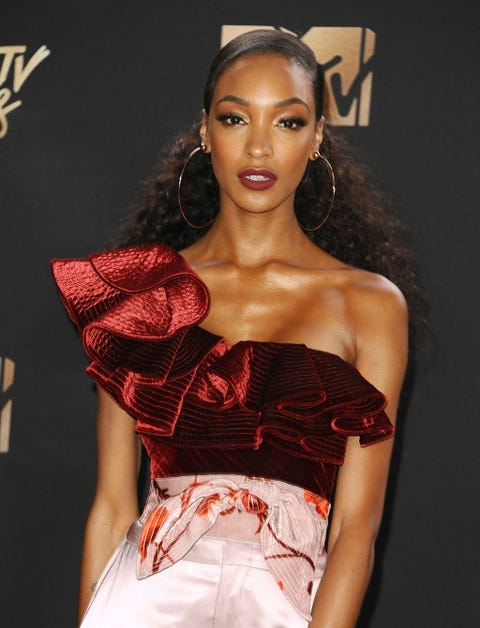 Jourdan Dunn's Pulled-Back Style
The Jourdan Dunn version of "business in front, party in the back": a sleek crown and brushed-out curls at the back.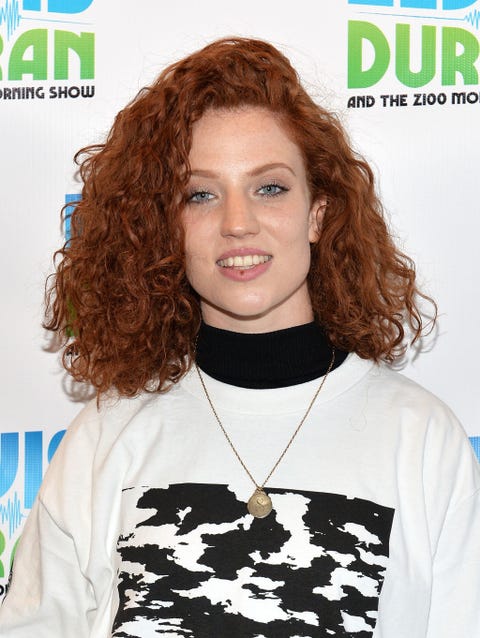 Jess Glynne's Curly Lob
Further proof that the lob works in every iteration, even with thick, brushed-out curls.
This content is created and maintained by a third party, and imported onto this page to help users provide their email addresses. You may be able to find more information about this and similar content at piano.io