The A to Z Guide to Great Skin
Your guide to fabulous skin.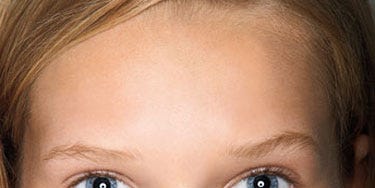 Get great skin now with these expert tips. Plus, get 26 more skin tips here.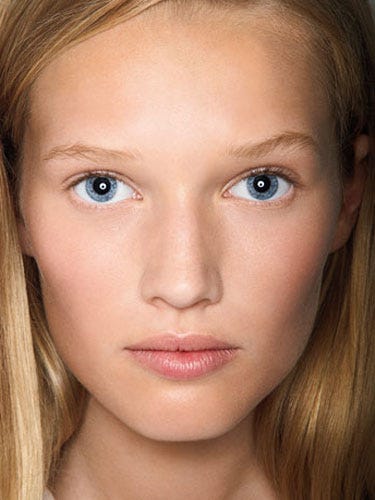 Skin A to Z
A, ANTIOXIDANT By preventing and repairing free-radical damage from sun and pollution, these nutrients, when applied, keep wrinkles, brown spots, and other signs of aging at bay. MC RECOMMENDS: MD Skincare Hydra-Pure Antioxidant Firming Serum
Skin A to Z
B, BOTOX Annual sales of this wrinkle relaxer have surpassed $1 billion. But new muscle-paralyzing toxins Reloxin (awaiting FDA approval this year) and Puretox (in clinical trials) will offer some stiff competition.
Skin A to Z
C, CALORIE RESTRICTION The choice is yours: Lower your calorie intake by a third or add antiaging resveratrol (from grape skins) to your regimen. Both send your body into survival mode, which can increase your lifespan and help maintain youthful-looking skin. But before you start drowning your liver in cabernet, know that the recommended 2500 mg per day requires 15 glasses of red wine. MC RECOMMENDS: Estée Lauder Re-Nutriv Ultimate Youth Creme with Resveratrate (a super-potent resveratrol concentrate)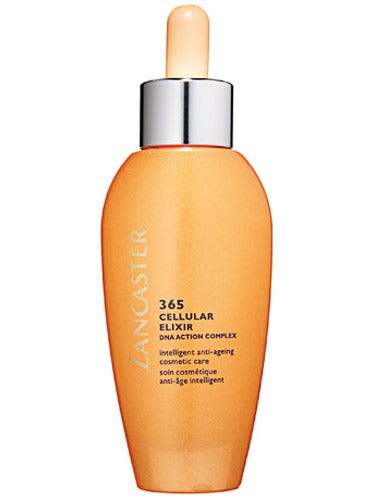 Skin A to Z
D, DNA Can't blame your family for everything. Genes do play a part, but lifestyle is a better indicator of how skin will age. "My mother didn't have a single line, but her mother had wrinkles like a Shar-Pei," says Manhattan dermatologist Dr. Patricia Wexler. "Guess who worshipped the sun?" Reverse mild damage now with antioxidants and enzymes; more severe DNA changes can lead to cancer. MC RECOMMENDS: Lancaster 365 Cellular Elixir DNA Action Complex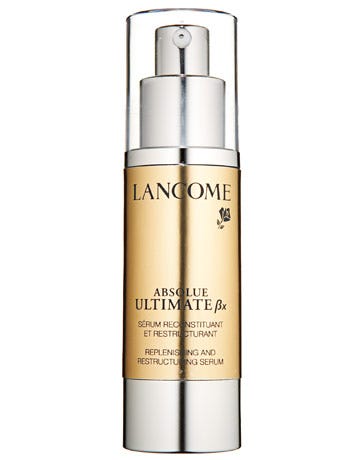 Skin A to Z
E, ESTROGEN As estrogen levels decline, moisture and collagen also dip. Oral hormone-replacement therapy is risky, so try an estrogen cream to fortify skin instead. MC RECOMMENDS: Lancôme Absolue Ultimate Bx Serum (with plant estrogen wild yam)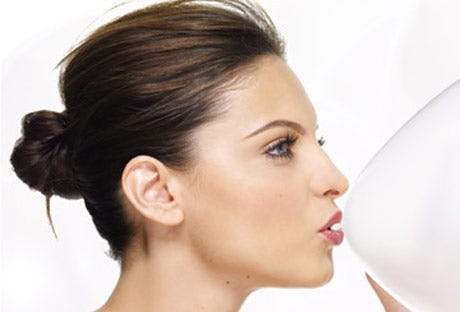 Skin A to Z
F, FILLER With minimal risk and downtime, injectable fillers offer facial lines a temporary youth booster. Thicker formulas like Restylane can stimulate skin's own collagen production.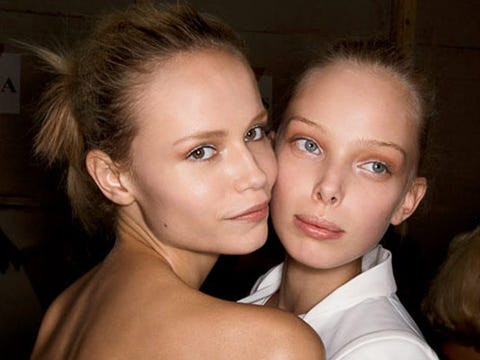 Skin A to Z
G, GLYCATION A process where blood-sugar molecules bond to protein, making them stiff, like caramel. "Glycation breaks down collagen, rendering skin more vulnerable to wrinkling and sagging," says Miami dermatologist Dr. Fredric Brandt. MC RECOMMENDS: Dermalogica AGE Smart MAP-15 Regenerator (with vitamin C to repair collagen)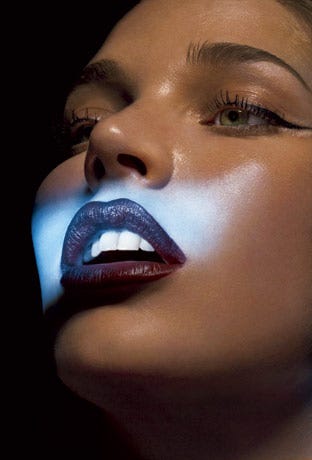 Skin A to Z
H, HYDROQUINONE While this skin-lightener is banned in the European Union and Japan (in high doses it's a carcinogen), many American derms still champion hydroquinone's efficacy and safety. Meanwhile, several beauty companies have switched to natural pigmentation correctives like licorice and soy. MC RECOMMENDS: Chanel Precision Sublimage Essential Regenerating Concentrate Serum (with licorice root)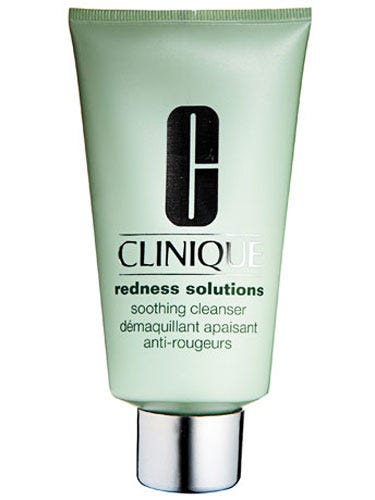 Skin A to Z
I, INFLAMMATION Stress to the skin can leave you red, broken out, and wrinkled. Calming formulas undo damage. MC RECOMMENDS: Clinique Redness Solutions Daily Relief Cream, Soothing Cleanser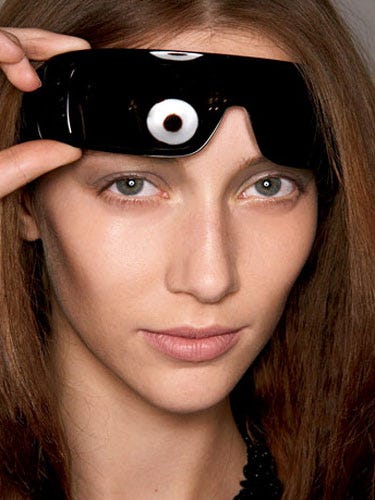 Skin A to Z
J, JOHNS HOPKINS This leading skin research institute's latest finding? Broccoli is the new sunscreen. Rather than absorb UV rays or create a physical block like sunscreen, the vegetable extract sulforaphane stimulates cellular production of protective enzymes, fortifying and safeguarding skin for several days.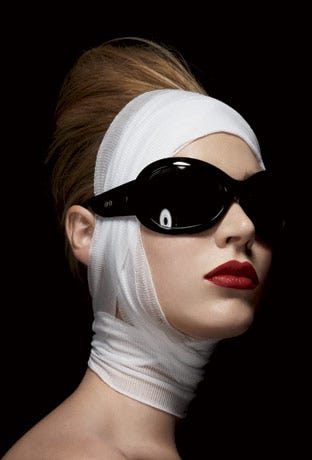 Skin A to Z
K, KELOID These raised scars can now be minimized with UVA1 light (MultiClear), lasers, or red light-emitting diodes (LEDs).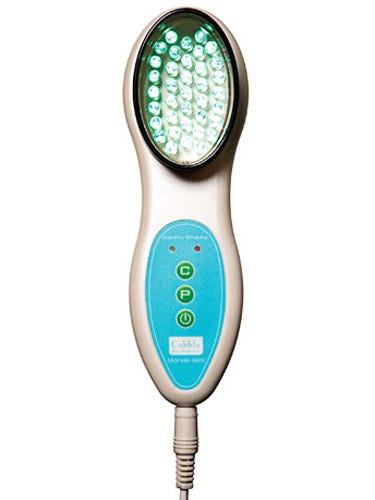 Skin A to Z
L, LIGHT THERAPY New, gentler technologies, like fractional-resurfacing lasers (Fraxel) and LEDs, are popular options for smoothing wrinkles, fading age spots, and treating acne. The lights are so safe, there are even some at-home versions. MC RECOMMENDS: Marvel-Mini Red for wrinkles, Green for brightening, Blue for acne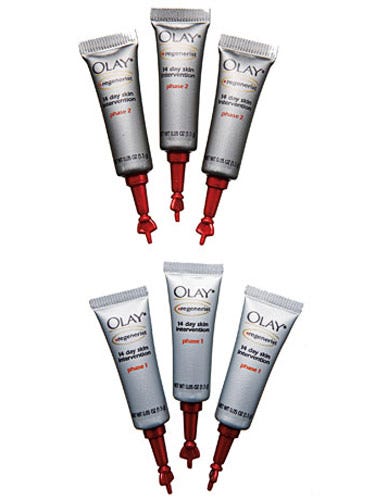 Skin A to Z
M, MOISTURE BARRIER "The skin's main function is to shield the body from bacteria, viruses, and other invaders," says Los Angeles dermatologist Dr. Howard Murad. "Naturally, when skin is severely dry or irritated, its barrier function is compromised, and you can get sick." Especially in winter, avoid drying cleansers and replenish with a rich moisturizer. MC RECOMMENDS: Olay 14-Day Skin Intervention (left), Johnson's Baby Oil Wash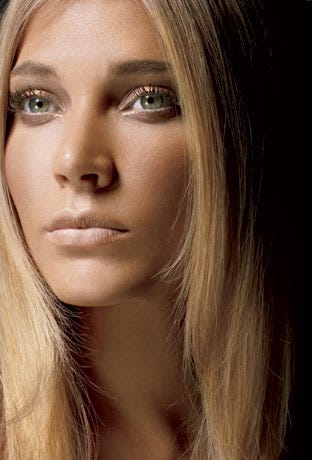 Skin A to Z
N, NATURAL There's no regulation for "natural" products by the government, but at least you can know for sure that your latest eco-potion is organic: Check the label for certification from the USDA (in Europe, it's EcoCert; in the U.K., The Soil Association). These seals mean the ingredients are at least 95 percent organic. MC RECOMMENDS: Origins Nourishing Face Lotion, which has the USDA organic seal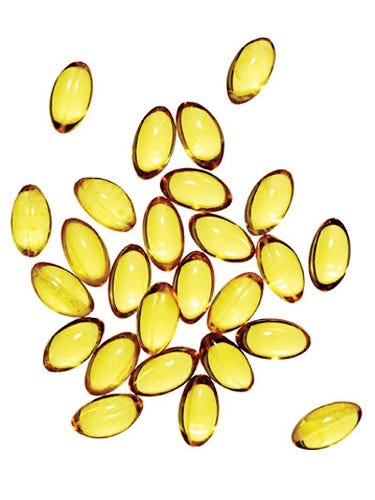 Skin A to Z
O, OMEGA-5 Derived from pomegranate oil, this antioxidant and anti-inflammatory essential fatty acid increases hydration and firmness. MC RECOMMENDS: Pomega5 Organic Pomegranate Seed Oil Complex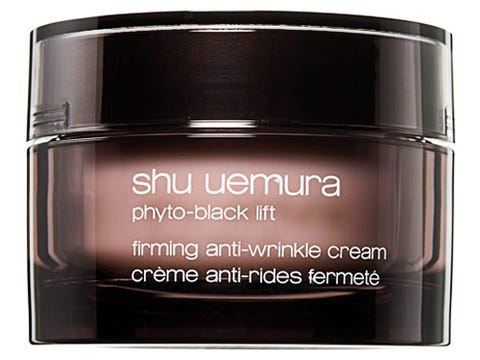 Skin A to Z
P, PROBIOTICS Beneficial bacteria that improve immunity. ("Probiotic is skincare's buzzword of 2008," proclaims Bryan Meehan, founder of Nude Skincare.) Prevalent in fermented foods like yogurt, pickles, and soy sauce, in topical form they reduce inflammation, clear up acne, and boost hydration. MC RECOMMENDS: Shu Uemura Phyto-Black Lift Firming Anti-Wrinkle Cream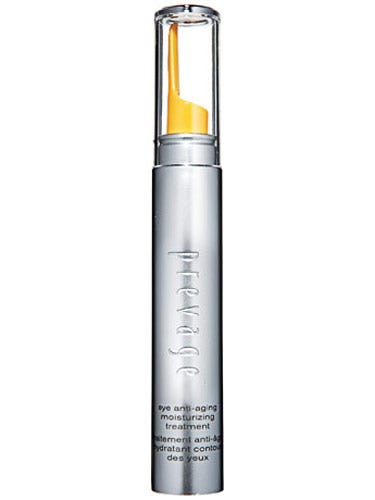 Skin A to Z
Q, VITAMIN Q Also known as Coenzyme Q10, this vitamin is the basis of super-antioxidant idebenone. MC RECOMMENDS: Prevage Eye Anti-Aging Moisturizing Treatment (with idebenone to treat wrinkles)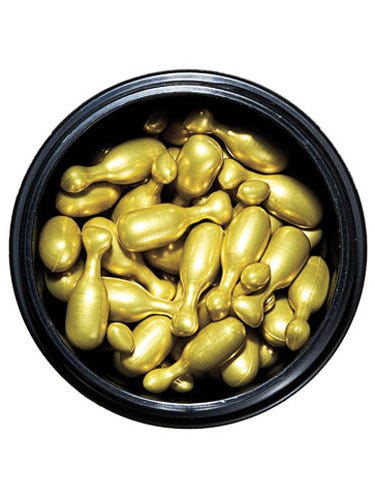 Skin A to Z
R, RETINOIDS Able to boost collagen growth and speed up cell turnover, these vitamin A derivatives address almost every skincare issue: acne, UV damage, dullness, blackheads, and wrinkles. MC RECOMMENDS: Philosophy Booster Caps Retinol Capsules (left), Peter Thomas Roth Un-Wrinkle Night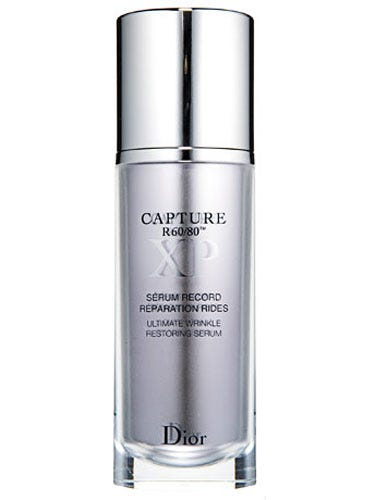 Skin A to Z
S, STEM CELLS Scientists in Japan just figured out a way to rewire adult skin stem cells to produce any muscle, bone, and organ in the body (just like embryonic stem cells). But free-radical damage still kills off stem cells, resulting in the slower reproduction and repair associated with aging. New skincare breakthroughs focus on protecting stem cells while making skin look younger in the process. MC RECOMMENDS: Dior Capture R60/80 XP Serum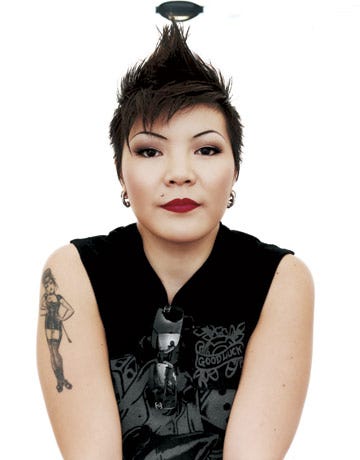 Skin A to Z
T, TATTOOS Unless you don't mind always seeing an ex's name on your skin, consider Freedom-2, the first easily erasable tattoo ink. This pigment was designed for laser removal; just one treatment is needed. If only erasing remnants of train-wreck relationships were as easy.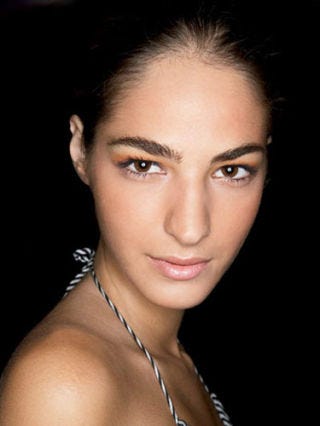 Skin A to Z
U, ULTRASOUND You don't have to be pregnant to reap the benefits of ultrasound. High-frequency sound waves have been found to revitalize skin tissue, producing a tightening effect, and also to dissolve fat in specifically targeted areas. Think of it as incision-free liposuction.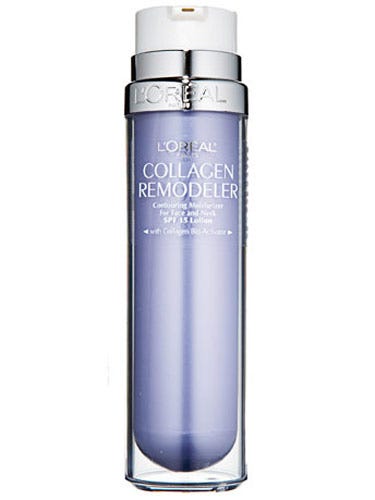 Skin A to Z
V, VOLUME Facial volume loss makes cheeks hollow and skin sag. Plump up skin and bones with collagen-boosting peptides. MC RECOMMENDS: L'Oréal Collagen Remodeler Contouring Moisturizer SPF 15 and Night Lotion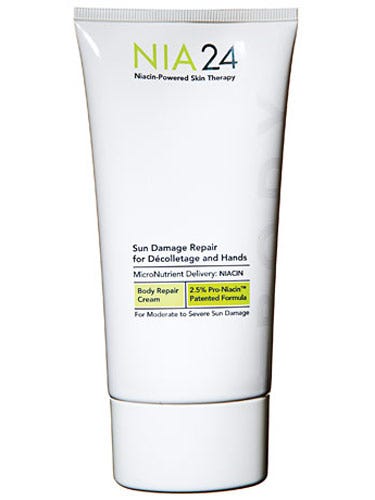 Skin A to Z
W, WOUND WISDOM Skincare scientists are mining burn- and wound-healing technology for use in renewing and firming the derm. New topical treatments use niacin and growth factors to improve skin texture and accelerate DNA repair. MC RECOMMENDS: NIA 24 Sun Damage Repair for Décolletage and Hands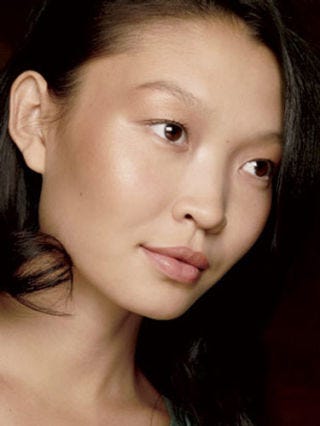 Skin A to Z
X, XANTHELASMA These tiny bumps under the eyes are actually fat deposits and a sign of high cholesterol. Not to be confused with milia, deposits of calcium that also appear in this area but are less serious. "Milia are usually caused by heavy pore-clogging creams," explains Wexler.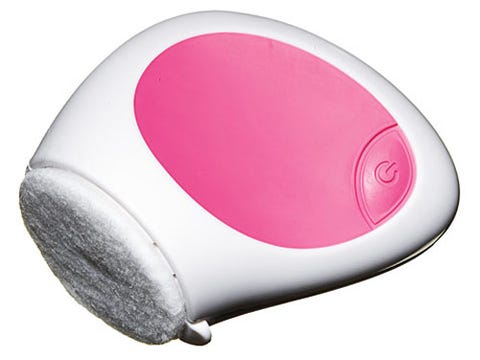 Skin A to Z
Y, YOUTH Young skin renews itself every 28 days, but the aging process puts the brakes on natural exfoliation, collagen production, and moisture retention. Keep cell turnover moving with at-home exfoliators and brighteners. MC RECOMMENDS: Neutrogena WAVE Power Cleanser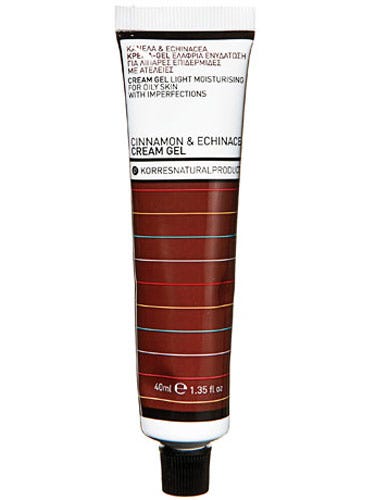 Skin A to Z
Z, ZITS In case you haven't heard this one: Don't. Ever. Pop. Them. MC RECOMMENDS: Korres Cinnamon & Echinacea Cream Gel, Cinnamon & Thyme Gel, Cinnamon & Natural Clay Mask.
This content is created and maintained by a third party, and imported onto this page to help users provide their email addresses. You may be able to find more information about this and similar content at piano.io