10 Beauty Disasters... And 10 Beauty Solutions!
And pro advice for how to resolve them.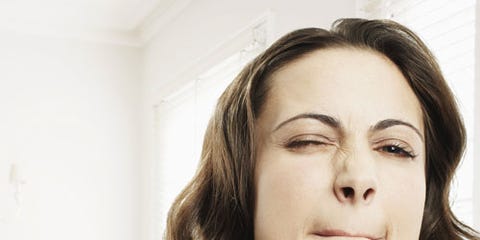 And pro advice for how to resolve them.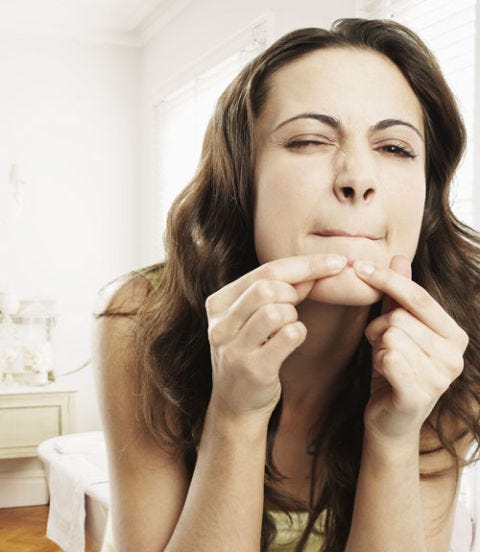 The Unexpected Zit
We've all been there: Go to bed with a clear complexion, wake up with blemishes.
SHRINK AND DESTROY "Gently press an ice cube over the pimple to reduce inflammation, then try a spot treatment with benzoyl peroxide to dry it out and kill bacteria," says dermatologist Dr. Sapna Westley. Or crush an aspirin tablet (it contains salicylic acid) into a paste with water and dab on.
GET HIGH TECH The latest fix? At-home LED devices like Tanda Clear+ ($195) that use blue light and sonic vibration to kill acne-causing bacteria.
SQUEEZE IF YOU MUST Dermatologist Dr. Amy Wechsler insists that you at least avoid using your hands to do the deed. "Apply a warm compress for five to 10 minutes, then take two Q-tips and use gentle, even pressure," she says. "Then dab dry and apply a little antibiotic ointment."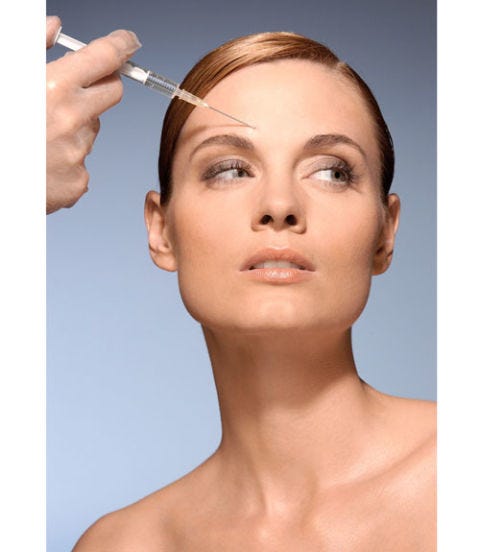 Derm Visit Side Effects
While basic cosmetic derm treatments like lasers and Botox and other injectables can be quick, easy, and, for the most part, painless, the telltale bruising and redness--which can last for a few days after--isn't exactly a pretty sight.
TAKE ARNICA Dr. Anne Chapas, director of Union Square Laser Dermatology in New York City, recommends her patients take the supplement orally (before the treatment) and apply it topically (after) to reduce bruising.
CAMOUFLAGE Use a foundation with yellow undertones to address redness or discoloration until it fades.
ZAP IT Patients who demand a quick fix can slip in for a V-Beam laser treatment. "Just two millisecond zaps breaks up the bruise in 24 hours," Chapas explains.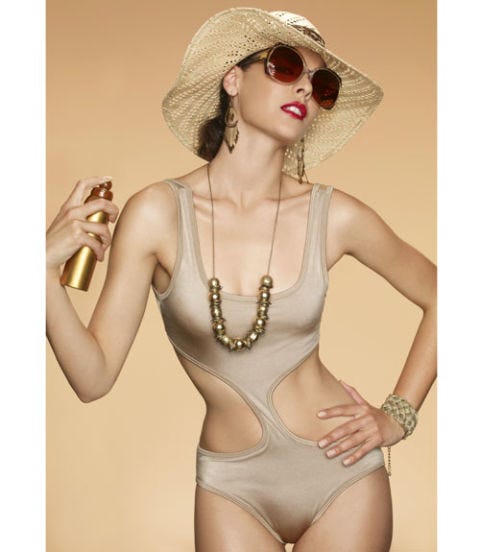 Blotchy Self-Tanner
Nothing takes away from a golden glow quite like a streak or splotch.
PREVENTION IS KEY Exfoliate first to create an even plane for the bronzer to adhere to; moisturize thoroughly, concentrating on dry patches like elbows and knees; apply bronzer with a mitt for the most even results; wait until it's dry; and change into loose cotton clothing.
ERASE MISTAKES Bronzing expert and aesthetician Nichola Joss recommends investing in a bottle of St. Tropez's Tan Detox to remove blotchiness. "It's a bath oil with lavender, lemon, and hazelnut oils," says Joss. "Soak in it and massage your skin in a circular motion with an exfoliating cloth to help remove buildup." Then steer clear of self-tanner for at least 12 hours.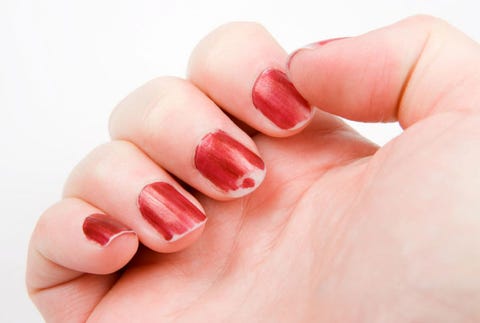 Broken or Chipped Nail
One fallout of daily computer duty: a shortened manicure life.
DAMAGE CONTROL At the first sign of a break, Creative Nail Design pro Roxanne Valinoti advises clipping or filing to the broken point if possible. "If it is a low tear, 'patch it' with a few coats of polish, followed by a topcoat," she says. "If you don't have polish at your disposal, anchor the nail for the time being with a clear piece of Scotch Tape."
BUFF IT If polish chips post-mani, Valinoti suggests gently buffing out the nick, then filling in with a thin coat of the same color.
STRENGTH-TRAIN Because brittle nails tend to split more easily, applying a nourishing product, like CND's SolarOil ($12), daily will add flexibility and prevent breakage. And to avoid future mishaps, beauty insiders swear by the company's Shellac gel manicure, which resists chipping for two weeks.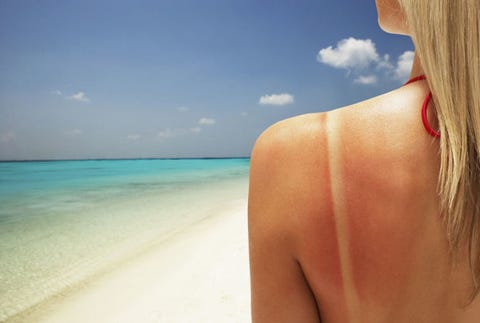 Serious Sunburn
Your fresh-from-the-island glow has morphed into a lobster-like burn.
CHILL OUT Take an over-the-counter anti-inflammatory like aspirin or ibuprofen, apply a cool compress soaked in equal parts milk and water, and dab on a 1 percent hydrocortisone cream to calm inflammation fast, advises NYC dermatologist Dr. Heidi Waldorf.
COVER UP If staying locked up for a few days isn't an option--say you've got an event to attend or, even more distressing, a job interview--celebrity makeup artist Andrew Sotomayor suggests camouflaging redness with a creamy, yellow-based liquid concealer to help minimize the look of dry, peeling skin. Just "moisturize like crazy" before you apply, says Miami-based derm Dr. Joely Kaufman-Janette, who also recommends using a green-tinted primer.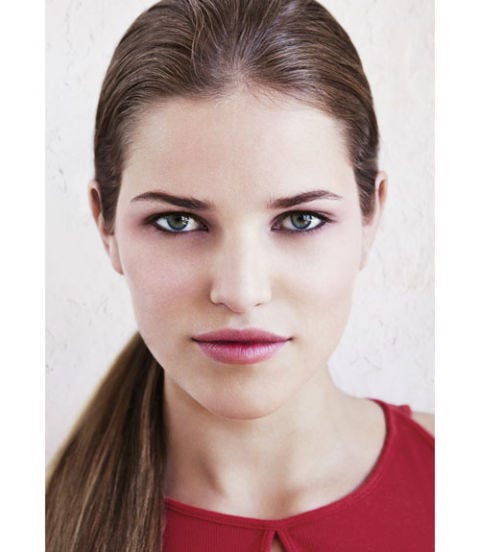 Greasy Hair
For some, a blowout can endure nearly a week without any greasiness surfacing; others can't count themselves so lucky.
SHAMPOO SMARTER "Concentrate the shampoo at the roots, behind the ears, and at the nape of the neck where there is the most oil production so it doesn't bleed through the hair," explains hairstylist Rodney Cutler. "Massage with the balls of your fingers in a circular motion, but don't use nails because it will create breakage at the roots."
DRY OUT When oil makes a midday appearance, flip hair upside down and generously douse it at the roots with a dry shampoo. "Another option to try is witch hazel on a cotton pad tapped onto your scalp," adds celebrity stylist Jenny Cho.
GO WITH IT Stylist Theodore Leaf suggests embracing the oil. "Create a deep side part and pull into a tight, low ponytail, then use hairspray [like Suave Professionals Touchable Finish Extra Hold Hairspray, $3] to clean up flyaways and make it shine," he says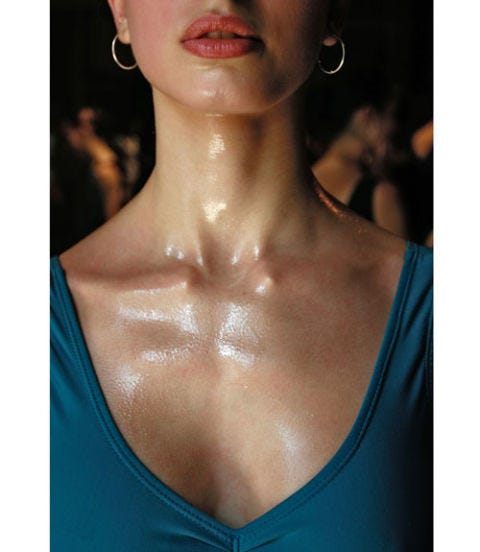 Noticeable Sweating
Generally, the tendency toward excessive sweating (aka hyperhidrosis) is an inherited trait, but it can also come on suddenly.
SWITCH YOUR DEODORANT Start using an over-the-counter, clinical-strength antiperspirant twice a day.
SEE AN M.D. "A doctor can prescribe a pill to reduce sweating [Robinul, an anticholinergic] to be taken daily or before a big event," says Westley. "She can also make sure there is no issue with your thyroid, other hormonal conditions, or diabetes."
CONSIDER BOTOX "Injections can make a big difference for underarms, palms, and soles, reducing sweating by 75 percent, with results lasting up to six months."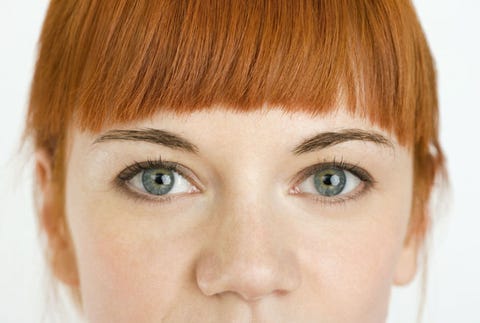 Crooked or Too-Short Bangs
A bit overzealous with the shears during your DIY trim?
HIDE THE EVIDENCE "Try pulling from a farther-back section to cover up the too-short bangs and, depending on the length, sweep them to the side or braid in short pieces with longer hair to mask the problem," advises Bumble and Bumble stylist Roz Murray.
SWITCH YOUR PART If bangs are uneven, this move will camouflage your mistake.
GET ANOTHER CHOP Cutler suggests you simply trim the rest of your hair to match. "If the fringe is crooked, make the rest of the hair layered and choppy," he says. "Then the bangs will match."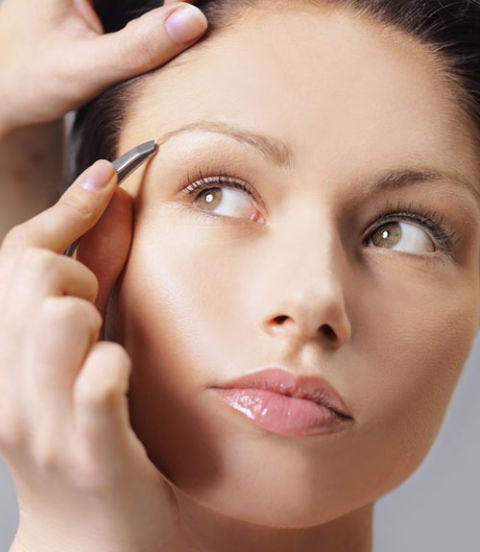 Overplucked Brow
Bringing arches back from dangerously thin territory requires a two-step approach.
REBUILD The latest generation of brow-enhancing serums can help with regrowth: Anastasia's Brown Enhancing Serum Advanced ($45) uses a peptide formula that, according to the brow guru herself, strengthens sparse brows and prevents fallout.
FAKE IT Soul Lee, grooming specialist at Manhattan's Spa 1851, suggests filling in with a shadow for extra control of color and blendability--find one that matches your brow color or is one shade lighter, never darker. "Brush the brow with a clean mascara wand to expose the line, then begin filling in with light, short strokes and spread color evenly," says Lee. "Finish with clear mascara."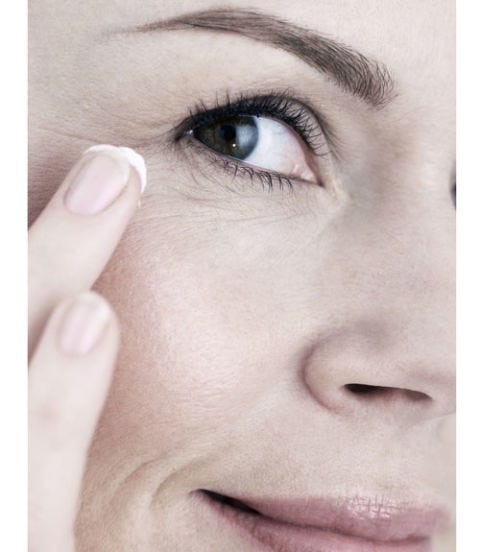 Under-Eye Circles
Sometimes it's not just late nights that are to blame: Eye-rubbing, allergies, and genetics can also be culprits.
TRY AN ANTIHISTAMINE "The release of histamine induces edema under the eye and dark circles," explains derm Dr. Zoe Draelos. "An over-the-counter medication such as cetirizine may reduce them."
APPLY "WAKE-UP MAKEUP" Celeb makeup artist Kara Yoshimoto Bua advises hydrating the area with a non-oily cream (try Chanel Ultra Correction Lift Total Eye Lift, $100). "Use lightweight, pigmented foundation to cover inside along the bridge of the nose and under eyes, blending out to cheeks," says Yoshimoto Bua. "Then use a highlighter on darker areas under bags and blend by dotting with ring finger. For very dark areas, use a more pigmented concealer and dot and blend again."
GET PROFESSIONAL HELP "Sometimes there is an indentation in the tear trough area under the eye, and a dermatologist can inject Restylane filler to help," says Wechsler.
This content is created and maintained by a third party, and imported onto this page to help users provide their email addresses. You may be able to find more information about this and similar content at piano.io