Gwyneth Paltrow Has Bette Midler to Thank for Her Amazing Hair Color
Marie Claire Image Makers Tracey Cunningham and Adir Abergel play a fast game of "Quick Fire Beauty."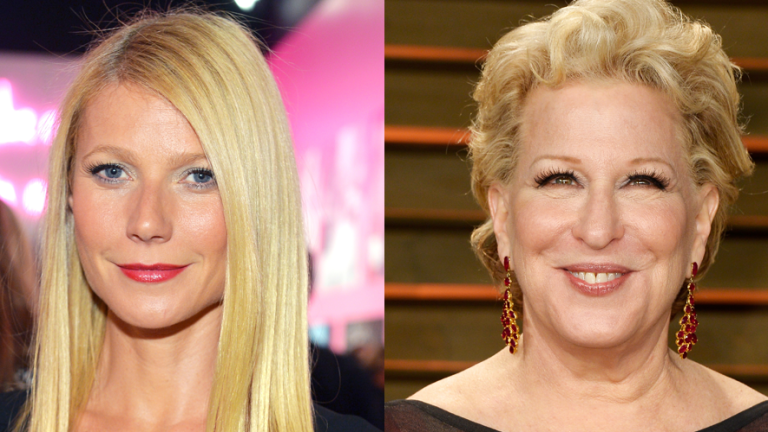 (Image credit: Getty Images)
Gwyneth Paltrow, Emma Stone, Donald Trump—they've all got amazing hair, right? But if you've ever taken a moment to consider if Gwyneth Paltrow's lovely locks are just a natural *blessing*, we're here to ruin the fantasy and tell you the story of when Bette Midler was a lamaze coach. Because it all begins there. Really.
To understand how Image Makers Tracey Cunningham and Adir Abergel came to be the hair geniuses they are today, we asked them to play a lightning-fast game of "Quick Fire Beauty" with our very own senior fashion editor, Zanna Roberts Rassi. Many revelations ensued. (The best drug-store dry shampoo brand? We'll get to that later.)
But back to Gwyneth's mane. Cunningham credits Midler as the celebrity who jumpstarted her career, way back when she was working as the actress' nanny. Midler saw Cunningham's talent and put her through beauty school, before later becoming Cunningham's lamaze coach when she was having her son. (Yes, truly.)
Check out the video below (brought to you in partnership with the E! Style Collective) to learn how to use your Instagram to create style magic and why you only need $10 for amazing dry shampoo.
Follow Marie Claire on Instagram for the latest celeb news, pretty pics, funny stuff, and an insider POV.