Editors handpick every product that we feature. We may earn commission from the links on this page.
The Beauty Essentials That Keep Us Alive During Fashion Week (Or At Least Looking That Way)
Meet your warriors against puffy eyes and unwashed hair.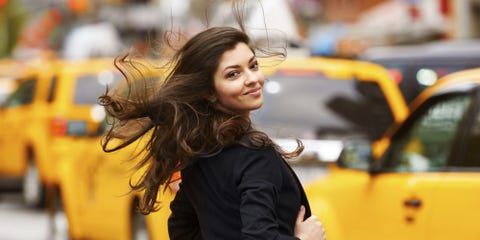 Fashion Week. For those who don't know, it's pretty much running around in heels and pretending you haven't not slept in days. But while this might not be your reality, long workdays, terrible commutes, and little sleep definitely are. As a seasoned Fashion Week vet and a somewhat put-together human, here are some of my favorite beauty picks that will get you out the door and looking alive.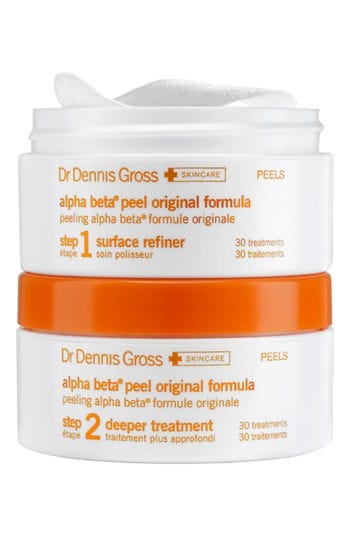 Dr Dennis Gross Alpha Beta Peel
If you're crunched for time or on a budget this microdermabrasion alternative is the best. It's a daily peel that's great for reducing fine lines and shrinking pores, while also reducing dark spots and redness. It's easy to use and safe for all skin types. It comes in Original or Extra Strength, and also comes in a packet towelette form—so you can easily use while on-the-go or traveling. Dr Dennis Gross Peel, $84;
dgskincare.com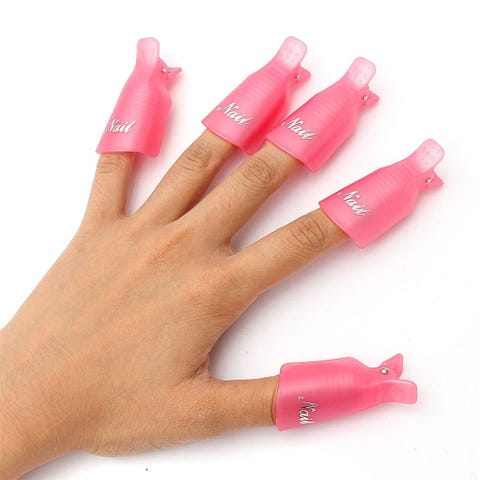 Gel Nail Polish Remover Clips
Are you ready to change your life? Everyone knows the worst part about getting a gel manicure is getting it off! Enter: these life savers. All you do is soak a cotton ball in nail polish remover and then put these clips on to hold in place. After about 5 minutes remove the clips and the nail polish will be loosened for easy removal. Easy! Acrylic Nail Art Soak Off Cap Clips, $5;
Amazon.com
.
Avene Thermal Spring Water
While spraying your face with water in the freezing winter might feel counterintuitive, give this French beauty store cult favorite a try. This spray contains rain water from the Cevennes Mountain, purified over 40 years and infused with key minerals, making it ideal for sensitive skin. Known to soothe, soften and restore skin, this is the perfect spray for winter dryness and irritation. Spritz it on clean skin before makeup application to keep skin hydrated or throughout the day to refresh skin and moisturize. Avenue Thermal Spring Water, $18;
Drugstore.com
.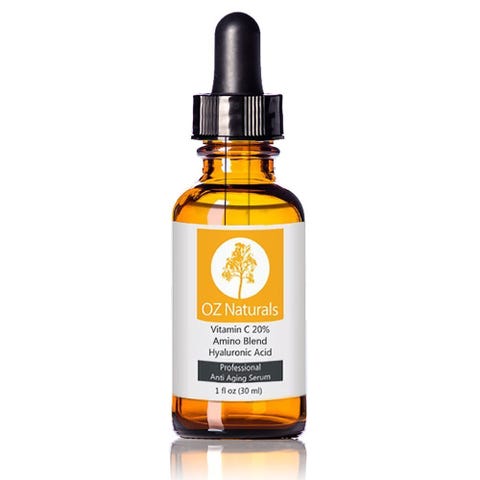 OZ Naturals Vitamin C Serum
After I kept hearing about the benefits of Vitamin C serums, I found Oz Naturals via Amazon with over 2,000 stellar reviews. After trying it the last month, I can vouch that this is the best serum I have ever tried, hands down. With organic ingredients this antioxidant serum works to smooth and even skin tone and texture. It also contains hyaluronic acid which helps plump skin, filling in any fine line and wrinkles. OZ Naturals Vitamin C Serum, $22.49;
OZNaturals.com
.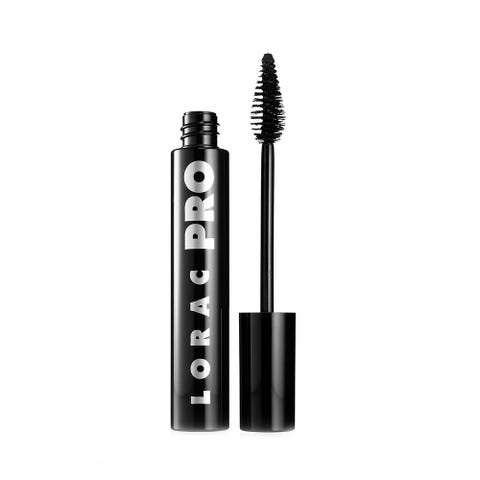 Lorac Pro Mascara
Honestly, my favorite mascara. This flake and smudge proof best selling formula gets lashes extra-long and ultra-thick and is buildable for any desired look. Lorac Pro Mascara, $23;
LoracCosmetics.com
.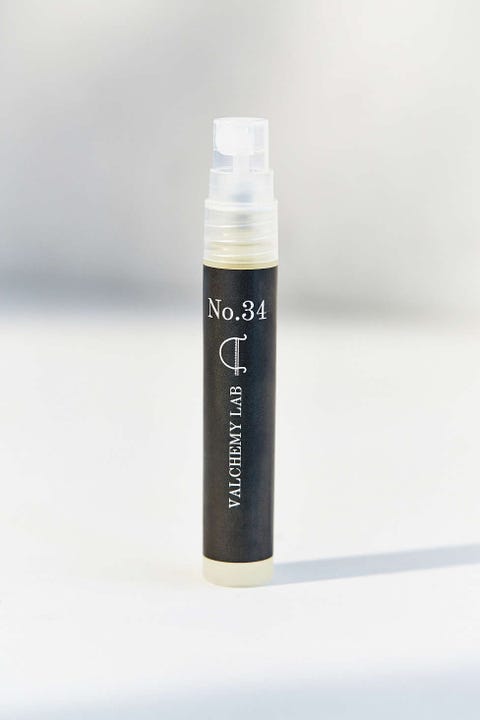 Valchemy Lab's Hair Essence Mist in No.34
Hair fragrance is gaining popularity, and it's easy to see why: being booked every hour solid during fashion week, this pure fragrance gives a blowout a fresh pick-me-up with notes of Lily of the Valley, Rose and Gardenia. Hair Essence Mist, $48;
urbanoutfitters.com
.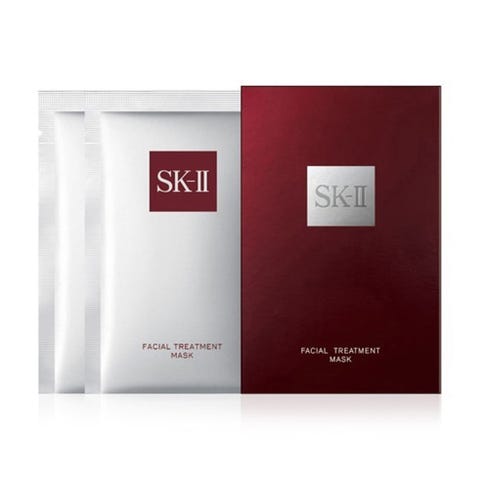 SK-II Facial Treatment Masks
A cult favorite for years, this 100% cotton mask drenches skin with vitamins, amino acids and minerals to hydrate and recondition skin. While we usually use them the weekend before fashion week, this best seller has a Japanese tradition of brides soaking in these masks for 90 days before their wedding days. SK-II face masks, $135;
sephora.com
.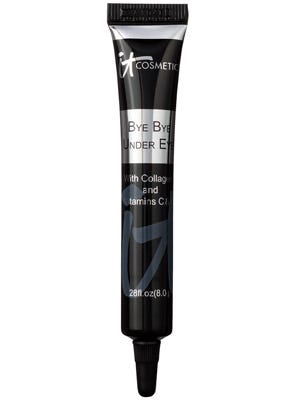 It Cosmetics Bye Bye Under Eye
I will not leave the house without putting on this multiple award-winning under eye concealer. Unlike most concealers, the texture is creamy rather than chalky. Plus, it lasts forever and never creases. Formulated with collagen, vitamin C and vitamin K, this product fights under eye darkness and fine lines while simultaneously giving miraculous coverage. Bye Bye Under Eye Concealer, $24;
itcosmetics.com
.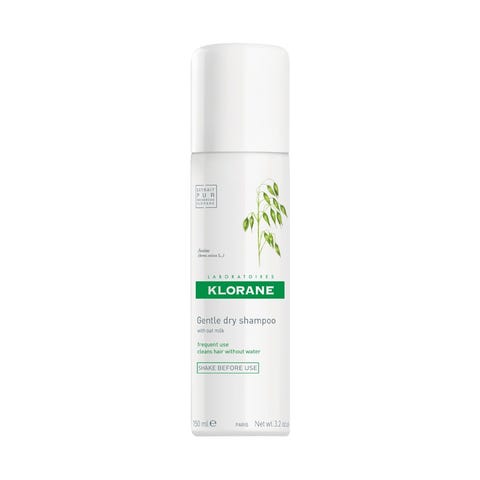 Klorane Dry Shampoo with Oat Milk
As the first dry shampoo product created in 1971, this has been a tried-and-true favorite for years. (Yes, dry shampoo was around before this past year.) Unlike most, this product has a clean, almost undetectable scent and the oat milk helps to soften hair. And thankfully, the product has revolutionized the dry shampoo game with its product available for darker hair colors! (Thank the lord, hallelujah.) It sprays a brown color (rather than bright white) which means you won't look like you just dumped baby powder all over your head. Klorane Dry Shampoo, $20;
drugstore.com
.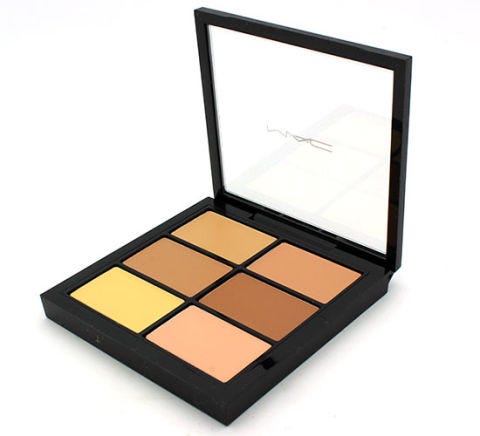 MAC Studio Conceal and Correct Palette
This thing is perfect to throw in your bag for any touch ups throughout the day. With six colors, you can mix and match to any area of your face or any type of blemish. MAC Studio Conceal Palette, $40;
maccosmetics.com
.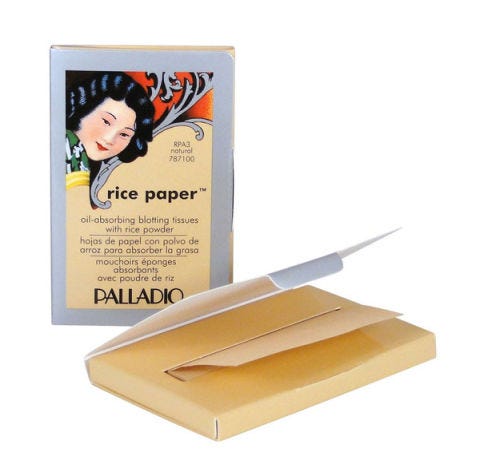 Palladio Rice Paper Blotting Tissues
Smaller than a deck of cards, this pack of blotting tissues fits perfectly in any bag or wallet. And unlike most brands, these papers have a matte side to blot away shine, while the other side is powdered for touch-ups. Rice Paper Blotting Tissues, $4;
palladiobeauty.com
.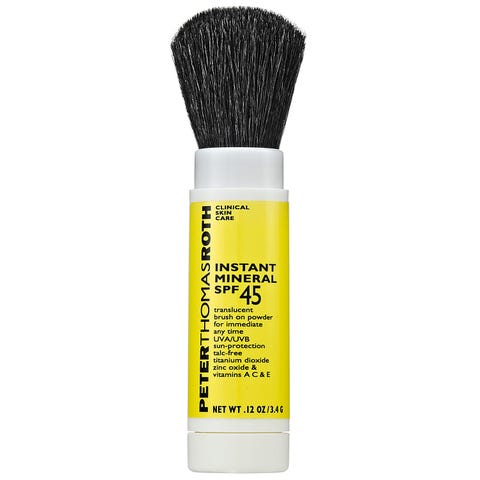 Peter Thomas Roth Instant Mineral Powder SPF 45
The key to anti-aging and protected skin is to use sunscreen all year round. Even in winter months, UVA and UVB rays are still shining bright. I love this sunscreen because the matte powder goes on light and with no color, so you're really left with no excuse not to use it. Bonus: It also works great to calm down oil throughout the day. Peter Thomas Roth Instant Mineral Powder, $30;
BeautyBay.com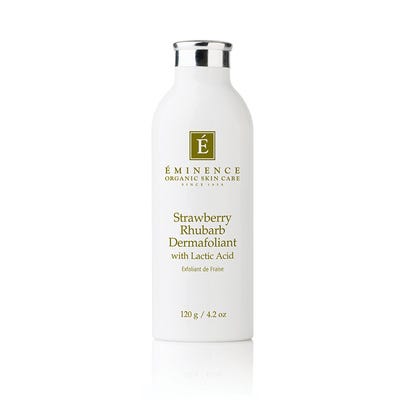 Eminence Strawberry Rhubarb Dermafoliant
With products such as Citrus & Kale Serum, Blueberry Soy Night Recovery Cream, Cocoa Latte Tinted Moisturizer just to name a few, I have to constantly remind myself this organic and vegan skincare line is not edible. My facialist Poppy Stockwell uses them for the most unbelievable facials and since them I've stocked up on their products. This product comes out in a powder form (so you get a lot in the bottle) but after mixing a little water turns into the perfect exfoliating light paste with lactic and salicylic acids infused with antioxidents. Perfect to use this week to remove makeup build, cleanse skin from outdoor pollutants and remove dry dead skin. Strawberry Rhubarb Dermafoliant, $48;
buynaturalskincare.com.
This content is created and maintained by a third party, and imported onto this page to help users provide their email addresses. You may be able to find more information about this and similar content at piano.io