How to Recreate 5 Cult-Favorite/Impossible-to-Find Lipsticks
Dupes for everyone!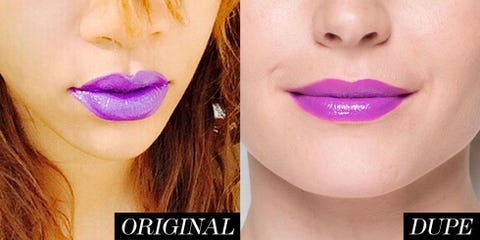 Which is worse: wearing a limited-edition/now-discontinued/super-difficult-to-source lipstick down to a nubbin and not having another or never knowing the feel of it on your lips? *Jeopardy! theme song plays* Now you don't have to answer that—ever—because, with some trial and error, makeup artists
Laramie
and
Joseph Carrillo
devised five bang-on dupes for five sold-out shades. Don't mention it.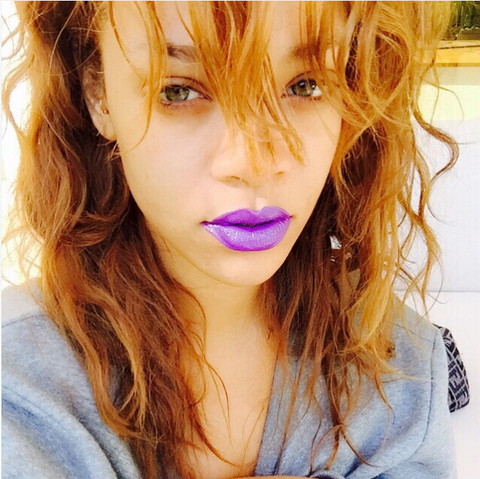 Free Spirits Cosmetics Lipstain in Purple Haze
Two months ago,
Rihanna posted
this creamy, ultra-saturated violet on Instagram. Friends were tagged, credit cards were whipped out, and soon, there were no more tubes to be found—anywhere.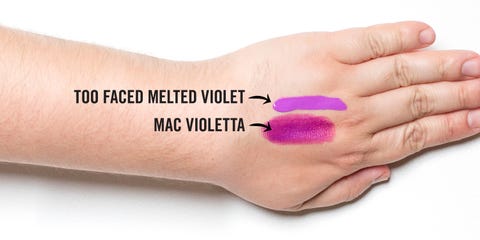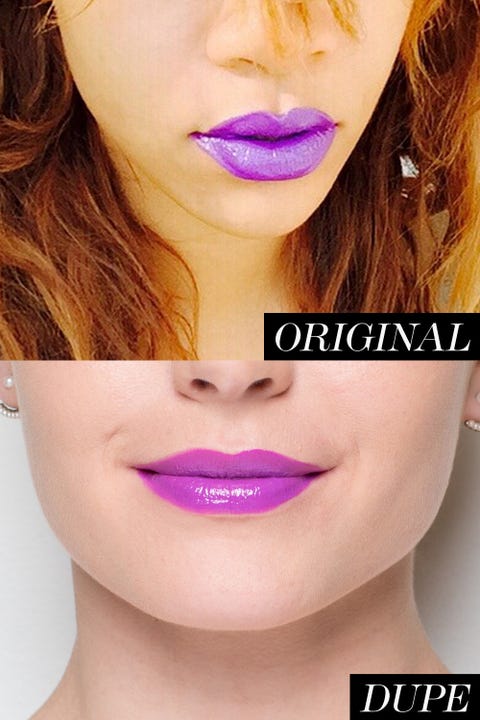 Instagram, Kathryn Wirsing
The Results
Eh? EH??? *elbows you in the kidney*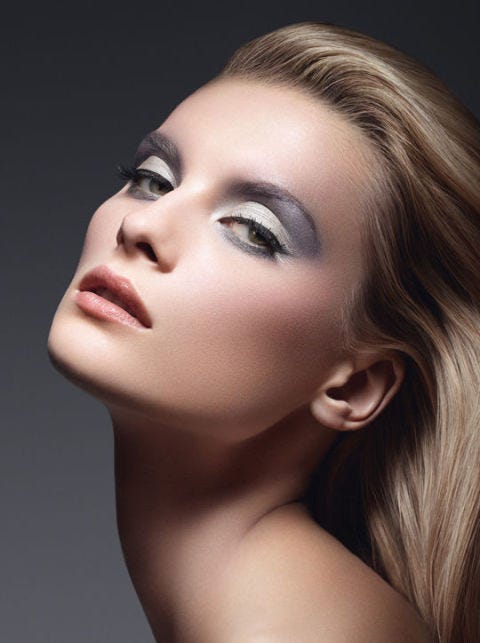 Givenchy Lipstick in Blooming Peach
This pinky-orange (note: not as nude as it photographs) still gets loads of love on Pinterest, even though it was a limited-edition Fall 2010 release.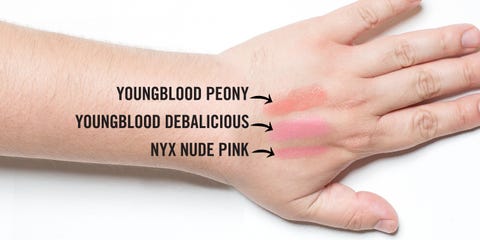 The Recipe
Youngblood Hydrating Lip Tint in Peony, $24;
amazon.com
. Youngblood Lipstick in Debalicious, $19;
amazon.com
. NYX Slim Lip Pencil in Nude Pink, $3.49;
ulta.com
.
Courtesy of Givenchy, Kathryn Wirsing
The Results
Looks pretty similar to us, right down to the glossy texture. 👌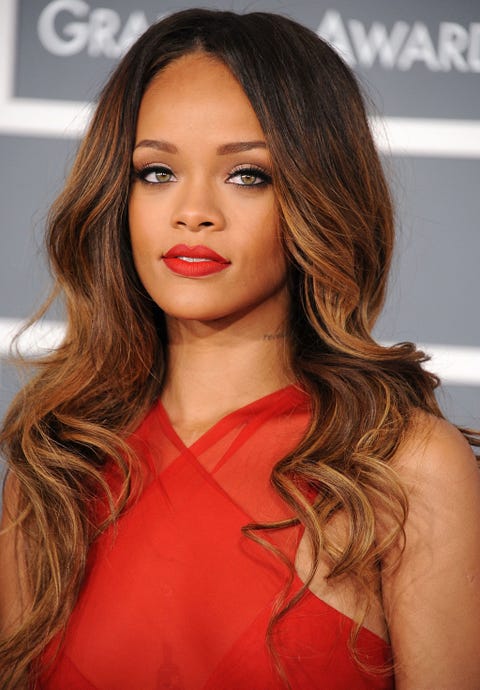 MAC Lipstick in RiRi Woo
One time, Rihanna collaborated with MAC on a cool red with a matte finish, and lipstick was never the same again.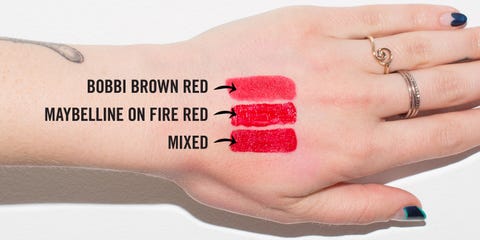 The Recipe
Bobbi Brown Lip Pencil in Red, $23;
bobbibrown.com
. Maybelline Color Sensational Vivids Lipcolor in On Fire Red, $7.49;
ulta.com
.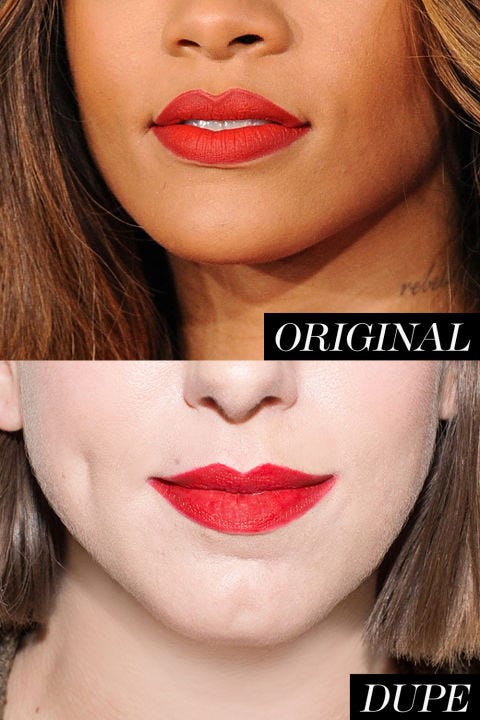 The Results
To replicate the dry finish *and* add staying power, follow the steps for setting with powder
laid out here
.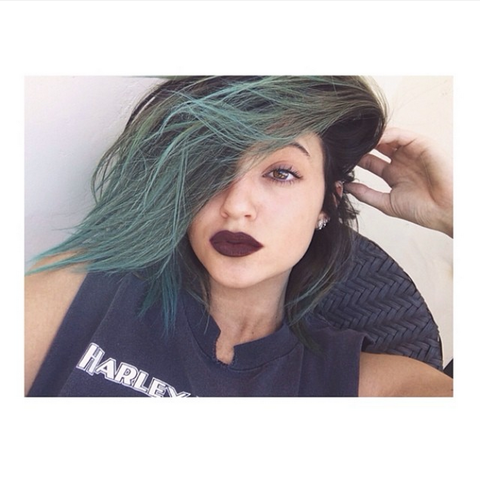 NYX Cosmetics Soft Matte Lip Cream in Transylvania
She's a lucky duck, that Kylie Jenner, not only because of
her three garages
but because she apparently got her hands on some Transylvania, so popular a lipstick color it's basically impossible to find.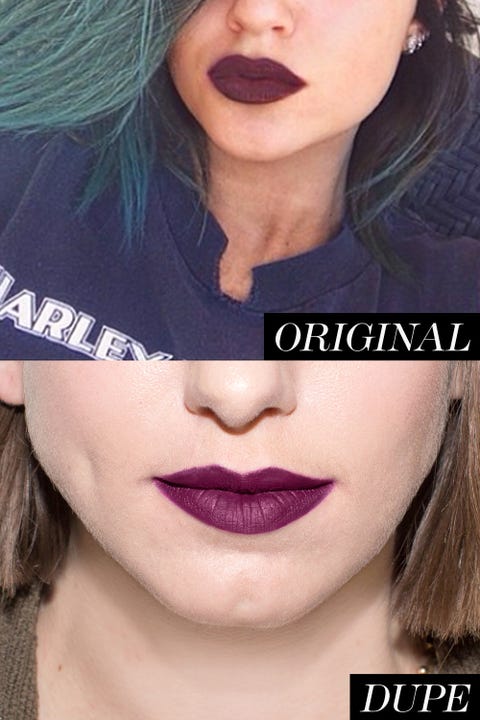 Instagram, Kathryn Wirsing
The Results
Full disclosure: It takes a few layers to build up this much pigment, especially when you're using slipperier products to match the color. The powder trick mentioned before would serve you well here. (That, and pressing lips with a tissue between each layer of color.)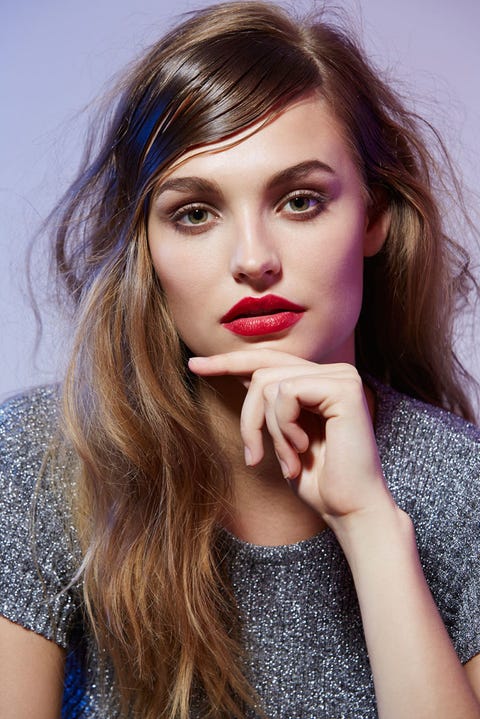 MAC x Nasty Gal Lipstick in Stunner
Everything Sophia Amoruso touches turns into high returns and wait lists. This medium red with pink undertones from a 2014 partnership was no exception.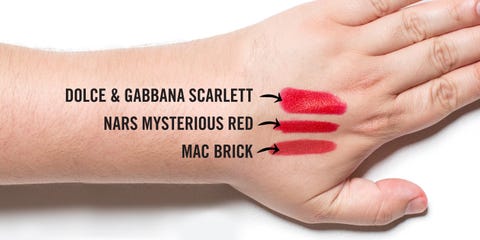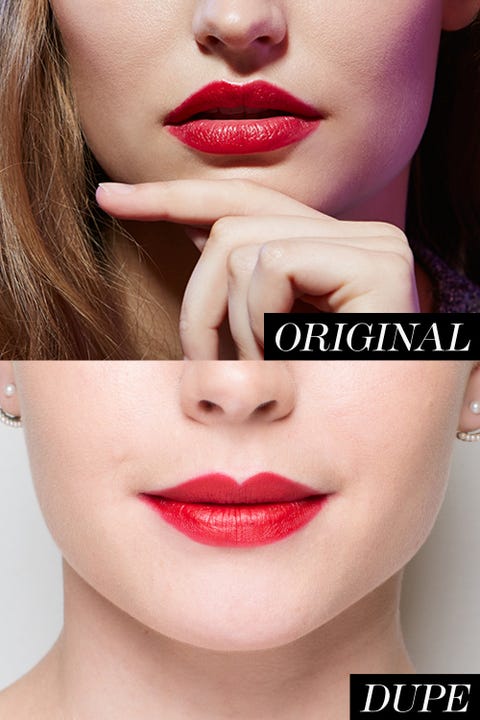 Courtesy of MAC, Kathryn Wirsing
This content is created and maintained by a third party, and imported onto this page to help users provide their email addresses. You may be able to find more information about this and similar content at piano.io