Halloween Prep: Watch the *Trippiest* Internet Makeup Tutorials of All Time
If you pull one of these off, you're a legend.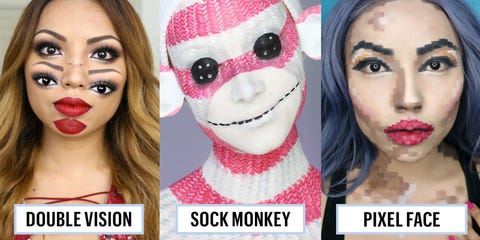 Halloween may seem far away, but if you plan on going next-level with your makeup (i.e. getting trippy with it), you're already behind in the game. Whether your keen on becoming a heart-attack-inducing sock monkey or straining *all the eyes* with a double vision visage, the internet has got you. Here, the 10 tutorials you won't be able to unsee, for better or for worse.
This content is created and maintained by a third party, and imported onto this page to help users provide their email addresses. You may be able to find more information about this and similar content at piano.io