French Manicures Are Officially Trending Again, but with a Modern Twist
These ain't your mother's white-tipped nails.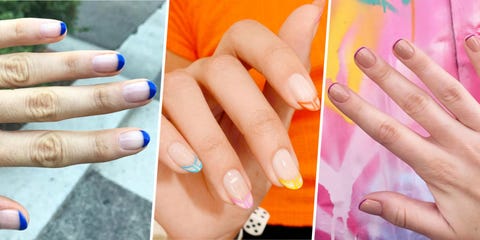 If the last time you tried a French manicure was for your middle-school graduation, then yeah—we're with you. But French manicures are officially trending again, though this time with a few glittery, geometric, and minimalist twists.
So to get in on the look before it blows up, check out our 13 favorite designs, below, and get ready to take approximately a zillion Instagram pics.
This content is created and maintained by a third party, and imported onto this page to help users provide their email addresses. You may be able to find more information about this and similar content at piano.io