Ryan Gosling Talking About His Dead Dog Is Literally Too Much to Handle
He wore George's tags on 'The Ellen DeGeneres Show.'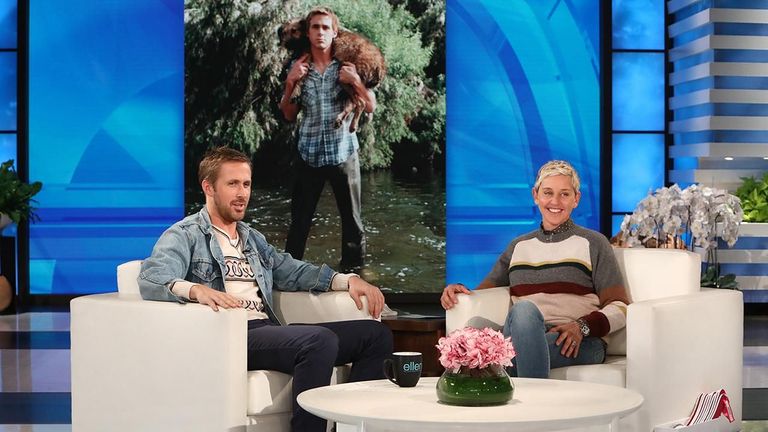 (Image credit: Ellen Tube)
The world fell in love with Ryan Gosling's dog George back in 2011, when he showed up during an appearance on Late Night with Jimmy Fallon. I mean, look at that face—what's not to completely adore?
Sadly, Gosling's dog died in December 2016 (at the ripe old age of 17), and now Ryan wears his collar tag as a necklace.
"He passed away in December and he was a good friend to me," Ryan said on The Ellen DeGeneres Show. "It's funny to say 'dog' because I feel like, there was something about George where I think he felt like being a dog was beneath him. He would not do tricks. If you wanted him to sit down you had to sort of convince him it was in his best interest."
He also spoke about George's aging process, saying: "George, as he started to age, started looking like an aging rock star. He was sort of skinny-fat and he had big hair, you know, no teeth, open sores, but still sexy."
Literally crying, but the saddest moment in this video is Ryan shaking his head when asked if he'd get another pet. Heartbreaking.
RELATED STORIES
Mehera Bonner is a news writer who focuses on celebrities and royals.