Beyoncé Just Made a Surprise Met Gala Appearance
HER HOLINESS HAS ARRIVED.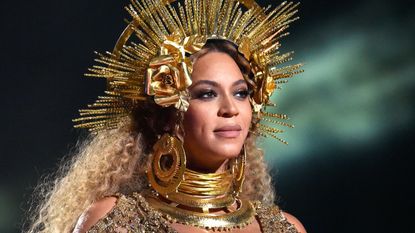 (Image credit: Getty Images)
In case you haven't been paying attention to the internet at large, the 2018 Met Gala was tonight, and every single celebrity was in attendance, from Jesus-esque Jay Leto, to Joan-of-Arc Zendaya, to a pope-level Rihanna.
RELATED STORIES
But the one person we've been hoping would make a surprise appearance, despite saying again and again that she wouldn't be in attendance because she's on a much-needed vacation with her hubby Jay, is the one and only Beyoncé.
But just when we were getting ready to go home, a stray tweet caught our eye that made us gasp—Beyoncé was in attendance tonight...we just all missed her. Yes, as one fan pointed out, our beloved Bey was there the whole time—as the "Holy Ghost."
Beyoncé arriving as the Holy Ghost.Stunniiiiiiiiiiiiiing! #METGALA pic.twitter.com/bB534yvd8LMay 8, 2018
See more
The singer kept a pretty low profile the entire night, but she still managed to photobomb a few of our favorite celebs, like Priyanka Chopra, below.

And here's a blindingly gorgeous shot of Beyoncé with Blake Lively.
Thank goodness Beyoncé has officially ascended to a spiritual, omnipotent entity, so she can be everywhere all at once. Lookin' good, Bey!
RELATED STORY