Ariana Grande and Pete Davidson Have Reportedly Broken Up
It's apparently "not the right time for their relationship to take off."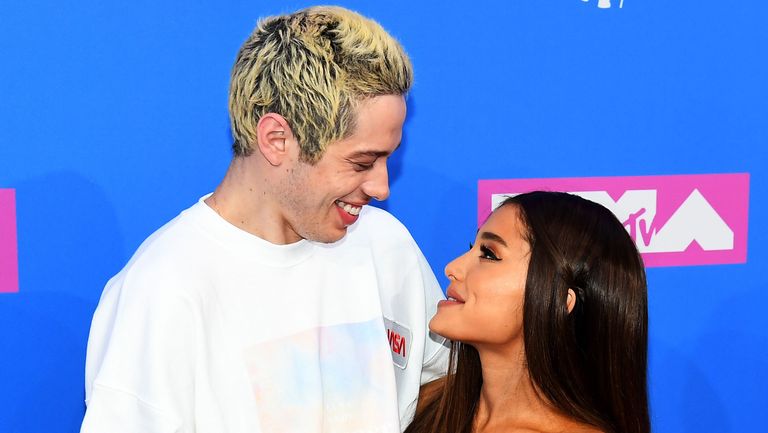 (Image credit: Nicholas Hunt)
Ariana Grande and Pete Davidson have reportedly broken up, according to TMZ. The couple, who have been engaged for four months, apparently ended it because it's "not the right time for their relationship to take off."
TMZ's sources say they both love each other, but have decided to end the romantic part of their relationship. The news comes a little over a month after Ariana's ex Mac Miller passed away at 26 due to a reported overdose, though it's unclear if this is the reason for the breakup.
Pete and Ariana confirmed their engagement in June when Ariana started wearing a huge engagement ring after only a few weeks of dating. Since then, the singer and SNL star haven't been afraid to show their love and affection for each other. In August, they made their first official red carpet debut at the 2018 VMAs. Just last week, Pete made several references to his relationship with Ariana during his SNL sketch.
Over the summer, Pete decided to delete all of his Instagram posts, including ones with his fiancée. However, he immediately assured fans there was nothing to worry about.
"No there's nothing wrong. No nothing happened. No there's nothing cryptic about anything. I just don't wanna be on Instagram anymore. Or on any social media platform," he wrote on his Instagram story. "The internet is an evil place and it doesn't make me feel good. Why should I spend any time on negative energy when my real life is fucking lit. The fact that I even have to say this proves my point. I love you all and I'm sure I'll be back at some point :)"

Ariana hasn't deleted any photos or videos of the couple together, and neither one of them have confirmed the breakup themselves.

RELATED STORIES