Fortune's Most Powerful Women's List Leaves Out Oprah Winfrey
Find out why Oprah didn't make Fortune's Most Powerful Women list.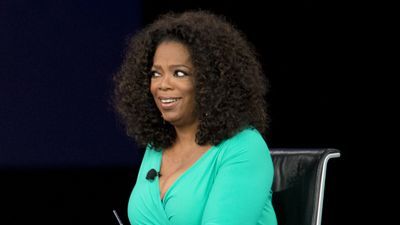 (Image credit: Getty)
Fortune released its annual 50 Most Powerful Women in Business list (opens in new tab) on Thursday and there was one glaring omission: Oprah Winfrey.
This is the first time Winfrey has been left off of the power players list since its inception in 1998. Despite the increasing popularity of her cable network, OWN, Winfrey was snubbed by Fortune in favor of CEOs of major corporations with one exception: Shonda Rhimes, creator of hit shows Grey's Anatomy and Scandal, who came in at number 50.
Referring to the ommission, Fortune's Patricia Sellers wrote, "And for the first time ever, one woman who has always made Fortune's MPW list dropped off: Oprah Winfrey. Her cable network, OWN, seems to have overcome its startup struggles and is drawing bigger audiences, but the business isn't big enough to put Oprah, No. 50 last year, on the 2013 list.
The top five most powerful women, according to Fortune: Ginni Rometty (IBM), Indra Nooyi (PepsiCo), Ellen Kullman (DuPont), Marillyn Hewson (Lockheed Martin), and Sheryl Sandberg (Facebook).
View the entire list here (opens in new tab).