The Girls Scouts Go Viral with Powerful Message About Girls and Consent
"Give your girl the space to decide when and how she wants to show affection."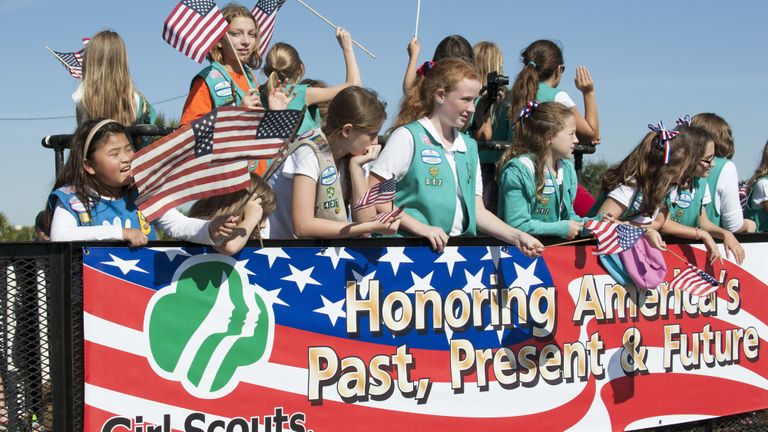 (Image credit: Getty Images)
The Girl Scouts just came out with a powerful message that warns against forcing young girls to give hugs to adults.
In a story posted to the Girl Scouts' website, the group warns that girls can receive the wrong message about consent if they're forced to give hugs when they don't want to.
"Think of it this way, telling your child that she owes someone a hug either just because she hasn't seen this person in a while or because they gave her a gift can set the stage for her questioning whether she 'owes' another person any type of physical affection when they've bought her dinner or done something else seemingly nice for her later in life," the article reads.
Girl Scouts' developmental psychologist Dr. Andrea Bastiani Archibald touches on the topic of consent. "The notion of consent may seem very grown-up and like something that doesn't pertain to children," she writes. "But the lessons girls learn when they're young about setting physical boundaries and expecting them to be respected last a lifetime, and can influence how she feels about herself and her body as she gets older. Plus, sadly, we know that some adults prey on children, and teaching your daughter about consent early on can help her understand her rights, know when lines are being crossed, and when to go to you for help."
The group says there are lots of ways to "show appreciation, thankfulness, and love that don't require physical contact." Suggestions include saying thank you with a smile, a high-five, or even an air kiss.
The article concludes by saying to, "Give your girl the space to decide when and how she wants to show affection."
Laura Beck is a Los Angeles-based TV writer and frequent contributor to Cosmopolitan.com — her work has appeared in the New York Times, New Yorker, Jezebel, and the Village Voice.