The Girl Scouts Sent Back a $100K Donation Because It Excluded Transgender Girls
"Girl Scouts is for every girl."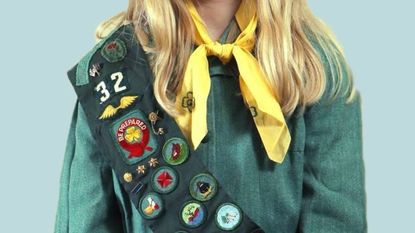 (Image credit: Archives)
Earlier this year, the Girl Scouts made news (opens in new tab) by standing by transgender girls, despite conservative backlash. And they're continuing to be on the right side of history, even if it costs them a massive donation.
Seattle Metropolitan (opens in new tab) reports that the Girl Scouts of Western Washington got a $100,000 donation in the mail, which was huge for them. But it came with this letter: "Please guarantee that our gift will not be used to support transgender girls. If you can't, please return the money."
Without a second thought, they returned the check. "Girl Scouts is for every girl," CEO Megan Ferland says. "And every girl should have the opportunity to be a Girl Scout if she wants to."
They won't name who the donor was because of privacy concerns, but Ferland told Seattle Metropolitan "the relationship is complex" between the donor and the scouts.
If that donation was meant to help all scouts, it could have helped underprivileged girls join troops and go to camp. That $100,000 would have made up a third of the Girl Scouts' financial assistance program for the year.
But that's not going to stop them. The Scouts are raising money via Indiegogo (opens in new tab) to make up for the donation, and more than $116,000 has been raised in just one day. That money will help provide summer camp, uniforms, patches, and membership fees to girls who couldn't afford it otherwise.
In a fundraising video, the Girl Scouts bring the message home. "Girl Scouts empowers EVERY girl, regardless of her gender identity, socioeconomic status, race, ethnicity, sexual orientation, to make the world a better place." Amen to that.
Megan Friedman is the former managing editor of the Newsroom at Hearst. She's worked at NBC and Time, and is a graduate of Northwestern's Medill School of Journalism.