Female Journalists Across the Country Respond to a Radio Station's "Babe Bracket" in the Most Powerful Way
The decades-long tradition ranks local female broadcasters by their looks.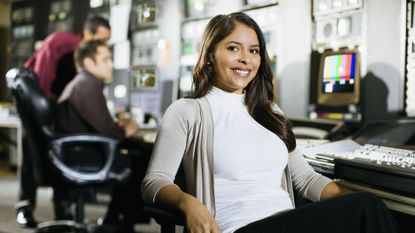 (Image credit: Getty Images)
In today's in most outrageously sexist news, a radio station in Little Rock, Arkansas, refused to end it's longstanding "Babe Bracket," which ranks local female reporters and anchors based on their attractiveness.
So in #Arkansas there's this thing called the Babe Bracket ranking the attractiveness of female reporter and anchors. (Not one for the men). And the women of Arkansas and this country are over it. Check out this hashtag ➡️ #morethanababe https://t.co/G6awum5PYSFebruary 15, 2018
See more
Here's how the bracket works: The hosts of "The Show With No Name" pit 16 women against each other and the morning show's listeners vote to decide who makes it the end. The whole "event" is sponsored by an Arkansas lingerie company called Seductions.
The bracket has been running on the KABZ-FM 103.7 website for over two decades now, which is why Arkansas Governor, Asa Hutchinson said it's all in "good spirit." On KABZ, Hutchinson said, "Everybody enjoys it. We have to be careful not to be too politically correct. I think everybody knows the good spirit that it is in."
But not everyone was thrilled with the bracket. Women in the news industry responded to the continuation of the bracket via Twitter by creating the hashtag #MoreThanABabe. With it, they are sharing their personal and professional accomplishments.

I have a BS in Meteorology from Texas A&M University. I'm an AM meteorologist for THV11. I'm an AMS Certified Broadcast Meteorologist. I'm trilingual: English, Spanish, French. I've hiked the highest peak in TX, I've hiked a glacier. #morethanababe #STEMAdvocate #DogMom pic.twitter.com/bsy0QzWFThFebruary 15, 2018
See more
I am a working mom of two, a wife, a daughter, an AMS Certified Meteorologist, a math and science nerd, a video game enthusiast :) and SO much more. I choose not to be ranked based solely on my looks because I am #morethanababe.February 15, 2018
See more
#Journalist. Army combat veteran. Advocate for animals. Data analyst. Mentor to children. Musician. Athlete. I am #morethanababe. 💪As a female reporter, I belong to an amazing group of dedicated professionals who:February 15, 2018
See more
I'm a Certified Broadcast Meteorologist & always let my geek flag fly. If I could, I'd come to work every day in a nerdy t-shirt. I'd rather teach weather to a room of eager-to-learn 12 year olds then respond to a single message about how I look in a dress. I'm #morethanababe. pic.twitter.com/0z5yRjomJKFebruary 15, 2018
See more
I worked harder than the next person to get to where I am in my career. I work on my days off to network and inspire. I moderate a group of thousands of women, so they can feel supported. I am #morethanababeFebruary 15, 2018
See more
During fires, tornados, shootings, we run towards the chaos. Not from it. All to bring you the information you need to know. We are #morethanababe pic.twitter.com/dJfaqPerJ4February 15, 2018
See more
- I've lugged around my own gear in 100° & -10° temps. I've worked long hours covering ice storms, floods, tornadoes, missing children, & more. For 9.5 years I have made broadcast journalism my career to help people, tell incredible stories & be so much #morethanababe pic.twitter.com/HHvdFlID0SFebruary 15, 2018
See more
I'm #morethanababe because I've worked tireless hours, missed countless holidays and weekends with friends and family, all to bring the very latest information on stories that matter to YOU!February 15, 2018
See more
Care to rethink this, KABZ-FM 103.7?
Celebrity news, beauty, fashion advice, and fascinating features, delivered straight to your inbox!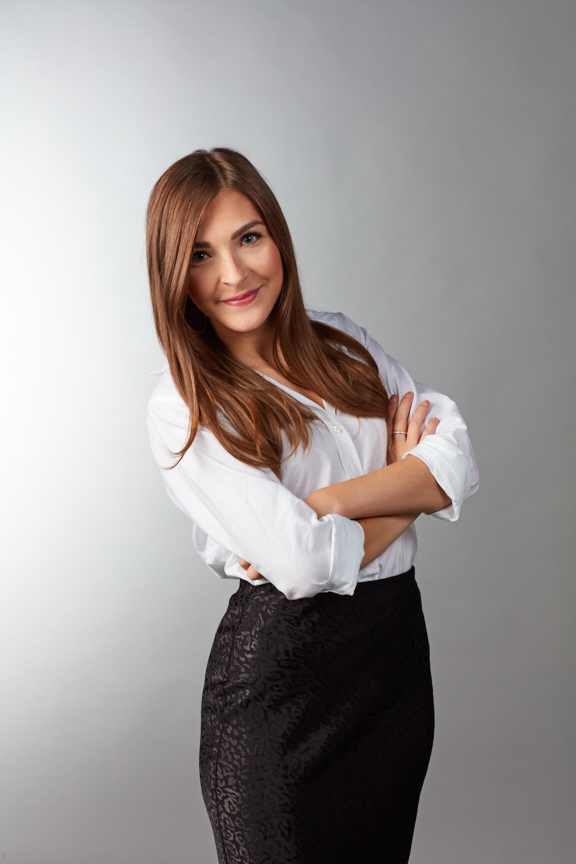 I'm currently working at Dotdash Meredith as the Celeb & Entertainment E-Commerce Lead contributing affiliate content for People.com and InStyle.com. I'm basically like your personal shopper, from writing about that cozy loungewear set you didn't know you needed to keeping tabs on the best sales and deals on the internet. I'm also a pro at finding affordable dupes for celebrity looks and I love to dig into the data to strategize content opportunities.