Glee Cast Belts It Out for Advertisers
Glee Cast Performs at Fox Upfronts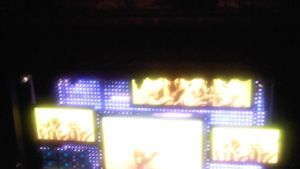 (Image credit: Jessica Henderson)
It's that time of year in New York City when eager, chest-thumping networks blow into town to announce their fall television lineups, offer a teaser of what's to come and talk up what they got right last season, in the labored effort to whet the appetite of those all-important advertisers with a razzle-dazzle presentation and a little celebrity fairy-dust thrown in for good measure.
This year, Fox is riding high after a taking a chance last season on the big risk, bigger payoff Glee, the twisted-little-musical-that-could, which gave them award-winning clout, an enviable iTunes tie-in, and a ratings powerhouse. The network's confidence shows.
Having sung as unknowns at last year's upfront, this year the Glee kids took the stage for the grand finale as the tabloid-worthy stars they are today to belt out Madonna's "Like a Prayer," backed by a full choir. Lea Michele roared, Chris Colfer hit the high notes, Amber Reilly wailed, Cory Monteith danced awkwardly in a hoodie, and yes, poor Kevin McHale still had to perform in a wheelchair.
Their dynamic performance was enough to make a girl geek out and buy a ticket for the Glee tour this summer — something those Fox execs wouldn't mind either.
For those of you that missed the episode, or just want to revisit it, watch your favorite McKinley High misfits from the history-making Madonna ep.
And for a sneak peek of Fox's new lineup of shows for next season, check back in later today at MarieClaire.com!