The 50 Craziest 'Scandal' Moments of All Time
#TBT to that one time Fitz got shot.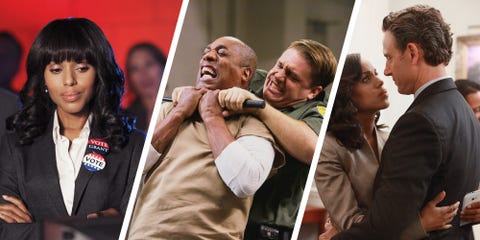 Design By American Artist
Getty Images
The final season of Scandal is quickly approaching and we're a tad extremely emotional. (Shonda, why do you do this to us?!) Ahead of the season 7 (and final) premiere next Thursday, we've rounded up the series' 50 wildest moments of all time. Oh and just a warning: There are most definitely spoilers ahead.
This content is created and maintained by a third party, and imported onto this page to help users provide their email addresses. You may be able to find more information about this and similar content at piano.io