What 14 Characters from 'The Crown' Look Like in Real Life
Eerily similar, that's what.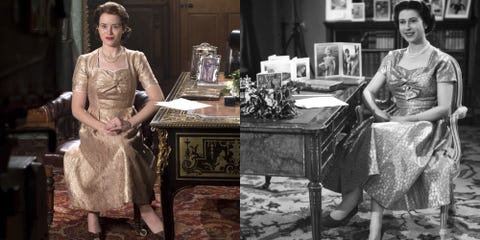 With a budget of $130 million and a clear dedication to historical accuracy, it's no surprise that Netflix's The Crown pays the utmost attention to detail. Every character's costume, every hair coif, and every gesture is meticulously modeled on England's royals—and the final result is picture perfect. Scroll through to see how closely The Crown's characters (from both Season 1 and the upcoming Season 2—out December 8) resemble their real-life counterparts.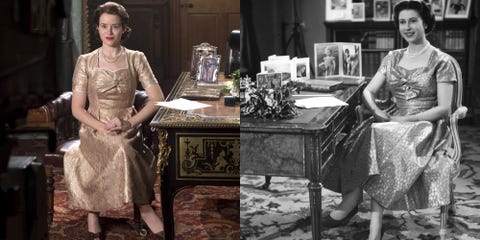 Queen Elizabeth II (played by Claire Foy)
This delightful scene from Season 2 is a recreation of the Queen's first televised Christmas speech. We're *obsessed* with the attention to detail—down to the sheet of paper peeping off her desk.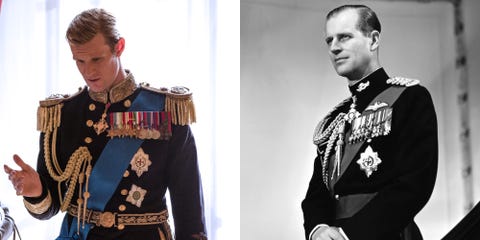 Prince Philip (played by Matt Smith)
Honestly. They NAILED IT.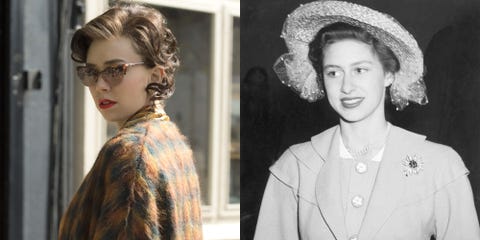 Princess Margaret (played by Vanessa Kirby)
Princess Margaret is back for Season 2 and sassier than ever. She's also more fashionable than ever—both on The Crown, and at the time this gorgeous photo was taken.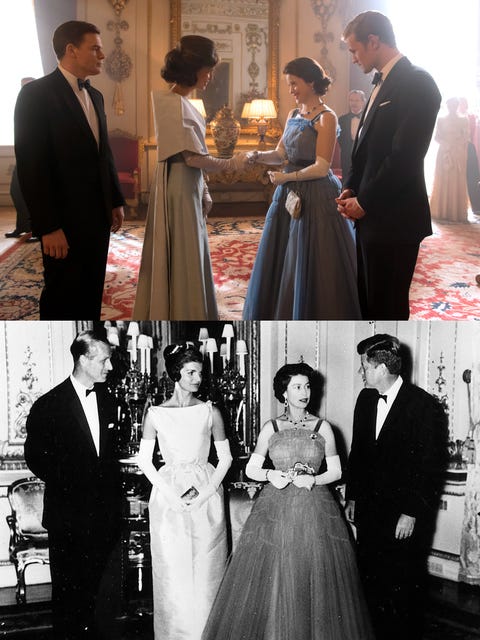 JFK and Jackie Kennedy (played by Michael C. Hall and Jodi Balfour)
We are *so* excited to see this moment come to life in The Crown Season 2. Not only are the costume recreations flawless (Elizabeth's dress was so cool), Michael C. Hall looks spectacular as JFK.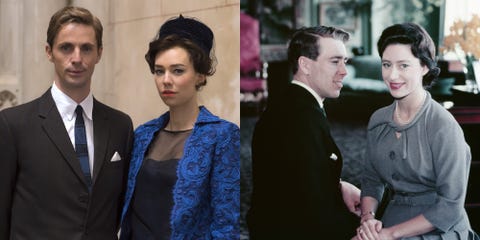 Antony Armstrong-Jones (played by Matthew Goode)
First of all, this casting choice is genius—they look so alike. Second of all, by way of a quick history lesson, Antony Armstrong-Jones was a famous photographer and Princess Margaret's first husband. Expect The Crown's upcoming season to dive into their relationship after the fallout from her breakup with Peter Townsend.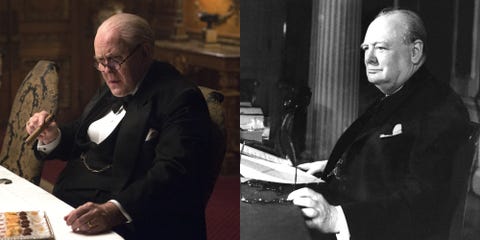 Winston Churchill (played by John Lithgow)
It's almost as if The Crown's Director of Photography went through old images of Churchill and posed John Lithgow to look just like him. The similarity is truly impressive.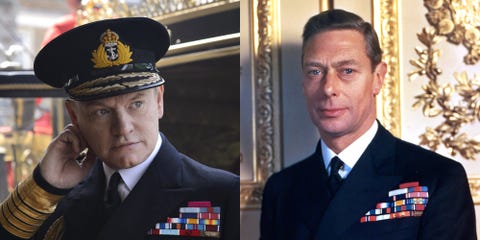 King George the VI (played by Jared Harris)
Sadly, King George won't feature in The Crown's second season (he died during Season One), but this split showcases the costume design team's extreme attention to detail—down to every single color on his blazer.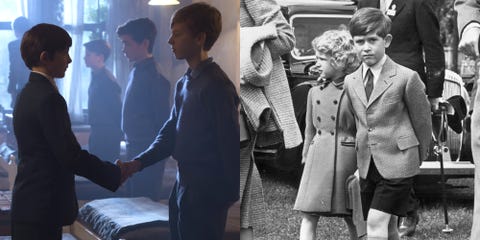 Prince Charles (played by Billy Jenkins)
Mini Prince Charles will continue to be a main character in Season 2, bless his heart! Here is looking particularly spiffy while getting to know his class mates at Gordonstoun school.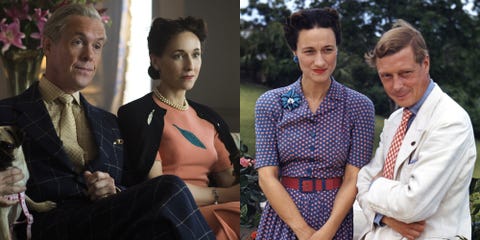 Wallis Simpson and the Duke of Windsor (played by Lia Williams and Alex Jennings)
This controversial couple were a focal point of The Crown during the show's first season, and will hopefully make a triumphant return on December 8. More importantly, Lia Williams looks so much like Wallis Simpson that we literally can't tell the difference between them.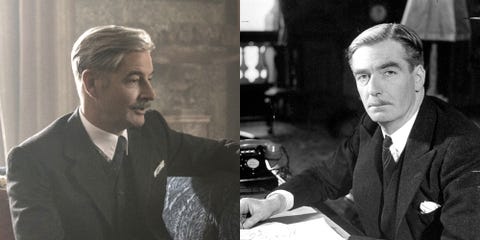 Anthony Eden (played by Jeremy Northam)
Anthony Eden was Churchill's deputy before succeeding him in 1955. Much like his on-screen counterpart, his mustache game is impeccable.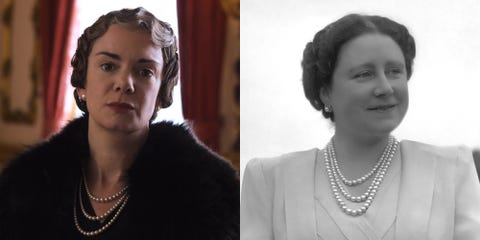 Elizabeth, the Queen Mother (played by Victoria Hamilton)
Queen Elizabeth's mother, also confusingly named Elizabeth, looks exactly like her real-life counterpart—down to the three strands of pearls adorning her neck.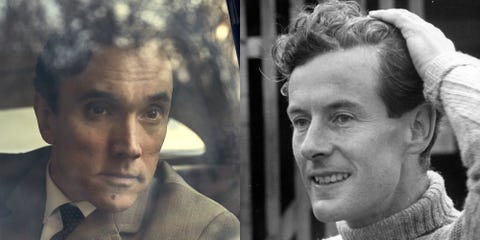 Peter Townsend (played by Ben Miles)
It's unclear whether Margaret's boyfriend Peter Townsend will feature in The Crown's second season (she moved on to greener man pastures!), but Ben Miles *nailed* the look.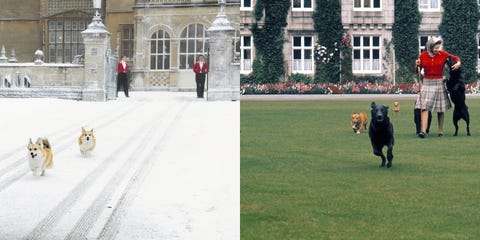 The Queen's Corgis
Including this because puppies!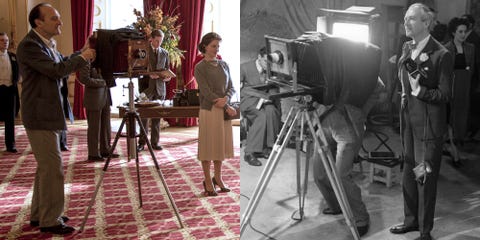 Cecil Beaton (played by Mark Tandy)
Finally, iconic photographer Cecil Beaton will also make an appearance in The Crown Season 2. Here, he's seen taking a photo of Prince Philip.
This content is created and maintained by a third party, and imported onto this page to help users provide their email addresses. You may be able to find more information about this and similar content at piano.io